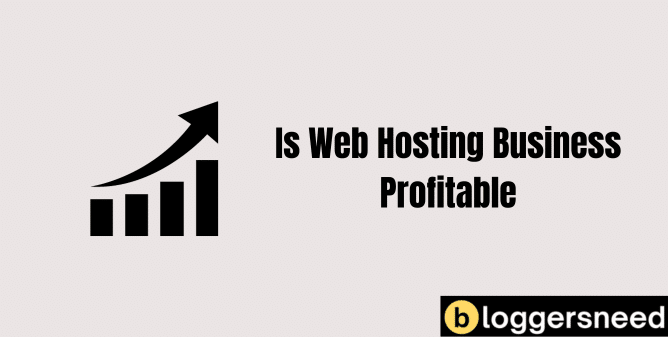 By seeing every business starts to adopts online business, you might think of creating a web hosting company to make profitable income stream.
But wait! You might think opening web hosting business is a profitable venture. But there are ups and downs that you never heard of.
Let's dive into the bustling web hosting industry to uncover its revenue streams, assess the costs, and crunch those profit margins.
Get ready to explore whether running a web hosting business can truly be your treasure in the vast internet seas.
Table of Contents
Understanding the Web Hosting Industry
To understand web hosting industry, you'll need to recognize there are countless web hosting providers vie for dominance through service quality, pricing strategies, and technological advancements.
This web hosting business isn't just a question of who's the superior servers; it's about who crafts a business model that meets diverse customer needs while staying ahead of the curve.
Revenue Streams in Web Hosting
By understanding the web hosting industry, you'll find that the core revenue streams stem from hosting plans, with profitability often increased providing by additional services and products. To transform your venture into a profitable business, it's crucial to diversify your monthly income sources. Here's how:
Hosting Plans: Offer shared, VPS, or dedicated hosting services on a monthly or annual basis.
Add-Ons: Upsell products like SSL certificates, website builders, and managed services.
Domain Services: Provide domain registration and transfer to complement hosting solutions.
Reseller Hosting Business: Partner with resellers to sell your hosting services under their brand name.
VPN: By providing the best virtual private network to your users.
Prioritize customer needs and efficient service delivery to maximize these revenue streams and ensure your web hosting business thrives.
Costs Associated with Web Hosting Business
Understanding the costs associated with running a web hosting business is crucial as you weigh its potential profitability. Upfront, you'll face expenses for server resources, whether you're building your own infrastructure or entering into cloud service agreements.
Don't forget about software licenses like CPanel, Antivirus, FTP, etc which are essential for operational functionality.
On the recurring side, you've got to cover support staff salary, utilities, bandwidth, and ongoing maintenance. These are non-negotiables to ensure your hosting plan offerings remain competitive and reliable.
If you're considering a reseller business, you'll have lower initial costs but still need to budget for technical support and marketing. Speaking of which, a significant marketing investment is often required to stand out in this crowded market. Attracting and retaining customers doesn't come cheap.
Profit Margin Analysis for Web Hosting Companies
Considering the costs you'll incur, your profit margins as a web hosting company hinge significantly on how you manage expenses and scale your operations. To effectively analyze your profit margin, it's essential to look at several key areas:
Cost Efficiency: Minimize overheads by automating services and optimizing server capacity.
Pricing Strategies: Set competitive prices while ensuring a healthy profit margin, considering both shared, VPS, and dedicated hosting options.
Scaling: Expand your customer base to dilute fixed costs and boost overall profitability.
Value-Added Services: Offer additional features, such as security enhancements, marketing or website building services, to increase perceived value and justify higher pricing.
In the web hosting business, hosting companies that fine-tune these elements can enhance their profit margins, ensuring a more lucrative and sustainable operation.
Why Web Hosting Company Goes Out Of Business?
Although you may implement cost-saving and scaling strategies, your web hosting company can still face closure if market demands shift or technological advancements outpace your offerings. The hosting business is highly competitive, and staying in high demand requires constant innovation and adaptation.
| Challenge | Impact |
| --- | --- |
| Technological Lag | Falling behind in tech can make you lose to rivals. |
| Market Shifts | Emerging trends may not align with your services. |
| Cost Pressures | High costs can erode profits, pushing you out. |
Small businesses especially need the right hosting provider to ensure their online presence. If they sense your services aren't cutting-edge or cost-effective, they'll switch. It's critical to keep a pulse on the industry to remain a viable web hosting business.
How to Run Web Hosting Business Profitably?
To run your web hosting business profitably, you'll need to streamline operations, offer competitive pricing, and provide top-notch customer service.
Focus on automating routine tasks to save time and reduce errors. Keep an eye on market trends to ensure your pricing is in line with customer expectations while still covering costs and generating profit.
Invest in reliable infrastructure to minimize downtime, which can tarnish your reputation and drive customers away.
Develop a robust support system where clients can quickly get help when they need it.
Happy customers are likely to recommend your services, leading to organic growth. Remember, a satisfied customer base is the cornerstone of a profitable web hosting business.
Conclusion
Really, you can earn good profit in web hosting business if you provide top-notch service to your users.
But at the same time some hosting companies will sink under the sea and lose its business because of the poor service to the users.
Remember, a profitable web hosting venture isn't just about anchoring in safe harbors—it's about weathering storms and keeping a steady course in the ever-changing tech seas.