This HostArmada review is fully based on my personal opinion and I've written this review only on my personal experience and your results may vary based upon your website configuration and hosting plan you choose.
The most critical aspect of your website is the foundation on which it stands. It's all about security, speed, webspace, database size, website management, and the control you have over the efficient site management.
Once you get these things right for your website, it is possible to design and start a website that is scalable to any heights and expandable across multiple business domains. I have found all these features available in one space called HostArmada.
HostArmada Review – 11 Incredible Pros Key Factors for Stability and Growth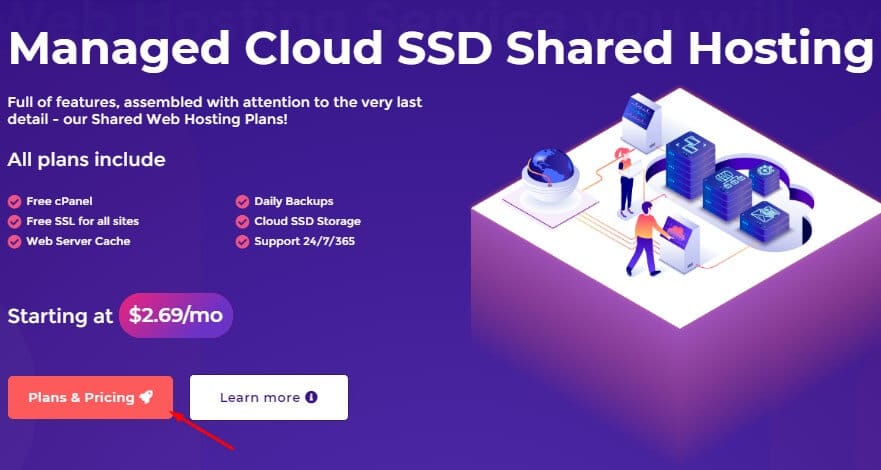 Before reading this review, I must say that I'm using their shared hosting plan for monitoring my WP website which gets decent traffic per day and getting reliable hosting experience. But at the same time, this host has some flaws and I've mentioned it. So read till the end to know everything about this best web hosting company.
Here is my dashboard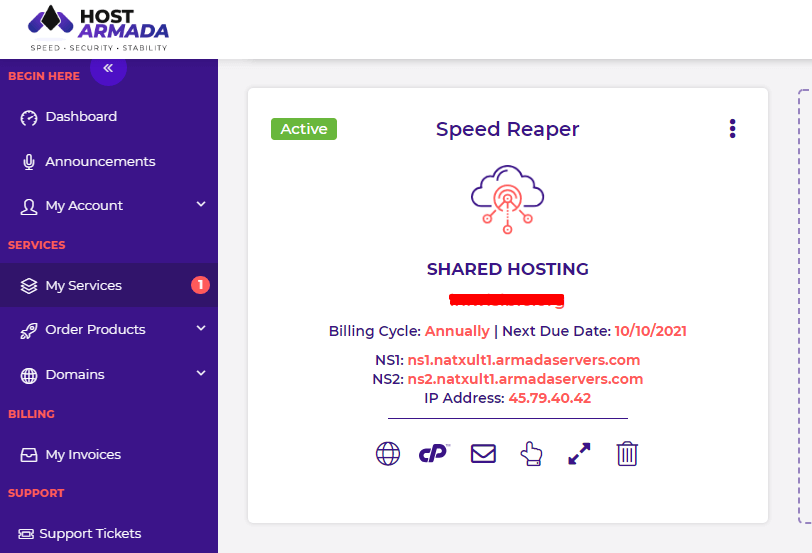 1. Website Speed – at the Speed of Thinking
The average website visitors are always in a hurry to get things done since their patience levels are constantly shrinking. They click on a link and want it to open within a few seconds. If that doesn't happen, they move onto the next link. Who's losing here?
HostArmada is one platform on which your landing page gets the best possible acceleration of loading. I am telling you because I have experimented with dozens of other hosts. It's not that they are bad; it's just that HostArmada is much, much better than nearly all of them.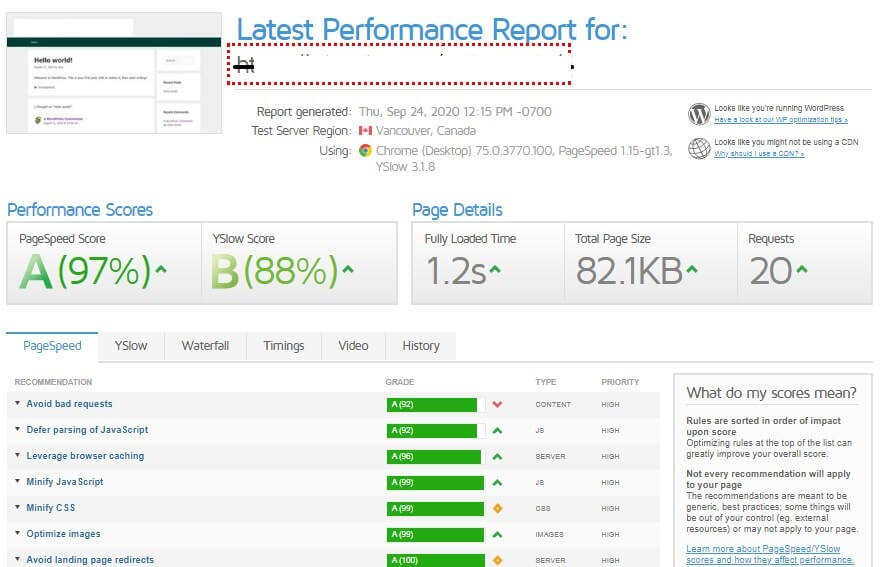 The speed of page loading is said to depend on its weight. If you looked at it in 2010, the average value was 280+KB. Now, it is about 82.1KB, drastic reduction isn't it? However, the speed also depends on other factors like client browsers, bandwidth, peak traffic, etc.
An effective web hosting like HostArmada can optimize all these factors perfectly to make your website much faster. The pages may have as many images and text as your customer wants.
2. Uptime Score – Inching Closer to 100% Availability
One of my customers had sent me the following note before I switched to HostArmada, that was six months ago. One of my customers' customers had written to him. "I was up at 02:00 in the morning, and I was eager to buy your product online. Sorry to see it was down. So, I am moving to another store. I will recommend my friends to do so".
My client's website was down for 10 minutes that night and he lost many valuable customers. I understand the practicality of the downtime due to some technical problems. But my clients and their customers don't.
After switching over to HostArmada, the websites' uptime I host are up for almost 99.99% of the time and it is 24X7! Now, my clients can sell products from websites any time they want. I think it's a miracle considering the speed at which many of the websites work now.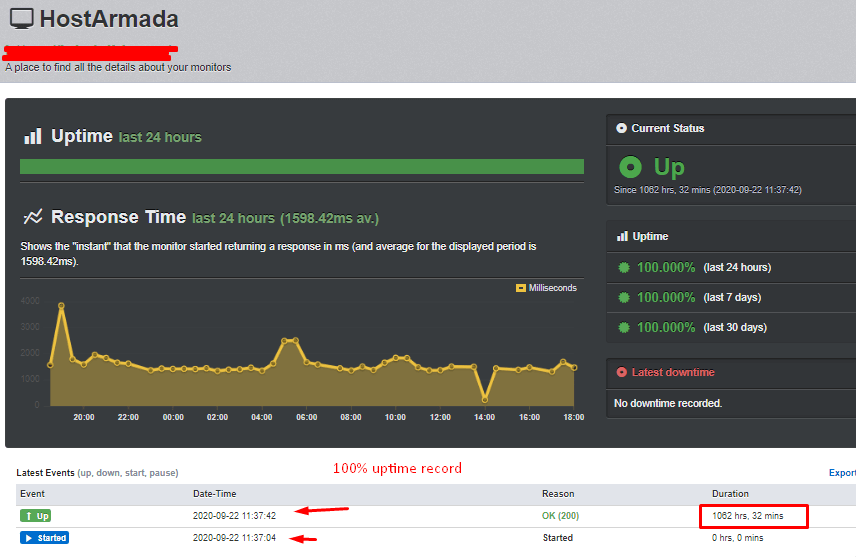 To include uptime record in this HostArmada review, I've monitored my website by Uptimerobot tool, and to be honest my website running for 1062 hrs, 32 mins without any downtime.
The best thing about HostArmada is that I get to view the uptime and speed on my Smartphone at any time I want. And my clients haven't a single reason to complain, because it is the highest efficiency my website has experienced so far.
3. Visitor Handling Capacity – Keeps Improving with Time
How many of your family can ride comfortably on a motorbike or a scooter? You may say two. Come to Asia (especially India) and you can see the whole family (approx six, two elders, and four children) riding on a single scooter! Load handling capacity seems to be much beyond your imagination here!
I have observed the same phenomenal capacity with HostArmada ever since I switched over! Per-minute visitor handling capacity has been much more than my expectations. I am telling you after putting the website to the heaviest load testing that my hosted websites have received so far.
According to technical data, some of the aspects are the capacity of the server core CPU, database size, thread-per-core, and the server-architecture, etc. Well, HostArmada adopts a scalable technology that grows in parallel with the increase in visitor traffic.
The features like page processing, loading time, caching, page request process speed, and the capacity to handle multiple users have always grown with time at HostArmada. So, you can see why I plan to stay on with them forever.
4. Cloud Storage – Fastest and Safest Database Ever
Ever since I switched over to HostArmada cloud SSD hosting , my business has been growing constantly. I have shifted my business from a small office to a super office. That sounds good, isn't it? But I had problems with the client database system. They simply failed to handle that kind of volume which my WordPress websites were supposed to handle.
That was the time when I decided to dump the local server and move onto the HostArmada SSD cloud storage. The improvement in data handling speed, security, and capacity has been fantastic. My office now has more computers and more clients than before.
The best advantage of HostArmada cloud storage has been the data handling capacity of the client browsers. My customers can now handle large chunks of data relating to marketing, sales, HR, statistics, and so on. Browsers on Smartphone and Tablets can now work as efficient as laptops and PCs. It is a kind of chain reaction wherein the benefits pass on from my systems to my clients and their customers, etc.
5. Fast Data Retrieval – Your Customers Will be Happiest
If your supermarket happens to host thousands of products categorized into A-Z, it takes lots of time for your customers to search. Especially they may find it frustrating when searching from mobile browsers. With
HostArmada, the simplest of the mobile browser can generate the fastest possible search results.
The main reason for such a speed is stated to be the cache of the Hostarmada server. It creates a virtual memory that can hold Gigabytes of data. When visitors change search criteria, it increases its speed at unbelievable speeds.
Data retrieval is also at the best when it comes to product filtering, product selection, and online-payments. The generation of OTP and order-tokens also works at the highest speed. Your customers will be highly satisfied because they get the best experience of browsing and buying from your website.
As a satisfied client, I have been able to push the sales and marketing efforts to the minimum, while increasing the revenues at a consistent pace.
6. HostArmada Data Centers
When your business converts into e-commerce, there will be a need for multiple websites to handle data from different corners of the globe. Then you will need a network that is robust, fast, responsive, and highly efficient. Hostarmada has all the features for making your network super-efficient.
The core elements of the network include the servers, routers, storage, cloud connectivity, and of course the local exchanges. When they work in coordination your website can function at its best levels of efficiency.
At HostArmada, I have seen the most efficient data-centers that handle billions of GB of data in parallel. The speed of 7000MBPS is something that can meet all your business demands and deliver much more. From my experience, it has been the running of a virtual office with multiple branches connected with the finest network ever.
What happens when there is a technical hiccup? Not to worry, HostArmada has the most efficient backup system to save your data and keep it safe for restoration.
7. Managing Your Files and Mails – Perfect Monitoring System
The control panel of a web host is the center from which you can monitor the entire website and network-related activities. It lets you view and change the settings, control user accounts, and modify accessibility options. Of course, there is much more to it when it comes to security handling.
Before coming to Hostarmada, I had to handle all these tasks by myself or with my technical team. That was expensive and we had limited skills! After switching over to Hostarmada, I don't have to worry about them anymore.
Of course, I still have admin privileges.
File handling related to business and personal data has become easier and faster than before. Every user in my office has a vast set of folders with the fastest and safest indexing. The system is completely free from hacking and other threats of intrusion.
Auto-responders, forwarders, and complete mail accounts management with customized storage are some of the great features I am getting for the email hosting from Hostarmada.
8. Vast Range of Site Tools
Have you ever observed a curious fact about your website? It needs periodical inspection, evaluation, and renovations. Heavy loads of traffic and load can often result in network snaps. It also needs renovations to improve performance and efficiency.
HostArmada uses the well-known cPanel system to manage your hosting plan. It's simple to understand, easy to use and even provides one-click installation of apps and WordPress themes like the awesome Astra theme.
At HostArmada, I found the most advanced WordPress security tools like ModSecurity, Imunify 360 for managing my website. It works for main and sub-domains with equal speed and efficiency. They automatically manage databases; SSH access keys, FTP, and security walls, etc. Now, my WordPress websites are completely free from all forms of security breaches and threats.
The monitoring of website traffic can be categorized into new and repeat visitors. Before HostArmada, I had no clue about how to categorize them and filter the other types. But today, my website tools from Hostarmada give me all the data related to different types of visitors.
Categorizing visitors helps me to focus and expand my marketing strategies based on different demographic data. The vast ranges of tools from Hostarmada have made my business faster and simpler than ever before.
9. Most Reliable Customer Support
The kind of customer support you can get from HostArmada is something beyond your expectations. The system cares for all sizes and types of websites equally. The most important feature I have experienced is the availability and accessibility which is round the clock. You get connected within a few seconds.
The best part of HostArmada is customer service. I have called them whenever there is a slight slack in speed, connectivity, and the smallest issues. I have always got responses and solutions before my expectations.
Systems have a tendency to falter and no system is 100% efficient. What matters is how long it takes to put them back on track. With websites and servers, technical expertise and customer commitment are the two keys that manage customer support. At HostArmada, all the elements are in perfect order.
10. HostArmada Hardware and Software Updates
HostArmada is a great platform that improves the quality and quantity of hardware and software consistently with time. My websites can feel upgrading through enhanced performance. My customers can interact faster, buy products in a flash, make quick payments, and get the orders faster than ever before.
HostArmada has the most advanced data centers with high-end hardware components for the servers and the networking systems. I guess they want to decrease the load on client systems like smartphones, tablets, and other mobile user devices. They have also been working consistently on increasing user experience levels.
Custom Apps from HostArmada is something special. I have been using many of them for monitoring customer demographics, visitor retentions, bounce rate, and sudden surges/declines in visitor traffic are some of the data that I get from Hostarmada.
This kind of data from HostArmada has been helping me to monitor the quality and performance of my websites consistently. Now, I am able to improve my marketing strategies to a level that I had earlier thought to be impossible.
11. Developer Friendly Tools – Freedom to Grow Your Website
With HostArmada, my website designs are open for unlimited growth. I can engage designers and developers to enhance the capacity of my website from a small Kiosk into a vast network of e-commerce within a short time, let me tell you how I do it.
For example, consider the product page on my website. I want my web pages to have multiple pages for product windows. It should have more filers, brighter images, and technical specifications, demo videos, etc. and these features are evolving and changing with time.
HostArmada has given the ultimate set of tools like LiteSpeed web cache mangager and change style technology and best website builder for my developers and designers to keep my eCommerce website fully dynamic and flexible. These tools have made my e-commerce website the most responsive system for all types of mobile and Mac devices.
Now, my website developers can get access to a vast range of WordPress themes and templates to make my website highly dynamic and active round the clock.
3 Probable Cons of Host Armada – Do They Apply to You
1. Slow Magento Installer – Is it a Reason for Concern
Once I had to install the Magento version of HostArmada for a couple of my Smartphone systems. The reason for diversification was perhaps increased security. I requested for the connection and that came quickly on time.
However, I had some issues later.
The app builder was robust and efficient once I got it installed and connected. But the process of initial installation was very slow. I mean, it took almost hours for it to get over. It was particularly frustrating because I had to meet the deadlines and the system was just not responding as I expected.
My Smartphone works on Linux because I wanted additional security. But that probably made the systems a lot slower than my other phones.
The combination of slowness from the server and my phone were enough to dampen my enthusiasm during installation. However, things got better after the system started working. I wonder if they can find a solution for slow installation.
2. Limited Domain Extensions – I Wish They Had More
Since the first days of publishing, the websites I have got have been pretty much limited in name and extension types. The providers also had limited options. I had to choose the website name based on the available length and type limitations.
I had thought my problems ended when I came into HostArmada. Of course, my problems with domain name length and type got resolved. However, the limitations with the extensions have only got extended to a higher level. I only wish the extensions also got more scope which can satisfy my fantasies.
One of my friends however said it is impossible to have fancy extensions because the search engines will not catch them. Of course, I agree with him. What I need are the most innovative extensions that could be available for the public and private domains that my next websites can have.
3. No Data Centers in South America – High Dependence on the USA
Unfortunately, HostArmada has no data centers in South America and Africa. Many of my friends who reside here suggested that I open a business center in Peru and Johannesburg. But they were a bit skeptical about HostArmada because it has no data center there.
Our concerns are about the speed, though we are highly satisfied with the quality and efficiency of web hosting. What we wish to know is how good the speed will be and how consistent will the connectivity be.
There is also a kind of confusion about the extension types that could be available in these two places. We are also worried about how the names and extensions could affect the website design and development parameters.
Anyways, we have been able to get some clarity, thanks to HostArmada's customer support. I do believe we can sort out the problems shortly. I hope the confusion regarding speed and efficiency will also be sorted out quickly from the HostArmada support.
HostArmada Review: Conclusion
I have been lucky enough to get a best WordPress hosting from HostArmada. I am very happy about the tools and technology available in here. I am also thankful for the kind of business growth of my websites. Thanks to this web hosting, my business has grown from a small Kiosk to an eCommerce website before I could even imagine. I suggest you try HostArmada, no matter how small or big your business is.
Planning to use it then check this HostArmada coupon code to get a 75% discount for all hosting plans.
HostArmada Review
Pricing

Website Speed

Uptime

User Experience