I love to have best blogging tools to increase my productivity.
To me, blogging is one of the best ways to make money online from affiliate marketing, Advertisements, etc. And there are numerous blogging resources available to use.
In this guide, I'm going to share my best blogging tools I use on all my blogs.
Even beginners can use this tools which I am going to mention here.
The reason to create it because there are lot of tools available to blog. But how you are going to choose the best from the worst?
So I am going to show the best one's, and you can also create a blog on WordPress using this blogging tools.
Best Blogging Tools
This blogging resource is more than enough to start a wordpress website.

1. Namecheap – Domain Registration
The first step to create a website is buying a domain name for your business.
Namecheap is my best place to buy domains, and I host several domains now with them. The reason to use is they are cheap and good, and they are giving free WHOis guard protection for one year.
You can buy any domain names and transfer existing domain names to Namecheap and also they are giving massive discounts and coupons for new customers.
Related: List of Namecheap coupons codes & Offers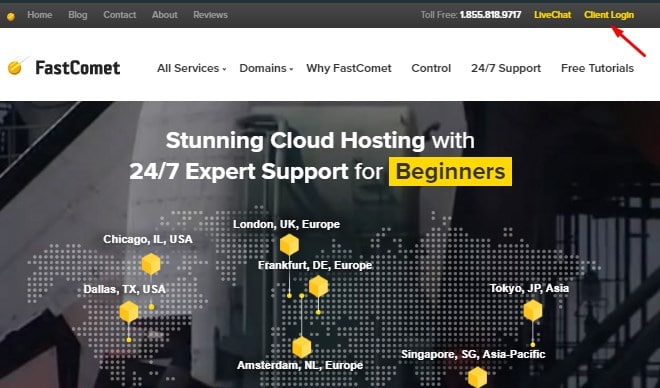 The second essential step is to host your website on the best web hosting for wordpress websites.
FastComet is my no #1 web hosting suggestion to host your websites the reason to choose FastComet is they are cheap, and the performance is super impressive.
I am using FastComet shared hosting plan to this Bloggersneed website for more than 2 years and didn't face any problems till now, and they always provide me 99.99% Uptime, and I am happy to use FastComet web hosting provider.
I've written unbiased FastComet review to let you know the real benefits of using this hosting.
Right now many of clients using FastComet and they are happy with my suggestion, and you can also give a try with my 10% my custom FastComet coupon code.
I am also using Hostarmada for Hosting my micro niche blogs and here is the Hostarmada review, and it is good as FastComet web hosting.
Note: They fully refund your money if you are not satisfied.
Other Recommended Web Hosting
3. WordPress – Content Managment System
WordPress or blogger which one to use?
Without any doubt, Wordpress wins the battle because it is the best content management system and perfect blog creating tool.
Wordpress is free to use, and you can install wordpress from your hosting account which you will see inside the Cpanel dashboard.
Wordpress is safe and secure to use, and they often update their version to protect your website from any threats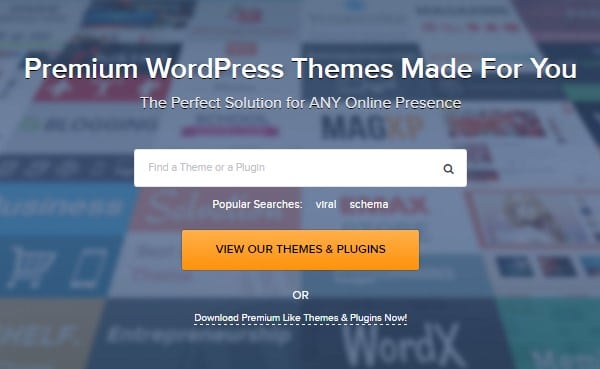 The 4th blogging resource you need a theme to create your wordpress website. Although wordpress has many free themes to use but premium WordPress themes are only responsive and look professional.
MythemeShop themes are fully responsive, professionally designed, SEO optimized, clean look and loads super fast.
This is why I became the super fan for MythemeShop, and I love every themes and plugin they sell.
I can vouch anyone to use MythemeShop themes with 100% guarantee. To know more about MythemeShop check MyThemeShop review.
This blog currently uses Schema theme (Fastest Wordpress Theme Ever).
Other recommended WordPress Themes
Blogging Resources For Content Making
Above we have seen about website creation from buying domains to launching your website.
It's getting more serious! Now the content creation part begins.
1. Hemingway – Article Writing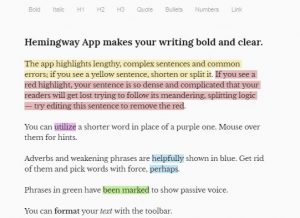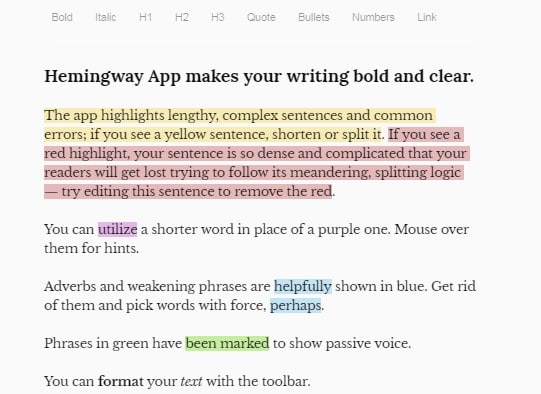 Hemingway is the content writing tool to write blog posts or articles, and it will turn you to be a good content writer.
By the artificial intelligence, it will detect your writing problem such as readability and give warning when doing mistakes.
I use to write all my blog posts using this tool, and my writing skill is increasing day by day and making me good in writing.
Do you write frequently?
If so, then check this best laptops for blogging & content writing to write more blog posts.
2. Grammarly – Grammar Checking Tool
We are humans, and we will make mistakes while writing blog articles but for blogging, we have to write without grammar mistakes.
So to avoid grammar mistakes, a grammar checking tools is vital.
Grammarly is grammar checking tool and used by all bloggers, and I bet you to find a single blogger who isn't using this tool.
Off course you can't find anyone because Grammarly is the must use tool for blogging and this blogging tool also got plagiarism checking tool to find duplicate content.
Grammarly is giving free edition to use with limited features.
3. Evernote – Note Taking
Content creation is the most important thing for every blogger this is going to add value to your websites.
Evernote is a freemium note taking tool for taking note and for writing blog posts. You can capture or take note when you don't have anything to write it on.
You can sync and save your notes on your device. Evernote helps us to take a note of any web page you visit and share every information you took.
4. Contentmart (Discontinued!)
If you are weak in writing articles or lazy in writing? Then you should outsource articles.
Being an affiliate marketer, I used to find low competition niche with high commissions rate and build so many niche websites to make money online.
Apparently, I need to write so many articles, and I can't do it alone, and it is a tough one. So I will hire article writers to write content for my website.
I use contentmart to outsource my contents from professional article writers.
Note: Please avoid places like Fiverr to buy contents usually they will spin contents and make them 100% unique.
Content creating part is over. Now let's see the best blogging tools to create images and videos.
5. Animoto – Video Creating Tool
Animoto is my favorite video making tool for creating videos for my youtube channel. I'm using Animoto for the past 3 years and I should say that this software is easy to use and has a lot of features to make animation explainer videos.
6. Canva – Image creating
I am Creating images, Logo's, Blog graphics, posters, and infographics by using canva web application.
Using this tool is very simple, and it is entirely free to use, and for some special designs, you need to be a premium user.
7. Caesium – Image Compression Tool
Every image we create will be large in size, and we cannot use it directly in our blog posts without compressing.
If you use without compressing the image, the page size will increase, so it will take the time to load.
We already know that page speed is one of the ranking factors so to avoid page load time we must reduce the page size.
By using Caesium image compressing tool, we can compress the size of the image up to 90% without losing the quality of the image.
Caesium is a free product available in online as well as in software (windows, MacOSX, Linux)
8. Camtasia Studio
Every YouTubers would love this tool for screen recording and creating awesome videos like adding graphics, visual effects, music, etc.
Using this tool isn't at all hard, and you will learn to handle this software when you use it daily.
For bloggers and vloggers, this is one of the best blogging tools, and I use it for creating videos for my YouTube channel.
Video and image creating parts are over. Now l will show my other blogging resources.
9. Buffer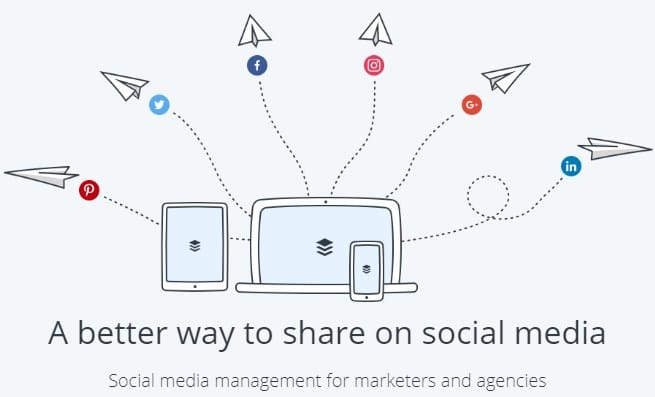 Buffer is the smarter way to manage your social media accounts in one place. Social media marketers and bloggers would love this blogging tool for saving their time.
By this tool, you can publish blog posts on all your social media accounts. Also, you can schedule your post in bulk and publish them later.
The buffer is a premium product, and you get a free account with some restrictions.
Social media management tools, Image, and video creating blogging tools part is over.
Now best blogging tools for SEO begins.

Best Blogging Tools for SEO
Before I mention the blogging tools for ranking my page on top search results. SEO isn't an easy thing to do over a month it takes some time and practice.
On-page SEO
Off-page SEO
For On-Page SEO I use Yoast SEO wordpress plugin and for Off-Page SEO works I use some SEO tools for finding long tail keywords, Link building, Competitor research, Backlink building, etc.
For this purpose, I use some different type of SEO tools.
If you can't be able to buy above mention tools, then I prefer you to use Serpstat alone to do the Off-page SEO work. It has everything.
Blogging Tools For Email Marketing
Email marketing is not only for increasing subscribers, making affiliate income but it is also good for Off-page SEO.
The best email marketing software for bloggers and internet marketers by using Convert Kit you can grow your website traffic, email subscribers, sales by using several forms and landing pages.
ConvertKit will grow your audience with fully automation process with several triggers.
Professional bloggers like me created Convertkit blogging tool, so they knew what bloggers need and created Convertkit keeping that in mind.
MailChimp is another blogging resources for email marketing process. I use MailChimp free service because Convertkit has no free option to use.
But MailChimp gives free service by limiting to keep 2000 subscribers in your list and allows us to send 12,000 emails per month.
If your subscriber's list exceeds the limit, you have to use their premium plans.
I am currently having around 1700+ email lists in my account so soon I will be moving to the premium plan.

Blogging Tools For Building Sales Funnels
Did you know? Sales funnel builders will get more conversion than normal websites. That's why big companies usually use it to sell more.
1. LeadPages
LeadPages is the exact tool that drives leads & sales for most of the biggest online websites. With conversion expert support you will get ideas and optimization tips to turn every visitors into sales.
With dedicated support and free weekly webinar by experts, you will learn exactly the same secrets used by them to make billions. You can intergrate this tool to Facebook, Instagram and even with Mailchimp, Drip and Aweber.
Tools for Creating & Targeting Ads
Best tool for finding the interest of the Facebook users to target your ads on them and to find the low competitive keywords and search volume for any keywords for your Google ads campaign. Adtargeting.io is good for optimizing your Facebook and Google ads based on the tool suggestion to maximize your ROI for any campaign.
Anstrex is an ad spy tool to find the top performing ads run by advertizers on various websites. Using Anstrex you can find their landing pages and download it, and get insights into your competitors ads campaign from various ad networks.
You can spy on
Native Ads
Push Notification Ads
Pop up ads
Dropshipping Ads
To learn more about Anstrex your should read this Anstrex review | Check Anstrex now
Having more than 1 billion ad databases the BigSpy is my recommended cheapest and best tool for finding ads on social media platforms like Youtube, Facebook, Twitter, Instagram, Pinterest, Yahoo, Admob, and TikTok. Also, you can find ads on Ecom, Gaming, and non-gaming apps.
You can find ads based on Country, Language, OS, Type & Format, and Engagement.
Using Bigspy
Get the details of ad impressions, popularity, and total number of ads
Download ad images
Get information about ad Title, Description, final link, shares on social media,
Top performing ads and trending ads.
Facebook ad ideas
Interested to know more about BigSpy? Then read this BigSpy review to know how I found one top performing ad for one Clickbank affiliate product.
Best Blogging Tools: Wrapping It Up.
Blogging isn't hard at all! when you do in the right way, and when I came to this blogging industry, I didn't find the best blogging tools which I discussed here.
To make blogging much easier for you, i gave you the best blogging resources for blogging. And you don't need anything apart from this blogging resources. So use my blogging tools and make money out of it.