I am happily updating this FastComet review after testing it's uptime and my website speed once again. Let's read my experience with this hosting.
Finding the perfect web hosting plan is hard!
Ever since I opened up my business from 2011 to 2015, I was desperately searching for some dedicated hosting service and read lot of user reviews about many hosting on the internet so that i could get a fast website without causing the regular failures. In the end i found about Fastcomet hosting.
FastComet is very little known in the industry and SSD Cloud hosting provider but, it has got a substantial following of over 45000 customers in over 80 countries. And according to their website, they offer one of the most reliable hosting services all over the internet.
In particular, I was invested in the company because of how transparent they seemed. The web hosting market is entirely controlled by MNCs, which have so many people involved that often you lose track of who you're supposed to be listening to.
With FastComet cloud hosting, the first thing I found was that they had every employee's name listed on their website, and they provided services that most other competitors in the market didn't.
One of the main reasons for writing this FastComet hosting review is to give you an insight into how they work, and why I've been their client for so long.
FastComet Review
As I said, I had been looking for a perfect web hosting service ever since I opened my small business back in 2011, so I tried my luck with several WordPress hosting options.
Most were too expensive for me to invest in them back then. On the other hand, whichever web hosting service I'd choose ultimately ended up having the same problem.
Most web service providers still use HDDs, so I ended up having very slow-loading pictures of my merchandise.
Now, Google pushes down websites with lower wait times as a preference, so I was losing clients without even knowing it.
That was when I turned upon Fastcomet's Cloud VPS hosting services. I am writing this buyer's guide because of how positively it impacted me over the time with great hosting plan.
But, first, let's see how other competitors fare before FastComet's shared hosting plan with price.
Now, let's take you through these features one by one in this hosting reviews.
1. SSD Only Servers
SSDs are king!
HDDs are outdated. They have been out of fashion for a long time, and they cause the data upload and download to halt and become slow whenever they are applied. This is one of the reasons whenever I was going through my websites as a third-party user; my images would take forever to load.
One of the most significant problems with HDD server system is that your website is immediately pushed down as Google optimizes its search results. It is very easy to lose your clients if your infographics take forever to load because even Google promotes faster websites to the top of the search list.
My clients had often complained to me personally before about longer wait times on my websites when they wanted to order a service. A thing that stopped ever since I started using my FastComet as a web host.
2. RocketBooster Plan
I'm using a lot of happy user reviews about the speedUp package of FastComet, because it offers a unique chance for you to boost up the speed of your website. This comes highly recommended since the speed helps you to be noticed by customers as well as by the different search engines.
On the other hand, this is one of the services that are rarely available with any other web hosting service.
The countless web hosting Providers that I went through did not have this feature and were severely lacking in speed.
3. Let'sEncrypt SSL Certificate
An SSL certification to showcase that your website is safe is one of the first things that potential clients look for nowadays. One of my favorite things about FastComet is that with Let'sEncrypt, they offer this service completely free.
So, you have an internationally accepted certificate saying that your site is secure, along with a superfast web hosting service.
4. CloudFlare CDN Caching
Cache is one of the things that I didn't know was slowing down my websites until I got to working with them. Superfast websites need Caching solutions so that their websites work better without any stalling in between. This article also loads within seconds because of CDN Caching.
With the state-of-the-art caching technology, CloudFlare is my absolute favorite service offered by the company right now.
5. SpamExperts Security Service
SpamExperts recently collaborated with FastComet, and the news spread through the internet like wildfire. SpamExperts provide extra security for your email accounts and websites and make sure you always have the best technical support team and protection in the business.
I've loved how they have worked in the recent years, and my website-running experience has been made much better. What I like about SpamExperts is the dedication they have to provide a secure space, since the incorporation of their work into my website, I've hardly ever received problematic emails or anything that feels out of place.
6. Web Application Firewall
One thing i need to say in this review is about a lot of the problems while running your website hinges on security. The internet for anyone can be a dangerous place, and more times than not, you can end up getting hacked, or some ransomware invasion.
Free firewall protection was one of the things I liked about the offering by this host, and they've kept up their promise in making it one of the best in the business too.
7. Free Malware Removal Service
Malware is a large part of the threats to a website you host. It is easy to be a target of a malware attack when you are running a website. So, it should be a priority for you to get a malware protection tool.
Usually, however, these tools cost a tonne and are cumbersome for the website to maintain. A third-party app on your website makes your website load slower too.
The Fastcomet's Malware Removal tool is very efficient, and one thing I need to tell in this report is I've never been subject to a malware attack in all of my time in running a website with them.
8. Free Daily Backups
Another thing in this review is about backup. Ever been afraid of losing all your data?
One of the reasons I left a previous WordPress shared hosting service was because whenever my website experienced a downtime, my work immediately got deleted, and I had spent a bomb on a cloud hosting service to keep it coming back.
A daily backup of my sites means that there's a Cloud VPS hosting service already doing that even when I am not involved and that for me is an essential part of websites.
9. Instant Chat Response 24/7
Whenever I've had to reach through to FastComet customer care, my issue has been solved in a matter of a few minutes. For me, that shows a significant amount of dedication with excellent support.
What's better is that I've had about 2-3 tickets at most in the entire period of the three years that I've been working with them, so, I've had a tiny problem, and when I had them, they were solved without any worries with top technical support team.
10. Flat Renewal Price (No Change)
Imagine this; you order food from a restaurant but, for every subsequent order, they keep charging you more and more. You would not order from the restaurant, right?
With many WordPress hosting services, this is the norm of business practices. Their hosting plan prices change due to market variability and end up being a pain when you have to go through the price every month. Thankfully, I've never had to pay any extra money for renew my service.
11. 11 Data Centers & 9 Server Locations! Super Fast

The FastComet servers are located in 9 countries globally, ensuring that even if you have some problems with the service from the get-go, your website will likely never face any downtime. My website itself had experienced only one downtime, which lasted for a total of 3 minutes before it was up and running again at the same speed.
With such dedicated server, they also ensure that I always have a speedy connection to my website with great response time.
12. FastComet Domain Service
FastComet domain registrar includes all types of domain extensions. Currently, they have 500+ types of domain TLDs to get a website name for your business. Get your business online within minutes by using Fast Comet's hosting and domain service.
If you host your domain anywhere and plan to transfer here freely, and also you get free renewal for the first year.
CPanel Review & My Websites Performance
I run four websites using the ScaleUp plan. As I said earlier, in three years I've had minimal downtime, and whenever I've had a problem, they've dealt with it very fast. Another thing I do appreciate about is their GUI.
This hosting is dedicated to providing all the services to their consumers without any problems, and their GUI with its helpful way of documentation helps this service a lot.
Just take a look at Control Panel.
This is the unique CPanel Dashboard that is offered with every single hosting plan. With so many features and a lot of tutorials that are available on their website for free, there's nothing else you could want from a web hosting service.
However, like every web hosting service, this has its Pros and its Cons, so, let's take a look.
FastComet Pros & Cons
1. FastComet Amazing Uptime Record (100%)
As you can see in this hosting reviews, in my three years of using the service, I've barely faced any problems with the uptime, and whenever I've had issues, they have been resolved very quickly.
One of the primary reasons that I speak so highly about FastComet is because of their dedication to this effect, and because they try to keep to the website up at all hours.
I've never faced embarrassing situations with my clients because of my downtime, and that is something that I value a lot in my small business
2. Server Resource Usage Details Report
So, one of the things that FastComet does to ensure that their websites are always up is by ensuring that their servers are always used efficiently.
So, your websites are cycled around the servers in a way that your work never gets slowed down. This is the advantage that having multiple places to set your servers in, it ensures that you have some server to rely on when your work is getting late.
The efficient management you will almost never see downtime, at least I never have.
3. My Single website Speed Result Using Shared Hosting
As you can see they offers some of the best speeds with proper response time in the game. I pulled those stats from GTMetrix to show you how great the hosting performs by default. And this is the result before installing a cache plugin or optimizing images using Smush or the likes.
This means that at the end of the day, my single website always has a fast performance, which is also helping my SEO efforts, getting my website to the top of the search results.
4. Third Party friendly
I tend to use a lot of third-party apps to boost the contents of my website, and found that FastComet websites work well with them. I barely, if ever had to complain about the portability of third-party apps over their platform.
I found the apps always worked well, and there were no issues overall with using them as a whole.
5. Fast Customer Support (24/7) Review
I've always supported FastComet because of the way they handle problems. They always give a quick response and are ready to answer every single question. The fact that it occurs over chat and I do not have to get wait-time slips (they are a thing with almost every other provider) is a huge plus for me.
This is Fastcomet's phone number
United States Toll Free 1.855.818.9717
Customer Service 1.415.800.4574
So far, I believe I've raised 14 support tickets in total and they've helped me resolve the issue with 1-2 minutes max. Their 24/7 online support team is truly admirable.
6. Mobile-friendly environment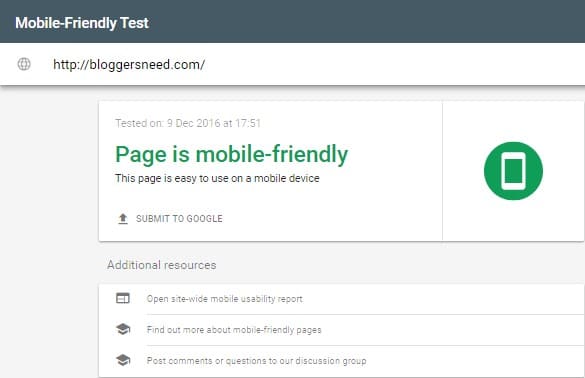 This is a problem I face with a lot of websites even now. Even though the age has become that of smartphones, we seem to have not found the way to make the website portability better. This means that many businesses are left with sites that simply don't open on mobile.
Portals like these become very cumbersome to browse and use and effectually stop the revisiting traffic, which is again something I cannot afford. FastComet's WordPress hosting gave my site the ideal base for being mobile optimized.
7. Cheap tariffs
FastComet has best and cheap hosting plans with high-class technology and features.
One of the main reasons for choosing FastComet was that I always paid what I saw. Which meant that I was always only charged the value that I had entered the site with. This made budgeting and other things a lot smoother and easier, and soon enough I was sailing through the work without worrying about the costs.
8. 45 Day Money Back Guarantee
So, FastComet offers an option to get your money back after 45 days of installation if you don't like their package. This is amazing for new small business owners in particular who have limited financial capabilities.
This allows you to search and settle for the best Cloud VPS or shared hosting service available without losing any money. Now, for me at least, this means that the folks over at FastComet are also very sure of the service they provide.
And they should be, I've never wanted to go back on my decision when it comes to them!
Drawbacks
No Dedicated IP Address for Shared Plan Users
I use ScaleUp, which is a Shared Hosting Service offered by FastComet. For getting a dedicated IP Address for my portal however, I would have to go for a VPS package for VPS hosting service, which is far more steeply priced.
While it offers no significant hindrances, it's still a point of contention which, has bothered me a little bit. A dedicated IP Address can offer many benefits such as direct visit via typing the IP, access to FTP if for some reason the DNS is in transition.
However, as I said, I've not had any performance issues because of this, and this is just something that bothers me on principle.
Overall
Over the past year, this has been my bandwidth usage with this service.

The work that this host has done is fantastic. While writing this FastComet hosting review, I can be only thankful for how helpful they have been throughout the time that I've used their services.
For this matter alone, I can rate them very highly and above all their other competitors. However, with FastComet, I recommend that you start off with a decent amount of capital and work through to make your website perfect.
Disclaimer: The points out only my personal experiences and nothing more, so I can't guarantee your experience would be the same.
FastComet vs Other Hosting Providers (Competitors)
As a verdict, I would always put FastComet before any of the other web hosting. It has helped my business expand, helped me serve clients better, and has has never let me down as far as uptime is concerned.
I rate their web hosting services as one of the best hosting for WordPress hosted blogs in the world. However, my knowledge is limited, and I've only ever tested out a few. The problem remains that the web hosting industry is filled with bigger companies all wanting their share.
With FastComet what I got was a team which ensures that you get your share too. Over these three years, I've seen constant improvement in their plans, and their new collaborations have always made me more satisfied.
FastComet Pricing & Plans
Fastcomet plans and pricing are changed and they have been upgraded with lot of features to satisfy the demands of their users.
They have domain registration too!
Shared Hosting Plans: FastCloud is Awesome!
VPS Hosting Plans: Cloud 2 is Awesome!
Dedicated Hosting Server Plans: DS 3 Is Dope!
FastComet Coupon
By Continuously supporting and suggesting all my clients and visitors use this web hosting.
They finally agreed to provide 10% discount Coupon Code for all hosting plans exclusively for my visitors.
To Activate Coupon: Click GO TO THE DEAL which will take you to Official website and in Order Page apply the coupon code; Bloggersneed10 to get 10% discount instantly
FastComet Review: Final Thoughts
Another huge plus for me has been that they have personally participated in making my website more SEO-friendly with better speed. That meant I was reaching out to a lot more people than I usually am used to.
I am ranking for many keywords and this FastComet review article also ranks well on top of Google & other search engines as well.
Also, this is where the small team at San Francisco impresses me. These are people that I've got close with over the past three years, and that means there's a personal level of comfort when I approach them with a problem.
So, if you ask me about the web hosting service you should choose, my advice would undoubtedly be FastComet for WordPress hosting. Hey, for a limited time only you can use my coupon code 'Bloggersneed10' to snag 10% off on your purchase!
They even have 45 day money back guarantee, So, why not give it a shot?
As a freelancer I referred FastComet to my friends and clients. No problems so far…

-Abdullah Prem
Below you will see the user reviews and rating about the experience they using this service.
FastComet Hosting Review FAQ
FastComet Hosting Review
$3.95
Uptime

Site Loading speed

Pricing

User Experience

Customer support
Overall Summary
FastComet's SSD hosting service continues to win many hearts day by day because of its best and reliable hosting service and affordable hosting plans, so choosing this hosting is the right choice which I can give 100% guarantee, but still, if you need any further information? Then go to their website and reach 24/7 Live support center and clarify your doubts.