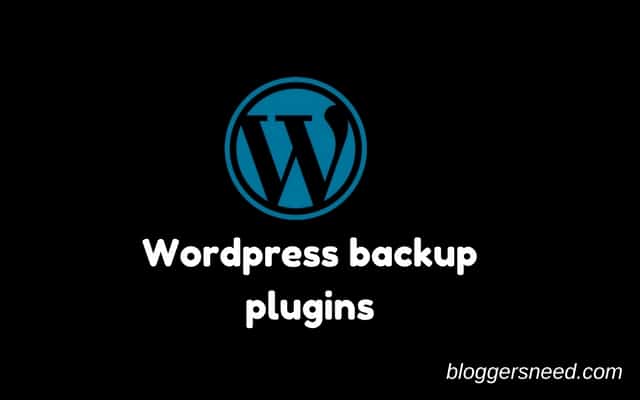 Wordpress is one of the best online web creation tools to create awesome website and about 80% of websites are created using WordPress Plugins, and there are several reasons can cause website to crash so it is better to backup the website on regular time.
Why regular backup necessary?
It is important to create WordPress backup on the regular basis to avoid the loss of data or information of your website. In the dangerous situation like website crash you can restore the data by having the backup files and there are plenty of WordPress backup plugins are available to use.
Website crash is due to:
1. Moving site from one hosting provider to another hosting provider.
2. Deleting some files.
3. Hacking of website by hackers.
4. Editing the theme of the website by adding some texts in .css and .html file.
5. Renaming the website name.
6. Redirecting a domain to another domain.
Note: I am not saying these methods cause the website to crash but doing this without any knowledge of it. So it is better to hire any WordPress developer.
To avoid this situation there are plenty of WordPress backup plugins are available to use, but one cannot find the best WordPress database backup plugins.
To make it easier, I have gathered the best and free WordPress backup plugins.
Best Wordpress Backup Plugins To Restore Your Websites
Note: The List contains both paid and free version of  Wordpress backup plugins. 
#1. BackupBuddy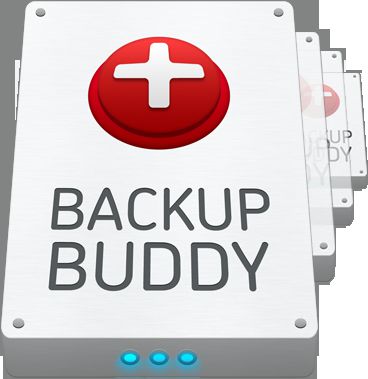 Backupbuddy the no #1 WordPress backup plugin protecting most sites from 2010 with over 1000+ installs daily. Backupbuddy backups your entire site within a single click and you can download the backup file in .zip format.
Features like automatic WordPress backup hourly, daily, weekly, monthly and your send the backup file to Dropbox, Google Drive, Amazon S3 and much more.
#2. VaultPress

Vaultpress keeps your site safe by protecting from security threats, and it scans your site every day and fixes threats automatically if anything founded.
Backup your site anytime within a single click and restore any backup by using FTP or SSH connections.
Vaultpress also partnered with Akismet NO 1 spam protecting service for WordPress so no worrying of spam ever by this excellent WordPress backup plugin.
#3. My Wp Backup

MyThemeShop another great find is My Wp Backup Plugin is one of the most trusted WordPress backup plugins to backup and restore your site.
It can protect your website data in time server loss, data corruption and hacking.
Automatically creating the backup one of the best features and it will send the backup files to Google Drive, Dropbox automatically when you are sleep.
#4. Updraftplus

UpdraftPlus the leading WordPress plugin to Backup your site with over 800,000 current active installs and free WordPress backup plugins. Besides backup and restore of files, it can split your large site into many archives and failed corrupted uploads are automatically retired.
#5. BackWPup – WordPress Backup Plugin
BackWPup – WordPress Backup Plugin is another free and popular WordPress backup plugin with over 500,000+ current active installs and compatible with current WordPress version.
Designed with simple user interface the creating backup and restore process is so easy.
#6. Wp database backup

Wp database backup a popular WordPress backup plugin with over 400,000+ active installs and 4.6 ratings out 5 stars by users made this backup plugin famous across other backup plugins.
You can easily backup your core WordPress database with a click.
#7. WordPress Backup to Dropbox

WordPress backup to Dropbox  plugin is created to store your backup in Dropbox, and it has 90,000+ active installs, and you can create the backup and send to Dropbox within a minute.
To use this Plugin you need a Dropbox account and this plugin uses Oath so, your Dropbox details are safe to integrate with this Plugin.
#8. Backup Guard

Backup Guard is the best choice for WordPress backup plugin to use with our 40,000+ active installs and it is the best option for WordPress based websites or blogs to backup and Guard the data.
You can upload the backup file directly to Dropbox and Google Drive.
#9. Backup & Restore Dropbox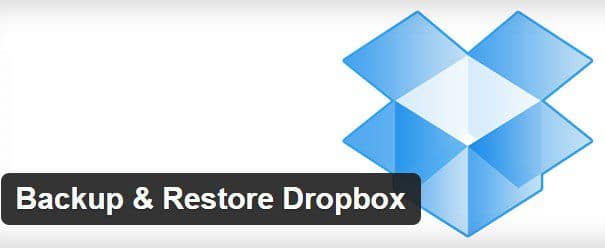 Backup & Restore Dropbox backup WordPress plugin with over 30,000+ active installs allows you to create the backup and restore the data into Dropbox by using this plugin you can clone, migrate your entire website.
Unlimited Dropbox backups and restores, Unlimited local backups and restores are the best feature in this plugin.
#10. blogVault Real-time Backup

BlogVault Real-time Backup a simple WordPress backup plugin with over 10,000+ active installs and it is the most reliable way to backup your entire WordPress site and it is easy to restore, migrate your WordPress site.
Final words:- Best WordPress Backup Plugins
I recommend every WordPress website to have powerful WordPress backup plugin to save the website records on a regular basis as a safety measure.
Every Website hosting providers Cpanel would have some free backup services to protect the WordPress files, but it is important to install WordPress backup plugin manually to protect your site from some deadly threats.
I would prefer at least backup your site once or twice a week because who can guarantee what will happen next to your WordPress website?
So keep in mind and take action now.
Vaultpress, Backupbuddy, My Wp Backup are my all-time top paid backup plugins.