In this article, I'll teach you how to start a blog on WordPress and make money with your blog easily.
 Blogging is one of the trending and hottest topics in the internet zone right now.
Already many of them started to create WordPress blogs, and blogs make money for them.
By following my steps on how to create a blog, you will launch your blog by yourself without anyone's help.
You don't need to hire anyone to make a WordPress website for you. My guide will save your money, and you could launch so many WordPress blogs after reading this guide.
Starting a WordPress blog is so easy. Let's begin.
How To Start A Blog On WordPress In 6 Steps
Choosing Niche
Deciding Domain name, Buying Domain & Hosting
Installing WordPress
Installing Theme
Publishing Article
Making Money From Blog
#1. Choosing Niche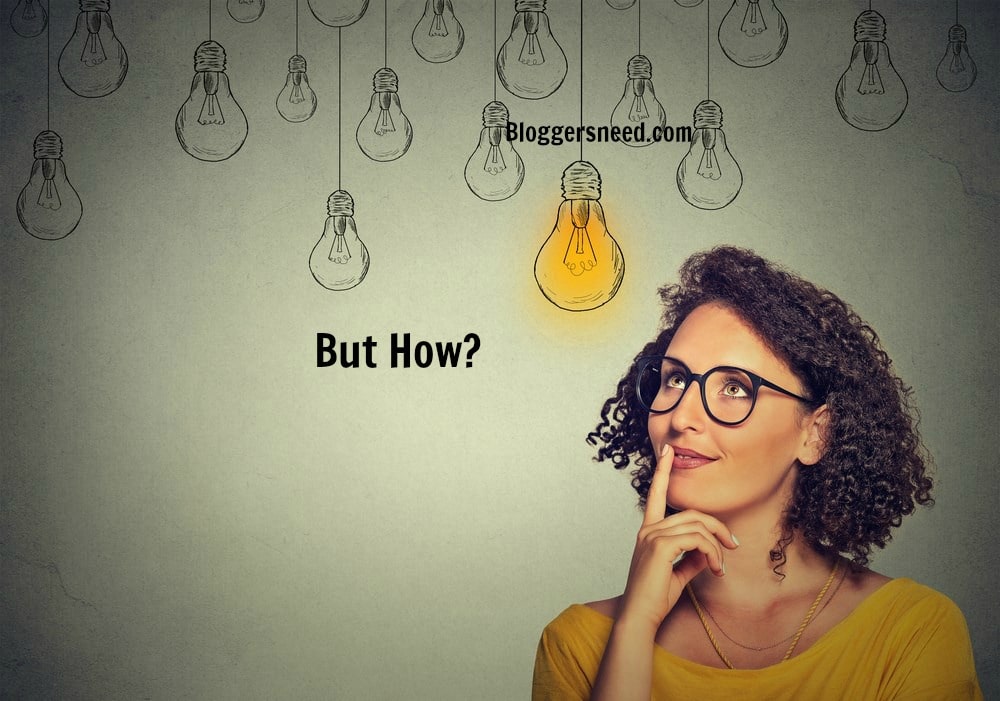 If you already have chosen your niche means skip this section and jump to #2 step about buying domains.
Or struggling to choose a niche? Need my suggestion means I can help you to choose the best niche to start a blog on WordPress.
Niche selecting is the main important thing before starting a blog. Selecting a bad niche will end up in bad results, and obviously, it will close your blogging dream.
How to select a niche before starting the blog?
Blogging is not like learning something today and writing it tomorrow. But blogging is about writing what you knew already.
If you are expert and genius about something, you can choose that as the niche.
For example:
If you're a teacher, you can choose Education as the niche.
If you're a gym trainer, you can choose Body Fitness as your niche and promote gym products through your blog and make money from it.
If you're good at coding, you can choose programming language as the niche and make video tutorials about coding and make money by teaching coding to your students.
So these are some examples for picking a right niche for starting a blog.
Niche can be anything, and from any niche, you can create a blog and earn income.
If you're not able to pick the best niche?
Here are the most profitable niches.
Forex Trading
Insurance
Dating
Electronic Products
Health
Games
Sports
Gambling
Travel
Politics
Religion
Blogging
In this blog, I write about blogging and promote blogging oriented products via affiliate marketing and I produce a solid income.
Same way you can pick any of the above niche's and create a blog on WordPress CMS.
Here are some of the best niche website which makes money.
#1. Thewirecutter.com – Promoting Electronic Products.
#2. http://www.kristidosh.com – Sports Blog
#3. http://www.phonearena.com – Mobile reviews Blog
Like these blogs, you can make a blog and make money by writing product reviews.
#2. Deciding Domain Name, Buying Domain & Hosting
After deciding the perfect and profitable niche for starting a blog, Now it is the time to buy a domain for your blog.
Your blog name represents your brand, and obviously, it will be your domain name forever. So carefully choose your domain name.
Tips for choosing a perfect domain name:
Choose short name
Pick a name which other's can remember it easily
Don't choose domain name more than 20 characters
Don't use hyphens between domain name ex.(my-blog.com)
Don't use numbers ex.(myblog123.com)
Don't use other's trademarked or registered domain name ex.(mygoogle.com)
Another most important step is to check whether your domain isn't
Why am I suggesting you check it? Because if you buy a banned domain under this condition, you will face some bad situation and will be quitting your online journey at starting itself.
So I always recommend checking the domain name before buying it.
Now let's buy a domain & hosting to start a blog on WordPress
I recommend FastComet to all clients to host their websites. The reason to use FastComet is it is one of the best hosting companies.
You can even check FastComet review to know why I am suggesting you to use.
To buy Domain & Hosting I recommend FastComet
Go to – FastComet.com
And Click Domains tab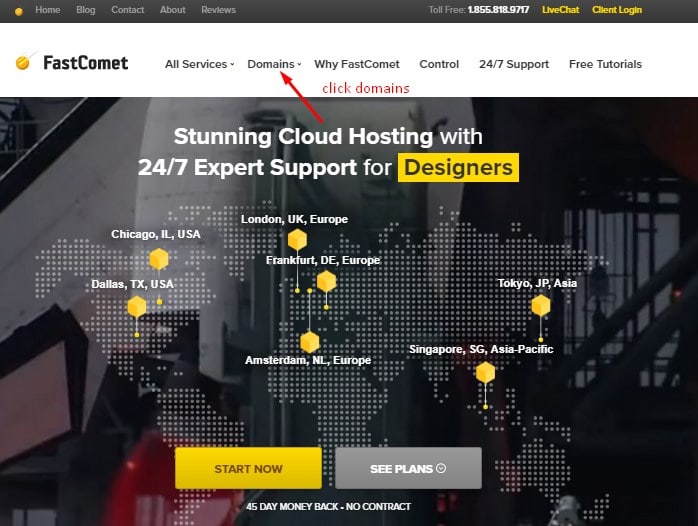 On the next screen type your domain name and click search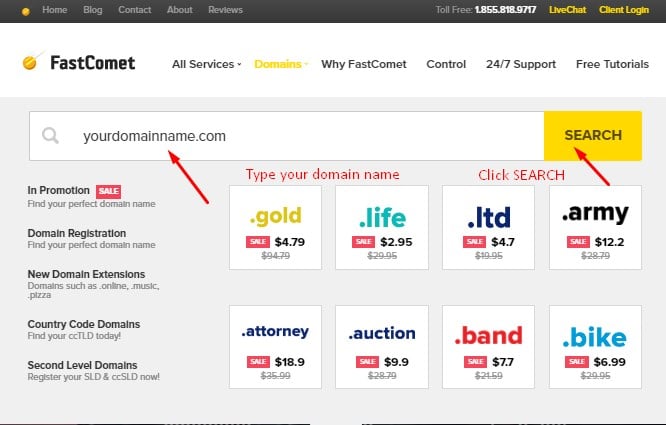 Now the FastComet domain search engine will start to find your desired domain name and show ADD TO CART if your domain is available to register.
You need to register the domain fast as soon as possible because more than thousands of domain registering every second so if someone registers your domain name then you will miss that domain name.
So click ADD TO CART quickly to reserve your domain name. Also you can register other domain extensions types like .net, .info, .org.
Fill all the details and enter any coupon codes you have. If you don't have, don't worry.
By vouching FastComet web hosting and domain registration company to all my readers. FastComet agreed to provide exclusive discounts only to my visitors.
Here is the 10% Coupon: Bloggersneed10 (Activate Coupon Now)
Apply the coupon code and Complete the order.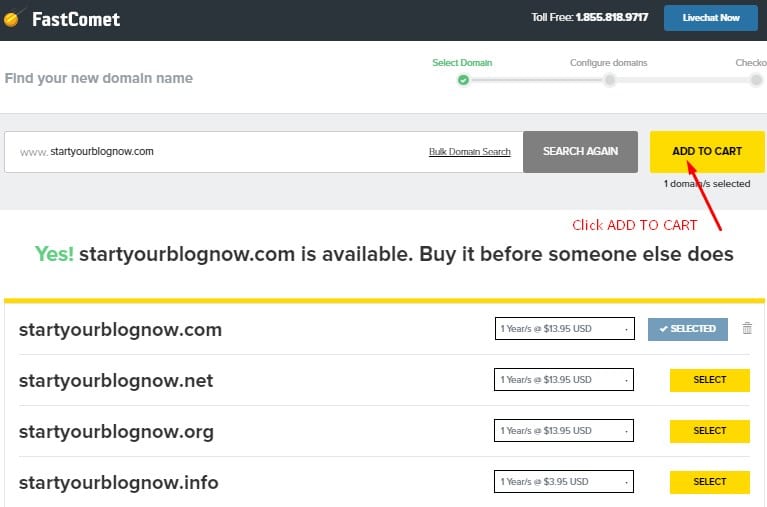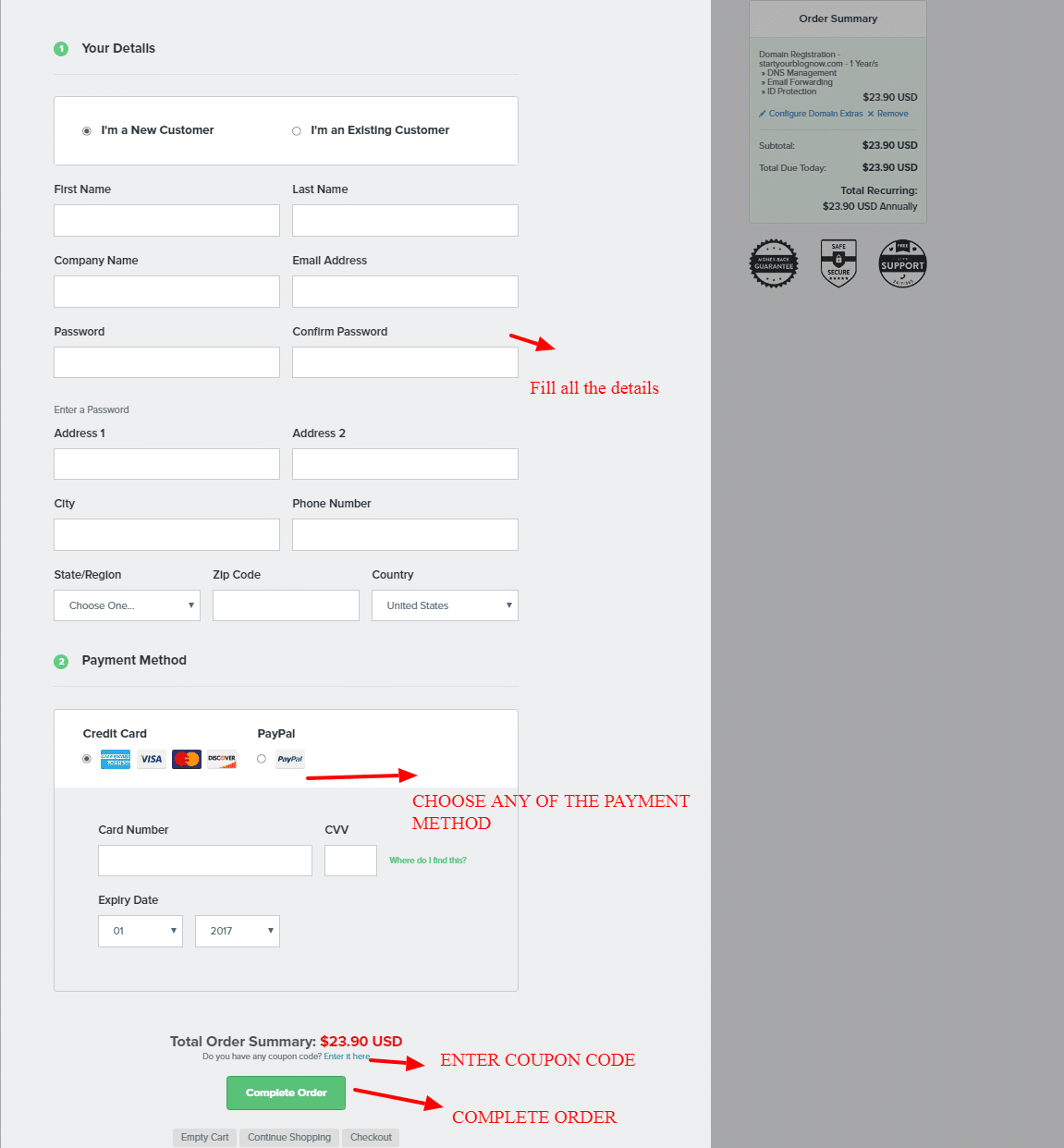 After completing the order, they will send client login username and password to your email address.
#3. Installing WordPress
Now you have your domain and hosting the next step is to install WordPress to your blog.
To install WordPress, you need to open Cpanel account.
To open Cpanel account
Visit FastComet.com – Client Login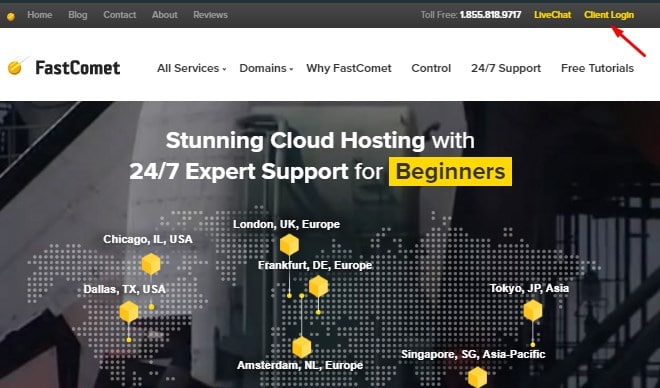 Go ahead and enter the details and login to your client area.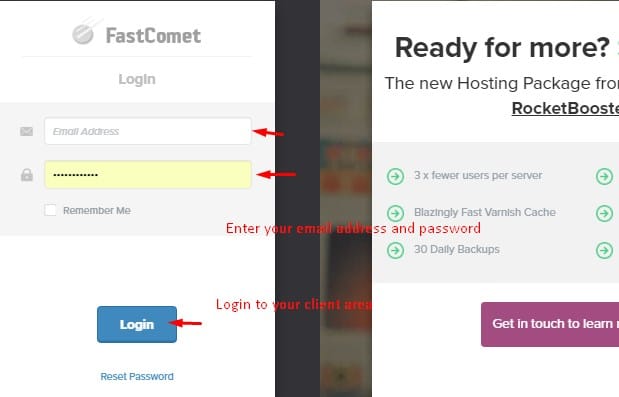 After entering into the client dashboard scroll down and click the Cpanel icon to open your Cpanel account.
Once you click the Cpanel icon, a new window will open which will take to the Cpanel account.
Scroll down and move on to your software section and click softaculous Apps Installer.
Click Software – Softaculous Apps Installer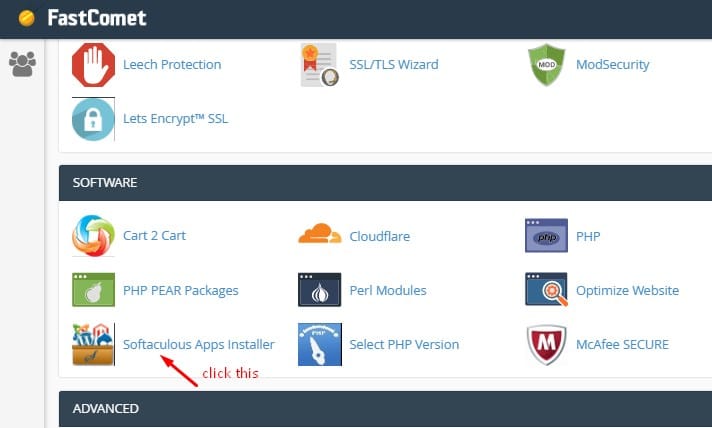 Click WordPress Icon and click Install Now to install WordPress CMS to your website.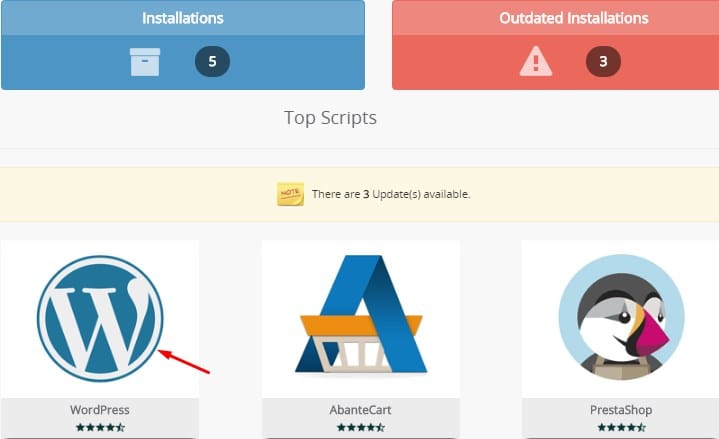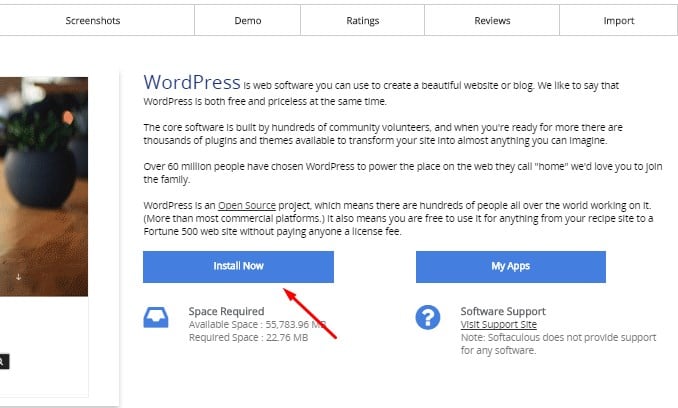 After clicking the Install Now button you will see the final screen to install WordPress on your blog. In the screen
Choose Protocol as http://
Choose Domain
In Directory – Leave it as empty
Enter site name and description
Enter Admin username and password (Use strong password)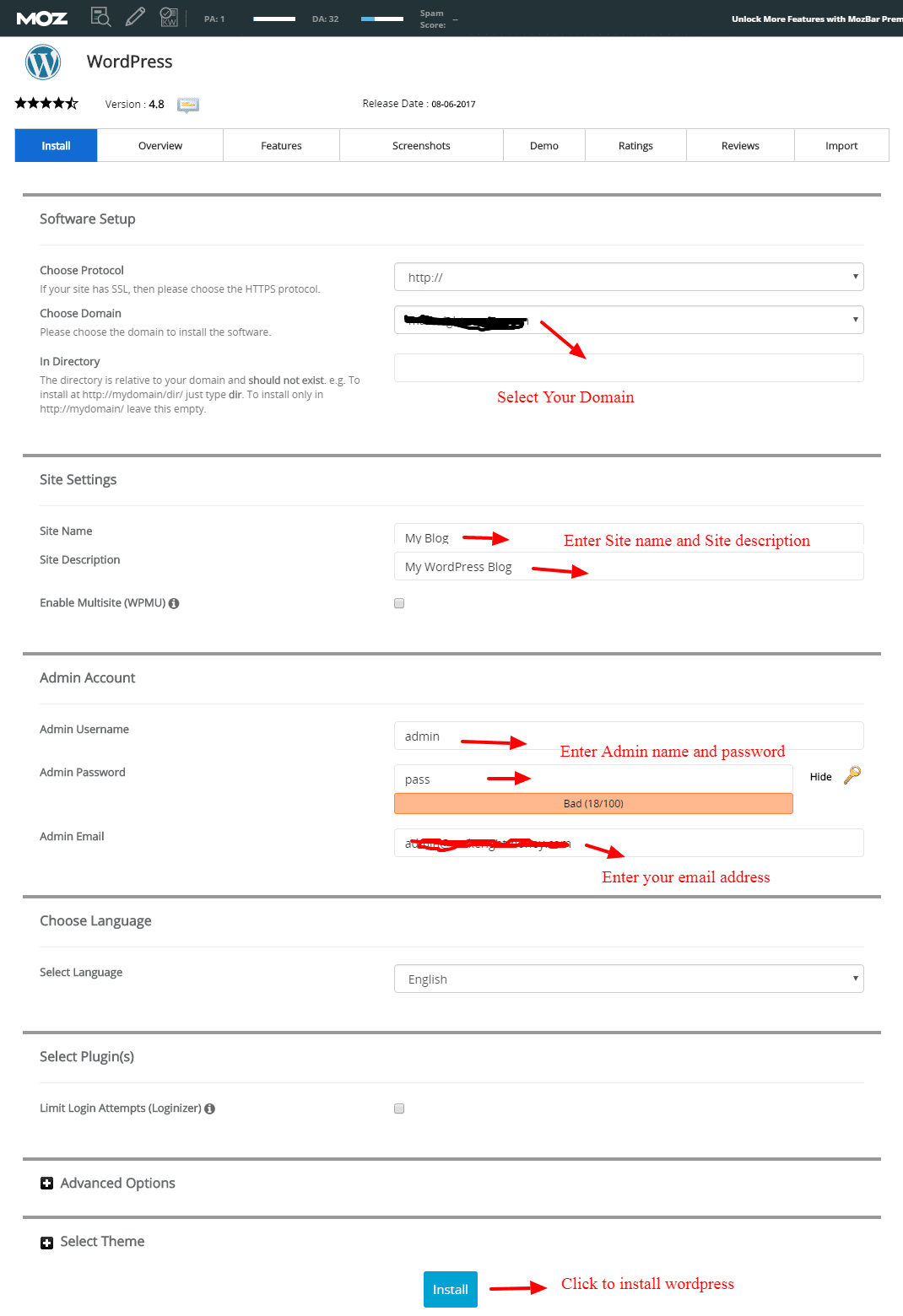 Now install WordPress to start your blog.
#4. Installing Wordpress Theme
Once you installed your WordPress into your blog. Now you need a best WordPress theme to your blog.
Although there are free themes available I always prefer to use premium WordPress themes from the best WordPress themes providers.
The reason to use premium themes are:
Responsive
SEO optimized
Frequent update
Security
Support
Quality
Only in premium themes, you will get these options. To buy themes, I vouch for MyThemeShop theme providing website.
To buy theme
Go To MyThemeShop.com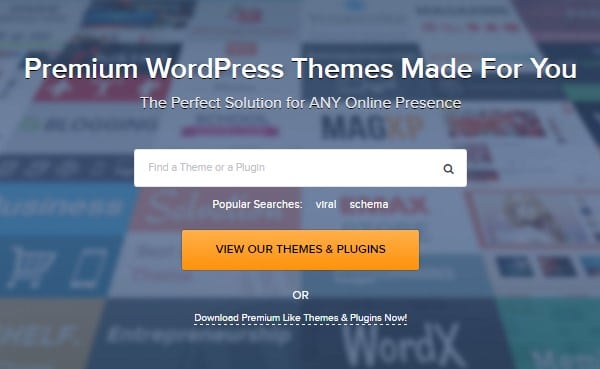 Choose any of the themes and purchase it. To select the best theme read MyThemeShop review and choose any theme from my guide.
After Purchasing theme from MyThemeShop, They will send you the .zip file containing theme file.
To install the theme go to your web browser and type website address in the search bar and at the end type /wp-admin and click enter.
Ex. http://yourdomain.com/wp-admin and click enter.
Enter your admin username or email address and password which you created during wordpress installation.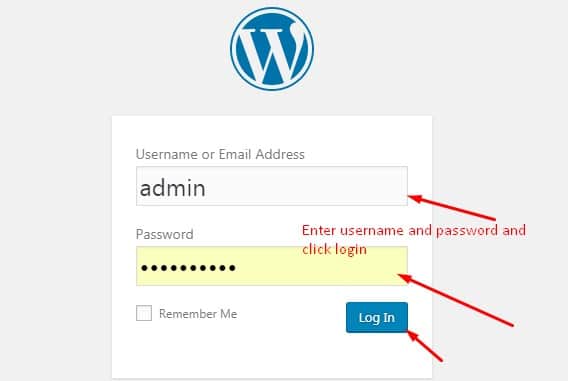 After logging in to your website admin panel in the dashboard, it will show you so many things like posts, media, pages, etc.
Go ahead and click Appearance – Themes – ADD NEW Button at the top.
Afer purchasing the wordpress theme, you would have received the theme file to your email address if not?
The theme will be in your premium user account download that .zip file on your pc or laptop.
To install wordpress theme click Upload Theme and select the .zip file and click Install Now.
Now, wait for sometimes to let the WordPress to install the theme on your website. After some seconds the theme will be installed on your blog.
Reload your website now and see the beautiful website of yours live on the internet.
Believe it now you created your blog on WordPress by yourself very easily by just following my guide.
Also you can buy from this famous themes shops
#5. Publishing Articles
Before writing, blog posts learn how to create engaging contents.
Tips to create engaging content:
Write blog post informative, relevant and entertaining
Always write your blog post more than 1890 words
Write unique content without grammar mistakes
Add images and videos to your content
Make your content SEO friendly to bring your article on top search results
Write a catchy headline and description to attract visitors to click on your post.
If you don't have any idea of what to write about? Don't worry because there are a lot of blogging tools available on the internet right now.
For every problem, there will be a unique solution likewise if you don't know what to write and where to start?
Visit Hubspot Blog Topic Generator and enter 3 nouns relevant to the same topic like what I did. I type weight loss, burn fat, six packs as my blog topic and clicked Give Me Blog Topics.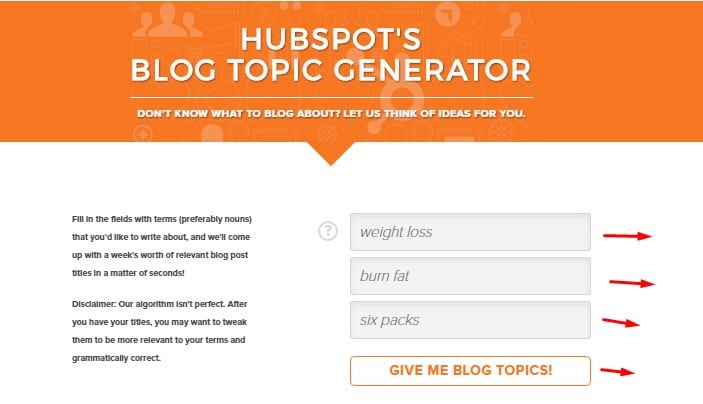 On the next screen, it showed me some excellent blog topics to write for my blog post.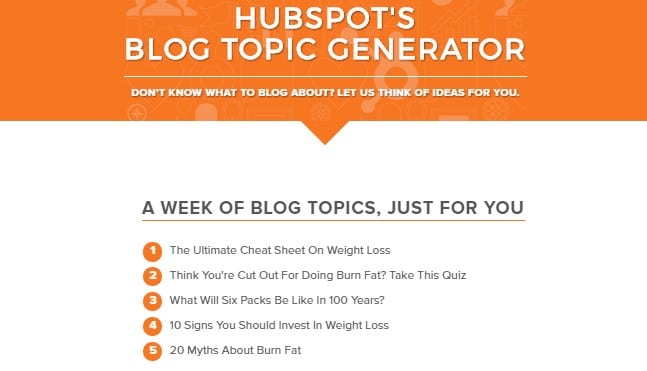 You can write blog posts on these topics and bring visitors to your WordPress blog.
How to create a post on WordPress?
To publish the article on your newly created WordPress blog:
Login to your WordPress website with your admin username and password.
Go ahead to Dashboard – + New – Post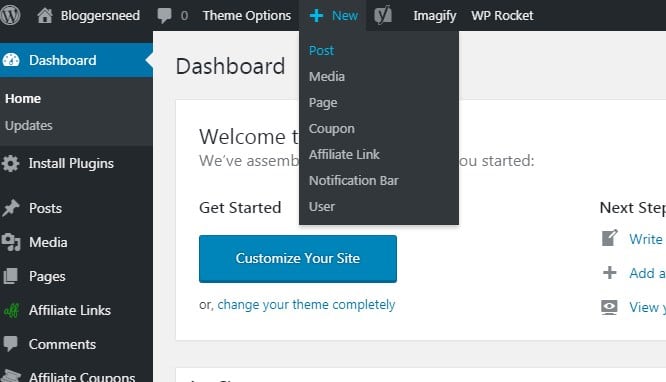 Now pick any one of the topics you got via Hubspot blog topic generator.
Put the topic name in the title area and write contents inside the text box to add more value to your article follow my tips that I mentioned above and once you finish writing click Publish.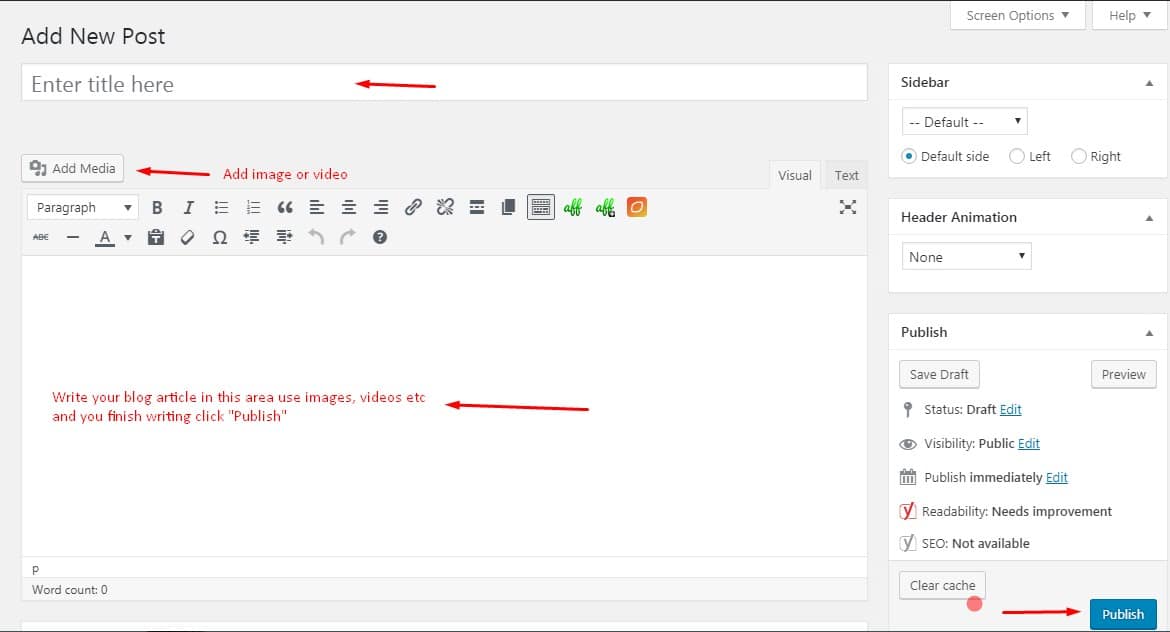 Hooray! Now you have posted an article on your blog and started your WordPress blog.
Must Use WordPress Plugins
Installing best WordPress plugins are mandatory for starting your website.
Without plugins, your blog will look a white board and incomplete. To finish your WordPress, you must use WordPress plugins.
The important WordPress plugins to start a blog
Yoast SEO – For doing SEO for your blog
Imagify – For compressing images to reduce image size
Wordfence Security – To protect your website from hackers.
Contact Forms 7 – To visitors for contacting you.
Sassy Social Share – Enables users to share your content on all social media's.
Tablepress – To create beautiful tables, comparison box, etc
WP rocket – No #1 best cache plugin to speed up WordPress blogs.
WP Review Pro – The Best plugin for writing product reviews to show stars on the search engine.
Mango Buttons – To create colorful buttons inside the article.
Table Of Contents Plus – To show the table of contents on the top of the post like Wikipedia.
Thirsty Affiliates – Use this plugin to create affiliate links.
#6. Making Money From Blog
Now you want to make money from your blog after starting your WordPress blog.
Before going into this topic let me give some advice for my wonderful readers. You are reading this whole article because you trust me.
So I deserve to give you some advice. Won't I?
Blogging is one of the best ways to make money online, but earning overnight or in a week after starting a WordPress blog is a difficult job for beginners.
It would take some time, All you need is hard work, passion, commitment, and consistency.
Once you start to blog with the passion, I am sure within some months you will start to earn from your blog and will turn as a successful entrepreneur within in year.
It's my personal advice. Won't you take it?
Now coming to the point about making money from yourWordPress blog.
There are many ways to make money from your blog.
But the best ways are:
Affiliate marketing – Join the best affiliate marketing programs and promote the products on your blog.
AdSense – Apply Google AdSense and place ads on your blog.
Banners – Place other's website advertisement banners and earn money.
Paid Posts – Earn money by posting relevant webmasters' articles on your blog.
CPA – Earn through CPA programs.
Website Flipping – Sell your website and make money.
How To Start A Blog On WordPress: Wrapping It Up
Thank you for reading this whole guide on "How to start a blog WordPress and make money."
Now you know that starting a blog on WordPress is easy and only takes 6 steps.
Follow my exact guide and make a beautiful WordPress blog and start to earn money online and become a successful online businessman.