Here are the best genesis child themes for your blogs.
A good website design is the right choice to enhance your online business.
Your website design is the reason why people do business with you. So making it unique is our duty.
To be unique you need the best StudioPress Genesis themes for the smart WordPress design.
Using Genesis framework is the best decision for enhancing your business sense.
In this post, I am going to give the great information about the best Genesis child themes which will make your website gorgeous and professional look.
Every Genesis child themes will be installed together with your primary Genesis framework core.
And, choose any of the Genesis child themes from the list provided below and the Genesis framework will take care of your remaining work.
Best Genesis Child Themes
Every Studipress themes are good then why sorting it?
Of course, StudioPress got best Genesis themes and all are good I am not denying it.
But it is my duty to find and provide you the better Genesis framework themes which will make your website even more professional and good looking compared to other StudioPress themes.
All the StudioPress themes mentioned below are SEO optimized and mobile responsive like Themeisle.
Authority Pro Theme is the new launch for 2017 as it describes your knowledge and experience which is important for online business.
The look of the theme is designed to gain your visitors trust and it will grow your audience size. The main motto of this theme is the show your authority which is again highly needed for visitors to show you the website's authority.
Authority Pro Theme built with 4 widget options which are good for placing important articles or product which your customer doesn't want to miss out. The theme is mobile friendly, good looking overall this is another best genesis themes from Studiopress themes collections.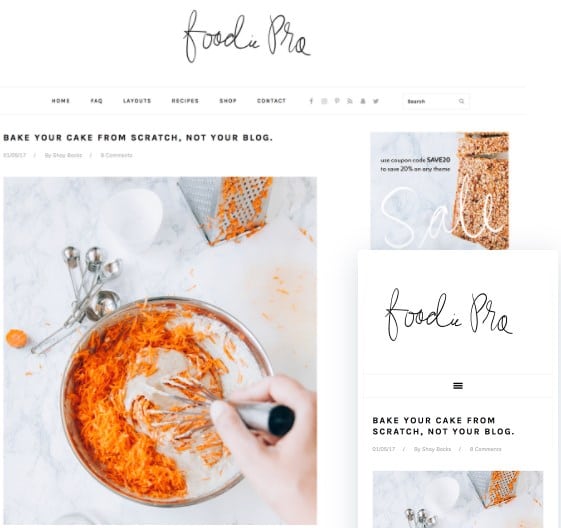 Foodie pro is the no #1 selling Genesis child theme till now, the reason is the theme is more flexible and responsive with a minimalist style.
The theme got plenty of color options and you have the freedom to change colors.
When viewing the theme the first thing which is attracted me is the simple and good looking design.
Though the design is simple the theme connects at the instant with me this is the reason why Genesis bought this third party theme.
The theme has got stunning space and several options to add your recipes article and wonderful Woo-Commerce Ready options to sell your food products.
If you're looking for the best food themes for the WordPress blog for sharing food recipes then fix Foodie pro theme in your mind or you will regret it later.
Foodie pro theme has 6 layout options and 5 site wide widget areas and 3 different homepage designs for best looking, also you can arrange this options that suits your brand.
If you want to use this theme for your food blog then use high-quality images on widgets, headers, footers, etc.
It's my humble request.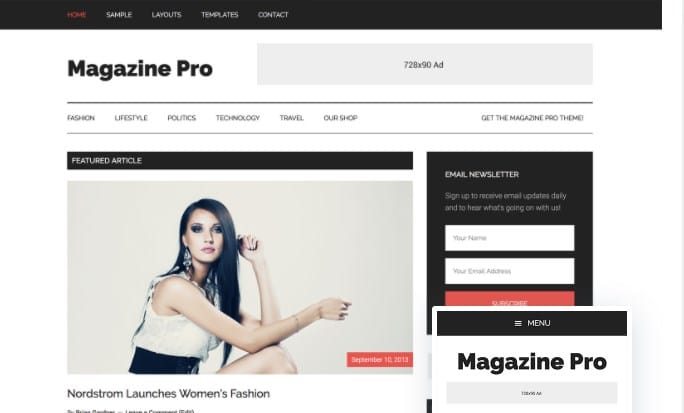 Magazine Pro theme is officially created by StudioPress team and it is one of the most popular Genesis framework themes.
If you are looking for a responsive WordPress theme for online magazines and multipurpose blogs like news sites, business sites, etc. Then this theme is the correct theme for you.
Magazine pro theme will give you sharp look with stunning design and header and footer design of this theme will turn your blog in to clean magazine blog.
The theme has 6 layouts with different sidebars, contents options, for example, you can keep 2 sidebar and contents from left to right or from right to left. Also, you can use full-width content for showing your article.
Additionally, the themes got 4 different templates and you can re-change the colors of your wish.
The theme is mobile responsive ready and it can be viewed on different mobile phones. The minimal look of this theme will give crystal clear look and you won't see cluttering and collapsing look.
Genesis Magazine pro theme is built with perfect SEO coding which will make your website to rank on the search engine as well.
I am more convinced with this type of theme with its appearance and functionality so this is the perfect theme for magazine WordPress blogs also you can use this theme for political blogs too.
Other than genesis themes MythemeShop has Magazine type theme with stunning look and features.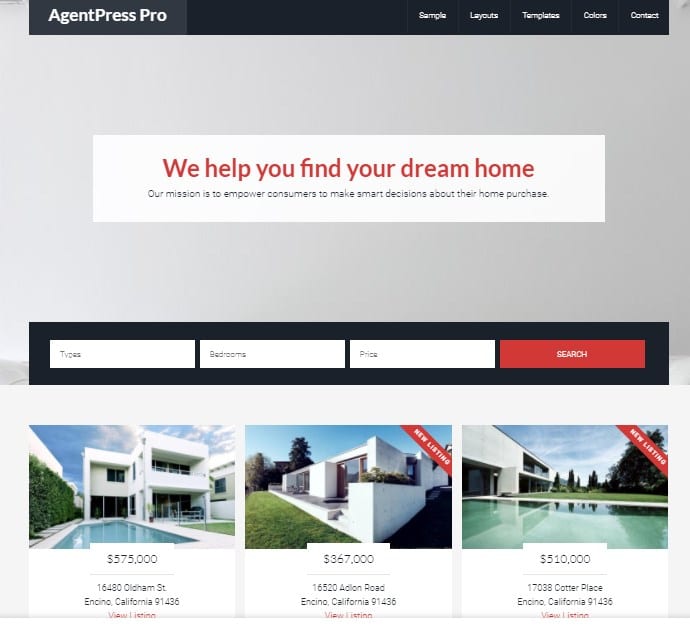 Real estate is one of the most profitable industries and there are more competitors are trying to sell the same land or building to make huge commissions.
If more than 100 real estate agents are targeting the same properties to sell then, how you are going to beat your competitors?
In order to beat your competitors, you should produce something unique to the customers and the right thing is Agentpress best Genesis theme a child theme from Genesis framework.
This theme is created for savvy real estate agents for showcasing their professional services who are running real estate blog for selling properties.
You can do better real estate business with this WordPress theme for more convenient Agentpress listing plugin will be useful for listing management system.
Agentpress has 6 layout design and 4 templates that can be arranged according to your companies wish and even you could show them user-friendly listing about the property details.
In the single listing, you can show the property details like:
Price
Address
Square feet size
No of bedrooms
No of bathrooms
Basement
Property Map
Property photos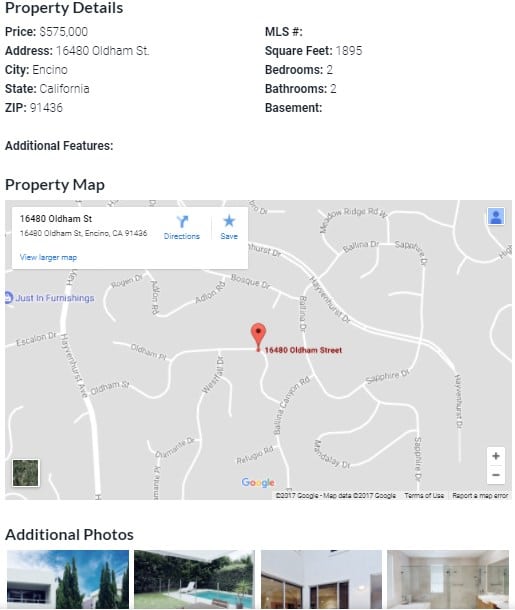 If you want to rise above other real estate competitors and achieve the results then use this best real estate WordPress theme.
Also read: Top Coupon Website theme
Outfitter pro theme is specially built for ecommerce websites with wooCommerce options.
The homepage of this theme shows the voguish look and got plethora options to display the products on the homepage.
With the clean and neat look Outfitter theme looks very royal and elite and product layouts are arranged properly to show every product clearly to show the product originality.
If your store is not good and product image is not clear visitors will judge it as a fake one and leave the website suddenly.
In order to gain your visitors trust you should have the website with high definition product images.
Outfitter theme makes every product to show as if it gains visitors trust at first sight and not letting them to judge the quality of the products.
The header contains 3 menu options like Add to cart, Find products, Shop section and the appearance is clean and simple.
The listing of the product also looks stylish showing product with front and back look attaching description and reviews about it.
Outfitter is one of the best ecommerce themes made for WordPress blogs.
This theme convinced me with its royal look and best features. So If you're opening an online store or ecommerce website then use Outfitter theme without making any other choice.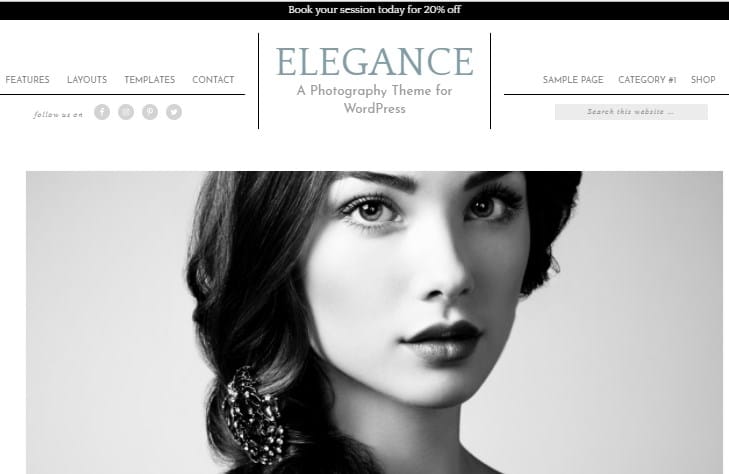 Elegance theme from Genesis theme shop is a quality WordPress theme for photography websites like what you get from Elegant Themes.
The theme gives elegance look featuring large photography images on the website, you can share photo gallery with your clients and grow your online business.
The features of the Elegance pro theme are rich and easily customizable and especially the photo gallery page is stately and super rich.
The biggest advantage of using this theme is you showcase your professional photos with beautiful effects without degrading its quality.
The WP Customizer allows to changing the footer, header, accent color, body text to customize the website design according to your needs.
Furthermore, Elegance Pro theme has 6 different layouts like showcasing portfolio, photo gallery page, shopping page, etc.
If you run a photography blog, designing blog, fashion blog then stop the search here and take this Elegance child theme to improve your business growth.
For me personally, the appearance of this theme is like old retro look combined with black and white flavor but you change the color and make even more fashionable.
Look, I'm explaining only the outline of Elegance theme I can't explain it simply. Check the demo and see what it does.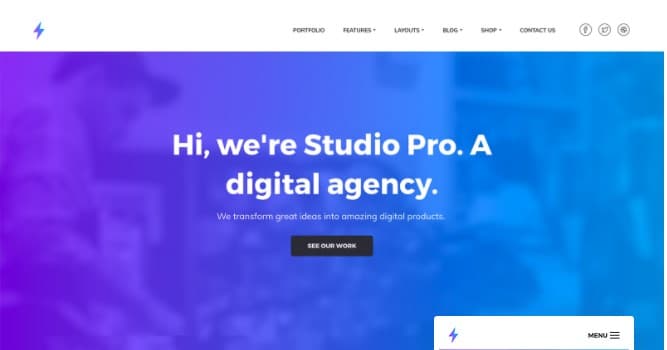 Studio Pro theme is the best agency WordPress theme for the digital agency companies.
If you run a digital agency company and want to show your company performance, clients, previous works, products, Portfolio section then Studio pro Genesis theme would work best for your business website.
I'm not saying it blindly indeed this theme is used by several agency companies and they voted it as the best agency theme for WordPress websites.
The Studio pro has 3 layouts and 4 different templates and the theme is created with the perfect plan for converting visitors into clients.
The footer and sidebar of this theme are huge than other best Genesis themes frameworks but it is good for agency websites.
Also, the theme has a good Homepage running video in the background which will count as the first best impression you can use your own videos.
If you ask me whether Studio Pro theme would be a good investment? Absolutely, this is the best agency theme for agencies and the theme has capabilities of converting 100% visitors into permanent clients.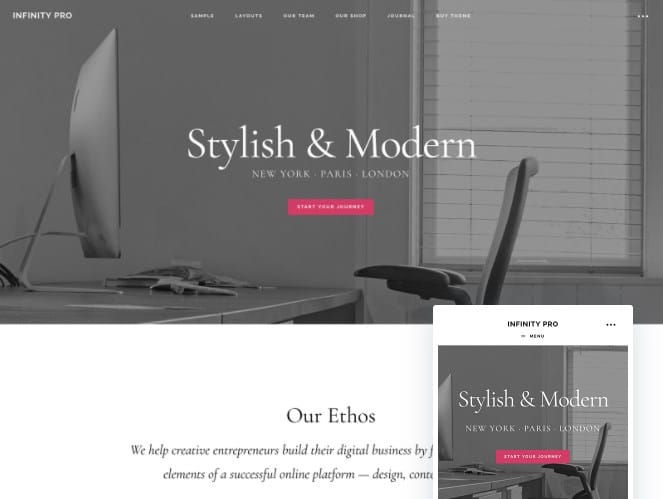 If you are in the digital world doing digital business then Infinity Pro from Genesis Framework is the right theme for your business.
It is one of the top Genesis child themes for 2019 made only for the digital business blogs and offers many customizations to grow your online business.
This theme shows its brand look with its elegant design and it will enhance your online presence of your website and theme is woo-commerce ready as well.
The features in Infinity Pro theme fully focus for business websites such as lead capture, landing pages.
Widget options from Infinity Pro useful are useful for various business purposes for collecting emails from visitors to grow your online business.
In short, I will say its features:
Infinity Pro theme has
Landing page – To show exclusive offers sales
Lead Page – To convert visitors into leads
Team Page – contains your team details.
This theme is only for WordPress business blog purpose and strictly not suitable for other blogs.
By paying one time you get unlimited support and updates for lifetime.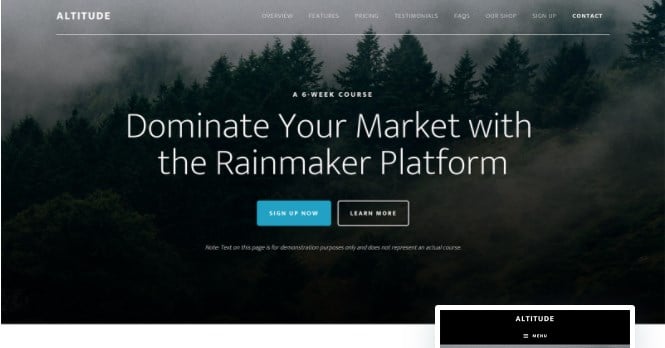 Do you love 3d effects and want to apply on your blog as well? Then Altitude pro theme is what your mind will ask for.
The altitude pro theme is made with parallax effects which show 3d effect while scrolling the mouse.
The goal of this theme is to bring your business on the top beating competitors with its genuine look.
By its classic look and parallax effect, it grabs the users attention and converts them into customers.
The parallax effect makes the visitors stay longer on the website, this reduces the bounce rate good for SEO and increase your website ranking on search results.
This Genesis child theme is also SEO optimized, mobile responsive and schema integrated.
Also, the theme has got beautiful buttons and gives you roll over effects, the floating header will move with you down scrolling down the page.
Not only the floating header option but also has various widgets options to use. Finally, the appearance of this theme entices everyone to use this theme for their website.
Especially for the websites, like for agencies, small business, photography websites this theme could bring more beautiful look.
Other Best Genesis Themes
The above themes are the top-selling Genesis themes from StudioPress spotted from all categories and works well for any kind of websites.
But here are the additional themes which are considered as good and used by famous bloggers and they even praised Genesis theme as one of the famous WordPress themes selling company.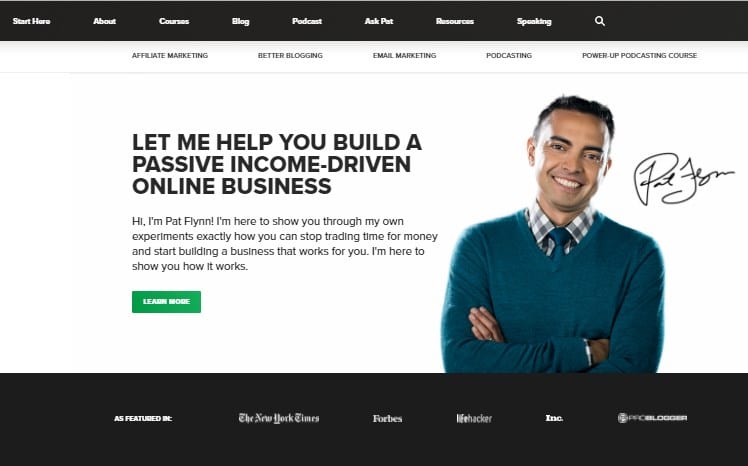 Pat Flynn is the well-recognized personality and successful American entrepreneur.
Every blogger would have known him and he is famous for showing his monthly earnings on his blog SmartPassiveIncome.com.
The blog makes more than million dollars per month and his blog uses Smart Passive Income Theme from StudioPress theme shop.
Pat even shouted that Genesis is one of his recommended blogging resources.
If you are running entrepreneur blog sharing your insights or blogger running a personal blog then use Smart Passive Income theme.
Best Genesis Child Themes: Wrapping It Up.
Finishing the list of best Genesis child themes.
I am sure that I gave you the best of bests.
You can use any of these best Genesis frameworks for your blog and it will surely improve your online presence.
Are you satisfied with this list?
Then comment your favorite best Genesis theme in the comment section. Or you need more themes then check all themes here.
But before leaving this site.
You are my loyal visitor.
I would like to give you the biggest offer you ever had.
WP Engine Deal
Use our Wp engine coupon code to get 3 months free Wp Engine hosting for your website and get all 35+ StudioPress themes and genesis framework for absolutely free. Check out my WP Engine review to know about their features and hosting plans.
It's Huge savings, Use all Genesis themes for unlimited websites with regular updates for lifetime.