Here is my unbiased iPage review.
Ipage hosting is the cheapest web hosting ever?
Also, is it a good hosting provider?
Do they provide the best hosting service with world-class support and advanced technology?
Let's discuss everything in this iPage hosting review and I will provide everything with detailed information.
Note: You will also get a free domain name of your choice by purchasing any hosting plan from them. (Best Deal ever!)
Visit Ipage.com & Get 75% Off Now
What is iPage Web Hosting?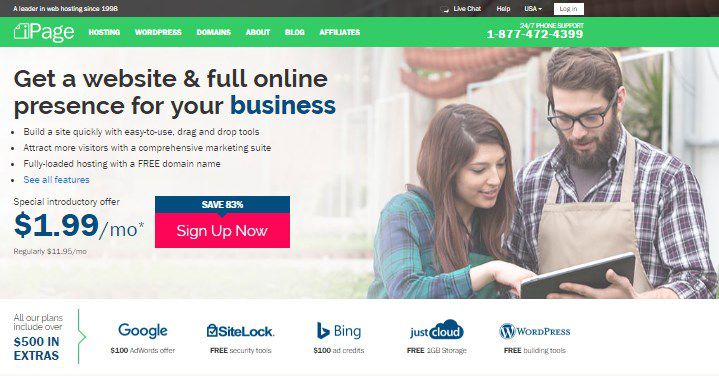 Ipage is the hosting company founded by Thomas Gorny in the year 1998. It is one of the few hosting companies launched before the 20th century. Since it was started, it is known for providing the best cheap hosting service which is hosting over 2 million domains right now.
It was not famous until 2009 when it was rebranded. iPage is now a part of Endurance International Group (EIG). Well, if you are not aware of EIG, let me tell you. This is the parent company of many other hosting providers too like BlueHost, BigRock, Reseller Club and a lot more.
Since its establishment, it has been considered as Linux Specialist Hosting Provider and the only web hosting which allows you to edit php.ini files.
This feature is not usually available with the majority of Web Hosting. Along with Cheap Pricing, it offers 99.94% Perfect uptime. When you purchase any plan from iPage, it provides many freebies, and it attracts many clients. So here we will discuss our one-year research about the company.
iPage Review: Pros & Cons with Complaints
1. iPage Hosting Package
I will start this Ipage Review from the hosting package. From the Day of Its Launch, it is known for its budget-friendly plans if you are looking for long-term hosting. Though the prices will be high while you are at Renew, it's still justified when you see the features they are offering.
iPage is also offering a free domain with each purchase. If we look at the Basic Web plan, it starts from $1.99 with a 50 GB Disk space limit while everything else is unlimited. The limitation here is you can host only 1 domain and one email ID. Still, this package allows you to add unlimited Subdomains and Parked domains.
Though it offers unlimited scalable bandwidth, you can see, it observes the Bandwidth usage. Though it provides unlimited Bandwidth, it can handle real-time up to 1000 each time. If you are planning for a website with lots of resources, it will be better to opt for a VPS Hosting.
2. Full Edge Business Support
With just $1.9 per month, ipage offers almost everything you need to set up a professional business site. The best part of their facility is their dedication to marketing. Along with free hosting, this also offers vouchers for Both Bing and Google Ads.
The hosting comes pre-installed with a Powerful Analytics Tool to analyze your traffic and performance. While I was checking their cPanel, we got more exciting stuff too. It offers free installation of the Online Store, AgoraCart, with easy integration with PayPal. WordPress is available for install too, but there are plenty of Themes and Templates. It also offers a Free Onsite site Builder with Mobile Optimization which works great too.
3. Uptime and DDoS Protection
When you are setting up an online business, uptime plays a significant role in it. Uptimes play a major role while generating successful Conversion online.
Although you may have the best quality content, it will be of no use if clients will be unable to visit your regularly. Still, if you see that any random web hosting company is assuring 100% uptime then it, of course, is a Tooth Fairy Story. So it is essential to choose a hosting Provider with a versatile uptime record and backed by technical experts to get the server up again in case it's down.
Here is the thing you can notice, despite the fact it is cheaper from the significant hosting provider. It still gives a very good uptime much similar to them. Hence, iPage will never negotiate when it comes to quality service.
4. Added Security
iPage hosting provides you with SiteLock Security along with Hosting Service. Recently SiteLock and they partnered for a study, which says that 14% of all sites hosted are infected with malware. SiteLock Security Suite scans your Folders in a Regular Interval, for Malware and Suspicious Files like Phishing Scripts, Shells, Listeners Etc.
Hackers mostly try to attack sites which runtime on Open-Source CMS as once they have outdated plugins they are vulnerable. Most of the time we have seen WordPress Sites are being compromised, and messed up. If this happens, you can talk to the Technical Support Team any time of the day, and they will take care of it. Wonder what leads to this? Just don't ignore if you have outdated plugins or Core files.
5. Customer Support
Here too images got you covered. In case you ran into any trouble which is unlikely to happen 24/7 Support Team will sort it out when we experimented with them regarding many issues which were planted. They were able to fix them in a short time frame, and 1 out of 10 was complicated.
The Technical Assistant guy over chat advised us to write a mail, and they solved it too. The issues we planted were based on SSL Misconfig, instability and Error on WordPress and one related to Mail() function.
6. Server o/s Speed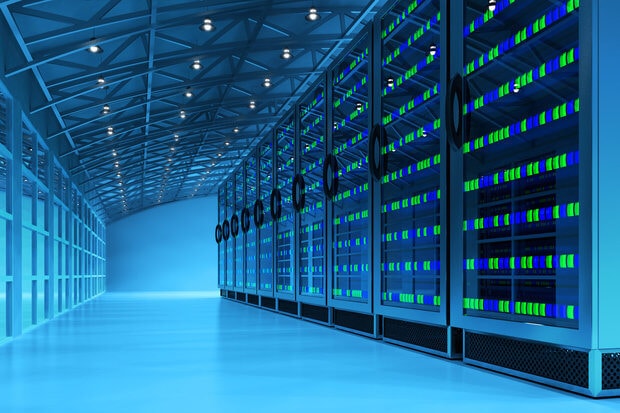 The speed of the server also matters a lot when it comes to running a successful Online Business. The Speed of Server plays a crucial role when it comes to consumer satisfaction. This factor directly affects the ranking of the site in Google and loading time.
You may be not aware of this, but Google considers the Speed of the site for Ranking. If a blog is slow, it will have a Negative SEO effect, and it will lose the ranking of Google. It will result in the disappearance of the site from Google Search results.
The sites with high load time are often ranked lower than the ones with little load time. As per a recent study by Alexa, it shows that sites which take more than 2 seconds to load often lose their customers to their competitors.
7. VDeck Control Panel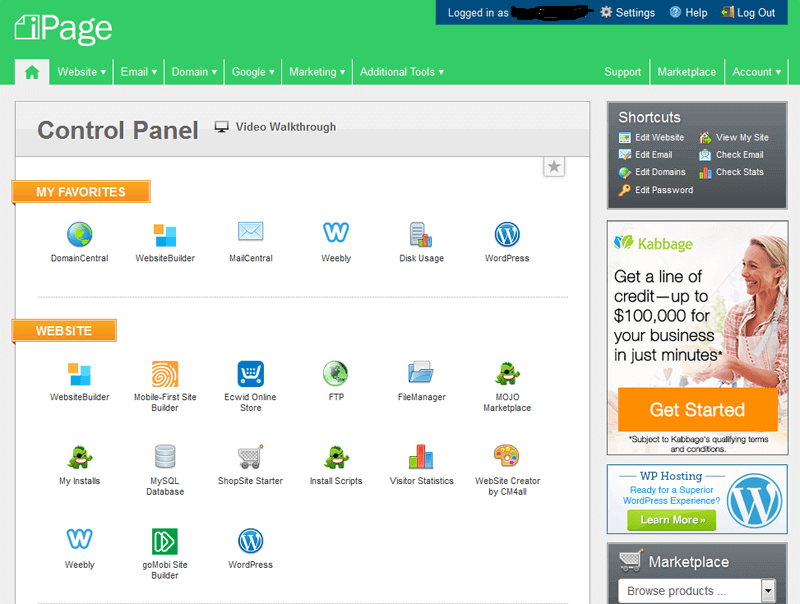 iPage provides a custom version of Control Panel with its hosting service. It comes with a customized version of FTP Management Panel which will allow you to control all Ftp-related Settings and Control users too.
The File Manager is even very different from other regular cPanel. It comes with a straightforward and efficient interface, easy to control and to take Actions is also easy. There will be an icon for JustCloud which is free for all iPage users. Though it is an excellent substitute to Dropbox, you will have only 1 GB of Cloud Storage. Mojo market and One-click installations are other options available.
The best thing about this Control Panel is its Visitors Statistics, which is as good as Google Analytics when it comes to Data Analytic.
iPage Hosting Drawbacks
Nothing in this world is perfect and so the iPage's hosting, though it has many more pros which we did not mention. Let us discuss the few cons it got
1. Higher Renewal Price
Although it is cheap when you buy the Hosting for the first time, still, it may cost you much more when you try to renew. If you get a Hosting package for $1.99 per month, while Renewal it will cost $7.9 per month, which is still reasonable. Ipage offers a 30-day money-back Guarantee for all hosting Services and also uses green sources of energy.
2. UpSells
When you try to buy a hosting package, they will offer you a lot of upsells. These kinds of upsells are mainly based on SLLs, Back and Restore Tools and even some Malware Security.
Overall,
When we compare both Ipage pros and cons, it is quite visible that it is much more advantageous to prefer it. Of course, they offer services for all business levels, whether small, local or big. Here we did not mention, but iPage even offers free migration and just in case you are cancelling your subscription.
You can keep the domain for a charge of $15 toll-free. The free toll-free number service for the business owner is a crazy idea, but they offer it to. In our research for one year, we have never disappointed, so you should give a try or just take a No questions asked Refund in 30 days.
Other Features
They provide services like shared hosting, WordPress hosting, dedicated hosting, VPS hosting.
Ipage also is in the list of the best WordPress hosting providers providing WordPress hosting plans at affordable prices.
The shared hosting plan is the popular plan which enables users to host unlimited domains including unlimited disk storage.
Vdeck control panel to manage your hosted domains.
 Offers hosting plans at lowest costs that are good for small business owners to host their websites.
Compared to some popular web hosts like WP Engine, Bluehost, A2 Hosting, Ipage is cheapest and best among all.
They have powerful website builders to build websites even the person who doesn't know to code can build websites from their website builders.
With the site builder, you can design WordPress blogs, online stores with drag and drop method.
They have the best themes and templates to build your websites.
Website backup software to protect your website information always.
Ipage runs UPS power backup and diesel power backup to run your website always even during the power outage.
 Providing site security tools to protect your website from malware and viruses
The Sitelock free security tool will scan your website 24/7 and protect your websites from brutal attacks.
Including web hosting and domain registering services, they also provide marketing services for your websites.
SEO services for bringing your website to the 1st page of Google to bring targeted visitors to your business.
PPC advertisements to advertise your website on the top, footer, side of the search engines like Google.
Have a perfect and mobile-friendly website created by professional web designers.
Best 24/7 customer support to be with you at any time.
Step-by-step tutorials to learn to do anything on Ipage.
30-day money-back guarantee to get back your amount.
Ipage Hosting Review
I showed you some of the best features, pros and cons from my experience with the above Ipage web hosting company.
Now it's the time to reveal about our testing. Before, beginning this article, they are also providing two additional services like domain registration and email marketing services.
But for this Ipage's hosting guide, I'll be saying only about their hosting services.
But in short I will say about their domain services, and they are one of the best domain registrars to sell domains.
They sell 318+ types of domain and the price varies according to the type you buy.
You can pre-register the domain name by paying early. If several customers are pre-registering a domain name then an action will be made to pick the winner. For others, the registration fees will be fully refunded.
Now I am continuing this guide.
1. Website Speed Test Results
To find the real value of any hosting provider, the first thing is to check the speed of a website hosted on that hosting provider.
For this guide.
I am taking one of my clients' websites hosted on their shared hosting servers.
I always value the privacy of my clients, so I am hiding the name of the website.
Now I am visiting Pingdom to check the website speed.
The server is tested from San Jose, California, US.
The result shows the website taking approximately 1.97 seconds to load and 71KB% faster than the tested websites.
48 is the requested site and page size is 483.3 kB which shows the quality of the Ipage hosting.
Ipage's Server Speed Test
Server speed test from different locations.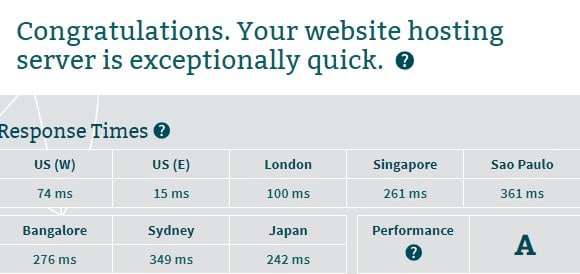 Why Speed Matters?
Google Loves Speed, When a user clicks a website to view, the website should appear fast within some seconds.
Unfortunately, the website having the highest loading time will suffer to lose visitors.
Therefore, the loading time has to be very fast to run your online business successfully.
With two data servers, Ipage runs with up-to-date and high-performance quality servers to make your site to perform at optimal levels.
Also, it contains redundant T3 connections to its server to provide more bandwidth for your site.
Like A2hosting server, Ipage also uses high-quality servers to load the site quickly.
Website Speed Score: 4.4/5
Check other's review at official website now
2. Ipage Hosting Uptime Results
Website Uptime is another critical factor for evaluating the quality of the hosting provider.
No matter how much you pay for hosting and wherever hosted.
Whether you are using a virtual server or dedicated server, that doesn't count.
The first question to be asked is how long your website stays online?
Using poor hosting will result in a lot of downtimes and due to this
It will hurt your online business:
Profitability
Search engine ranking
Customer satisfaction
Potential Investors
In order to avoid this, you should use hosting which guarantees 99.99% uptime.
Would Ipage provide good uptime?
For this question, I recorded uptime of the website for a period of one month time to clear your doubt in this guide!
Check the Uptime stats & Response time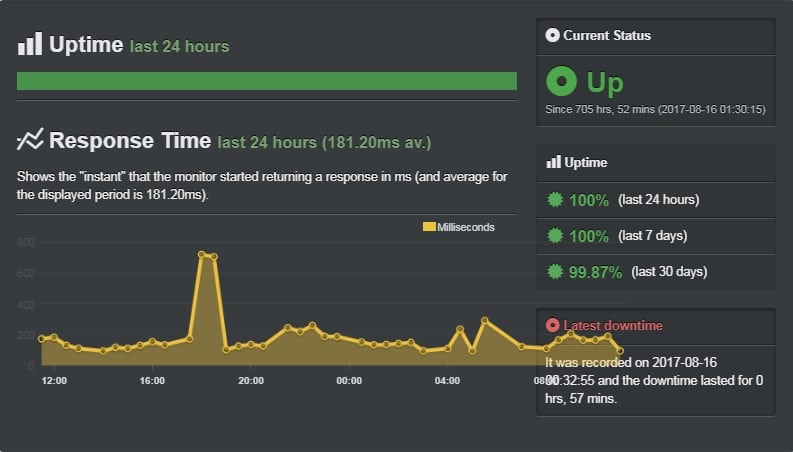 The record shows the website response time and the total uptime time is 705 hrs, 52 mins.
During the time, it had downtime of 0 hrs, 57 min.
So out of 705 hrs, 52 mins the website was down for 57 min.
Why 57 min of downtime?
Actually, the total downtime is only 22 min and the remaining 35 min was a planned downtime from Ipage due to hardware and firmware upgrades on their servers.
Finally, after checking the actual record the website had 22 min of downtime and 705 hrs, 52 min of uptime.
The uptime score is 99.87%, but, so we knew 35 min was a planned downtime, so uptime would be around 99.94%.
Uptime Score: 4.4/5
The above two test is more enough for checking Ipage performance.
3. Hardware/Software – Core Features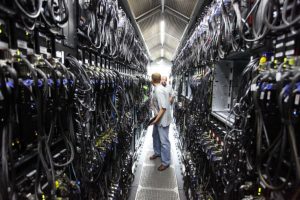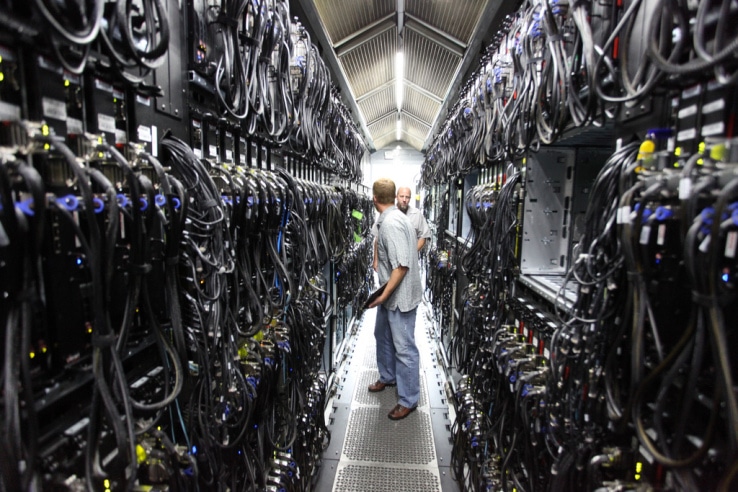 The Ipage server runs on 2 data locations located on AT&T's, Global Crossing and Cable & Wireless' OC48 / OC192 Global IP backbones.
These servers are designed with extensive public/private peering arrangements to maximize the performance for the internet users.
To maximize the security of these server locations, they are checked every 24 hours a day and staffed with on-site guards.
With Dual OC-48 Connections on servers, to provide more bandwidth for your site than expected.
Netapp Snapshot Daily Backups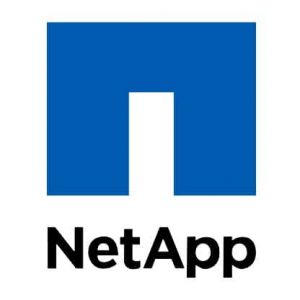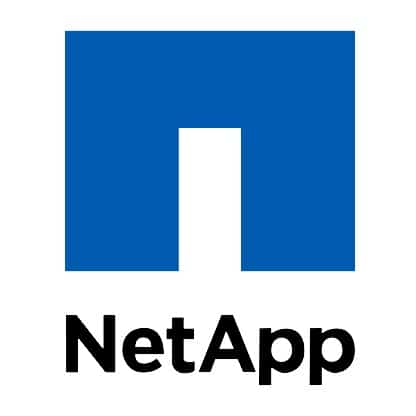 Ipage partnered with NetApp® Snapshot™ software to back up the servers on a daily basis to protect our data's.
Snapshot technology enables users to create backups in less than a second regardless of size or level of activity.
Diesel Backup Generator & UPS Power Backup
Ipage uses diesel and UPS power generating systems to generate power supply continuously even if the power system fails on the servers.
By using this world-class backup technology your website will always run no matter what happens, their system will handle the situations.
PERL Support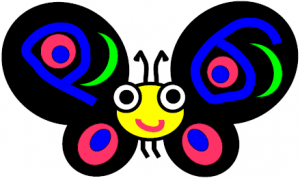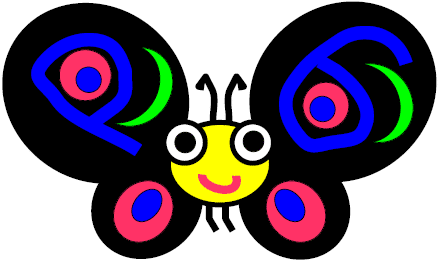 PERL is the most powerful programming language used to perform a variety of tasks.
We can use PERL for writing CGI scripts, and they included Perl on their servers to allow users to write unlimited scripting.
Unlimited Bandwidth & MySQL Databases
In Ipage the users will enjoy unlimited MySQL and bandwidth with no additional costs.
MySQL is mostly used because of its reliability and speed.
Unlimited Domains
Unlike other hosts, Ipage doesn't limit itself to hosting one domain per account.
Even for shared hosting starter plan, they allow hosting unlimited domain with unlimited bandwidth.
Everything for unlimited is one of the pros of using Ipage hosting service.
Free Domain
Another pro from Ipage is a free domain for one year which costs $14.99.
For all hosting plans, they are giving free domain for one year.
Powerful Website Builders
Through CM4all website builder you can create your beautiful website with powerful features.
Even the one who doesn't know to build website and code could build awesome websites with CM4all tool.
Also, you get 100 website templates and 9 creator pages for free.
Hardware/Software Score: 5/5
4. Customer Support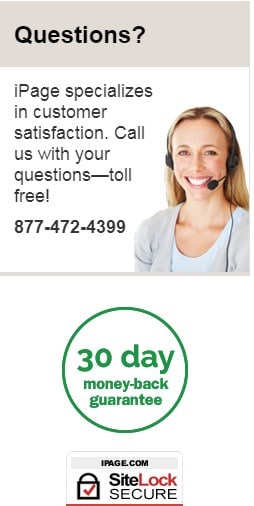 Well, they are having two options to contact the first via chat box and secondly is via telephonic call.
Normally Calls are answered within a minute and they are having experts to solve your problems.
But live chat room is the little bit slower it will take about 2-5 min for them to reach you.
This happens only for visitors but for clients, customer service is really fast.
Normally a client query will be resolved as soon possible by their expert crew members.
By considering everything from above features my rating for the customer support will be 4 out of 5.
Customer Support Score: 4/5
5. Ipage Hosting Plans & Price
I am going to talk less about the price structure.
Because everyone knows that Ipage is obviously the cheapest hosting service ever.
Comparing with top web hosting companies price structure
I am giving out the exact price of the Web hosting companies which their official website shows, believe me Ipage is the cheapest hosting ever.

Pro Tip – Use Ipage Coupon Codes and buy Essential plan for 36 months to get 75% discount and pay $1.99 monthly. You can buy web hosting account by credit card and Paypal account.
Pricing Score: 5/5
iPage Customers Reviews
Many of them chosen Ipage after reading this article and I am getting a lot of many emails from my clients thanking me for presenting this best web host to their business.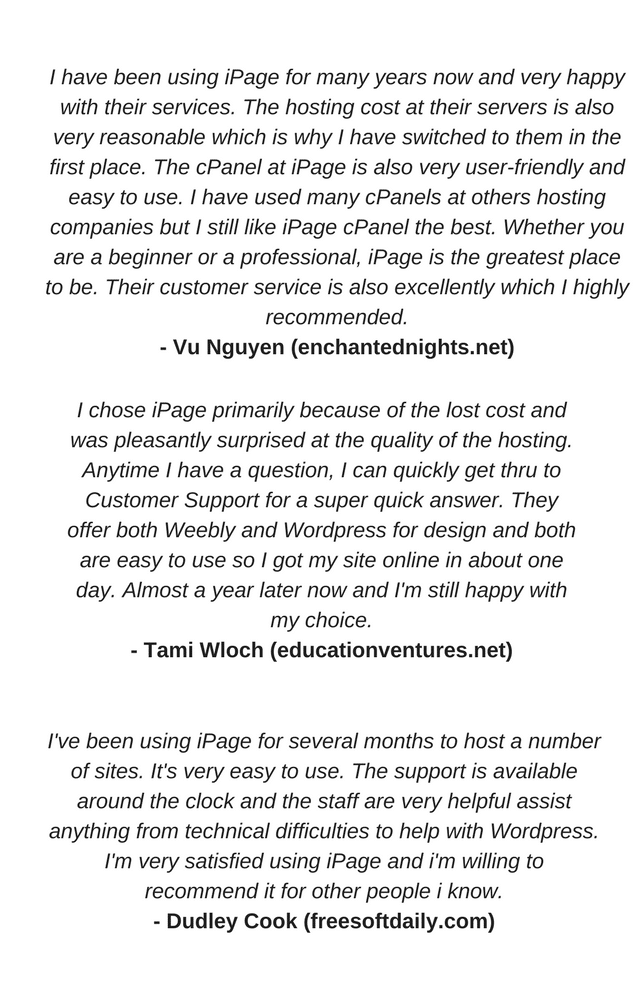 Let's see the live Ipage hosting review & opinion from the users who are already using it.
iPage Review: Conclusion.
Finishing this Ipage Review and it took me one year to research about Ipage web hosting to write this article and everything is based on my experience and research.
Now you know everything about them.
It's your turn now.
Apart from the slow live chat room, everything is perfect.
My personal advice for Ipage chat team is to reply everyone's questions as soon as possible.
If you respond late to visitors query they may close your website and move to check other hostings.
So improve that and Other than hosting plans if you ask for any cheap hosting suggestion FastComet hosting would be the answer from me to know more about check my detail guide in this Fastcomet review.
Ipage Hosting Review
Website Speed

Uptime

Hardware/Software – Core Features

Customer Support

Pricing