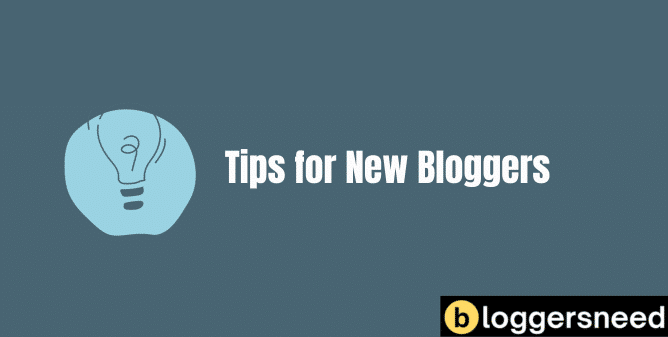 Writing a blog is like embarking on a journey. If you're new to the blogging world, you'll need some tips to steer you in the right direction.
In this article, we'll provide you with some helpful hints to get your blog off the ground. We'll discuss how to pick a niche you love, how to work with WordPress, tips on writing content, and more.
With these tips, you'll be able to build a successful blog and connect with other bloggers.
Table of Contents
Pick a Niche You Love
You should pick a niche that you love when you start a blog. Not only will this help you stay motivated, but it will also help you create powerful copy that's unique to you.
To make the process easier, try doing a brain dump. Think of topics related to your niche that you can write about, and make a list.
And there are some tough blogging niches that you should avoid, if you try to blog on those niches there will be an tough competition and you won't succeed in blogging.
So try to pick a niche you love and this will help you create a unique angle for your blog and give you plenty of ideas to write about.
Learn How to Work With WordPress
You'll need to learn how to work with WordPress, so you can easily customize your blog and create content.
Some of the key skills you'll need to learn are
How to install WordPress themes on Blog
How to connect with web hosting
These are an essential part of blogging.
Fortunately, there are many videos and blog that will teach you these things.
WordPress is a user-friendly content management system, and you can easily create a website. All of these plugins are designed to help you make the most of your blog.
Learning how to use WordPress will go a long way in ensuring that your blog is successful and reaches its potential.
Read Other Blogs
Staying current with other blogs can help you stay inspired and informed, so make sure to read them regularly.
You'll be able to get a sense of the content borders and buzzy angles that are resonating with your audience, and start to get a handle on industry trends.
Reading other blogs can also help to keep your content goal-driven, so that you can remain focused and intentional.
Additionally, it's a great way to learn from your peers and customers, as you can discover customer stories that can provide valuable insight into the minds of your readers.
Reading other blogs is a great way to ensure that you stay current and relevant.
Prepare a List of Topics to Write
Preparing a list of topics to write can help you stay organized and focused on your blogging goals.
Start by brainstorming relevant keywords and topics that are related to your niche, and keep a running list of ideas.
Additionally, you can use the list to plan your monetization strategy and create content for different social media platforms.
By preparing a list of topics, you can:
1) Track your progress
2) Stay organized
3) Plan content ahead of time
4) Monitor the success of each post
This is a great way to ensure you're creating content that's meaningful and relevant to your audience.
Write in Simple Tone
You can easily engage your readers by writing in a simple tone, and you'll find that using contractions and active voice helps to keep your content conversational.
When creating new content, focus on the needs of your target audience. Ask yourself, what essential tips will help them?
There will be users from some countries who know English a little bit, so writing content using simple words will help them to understand your content easily.
To ensure your writing is simple, try using AI writing tools to edit your work. They can help you refine your post to align with your target audience and make it easier to understand.
Writing in a simple tone is essential for creating content that's thought-provoking and engaging. With the right tools and techniques, you can craft content that speaks to your readers.
Don't Rush
Take your time as you craft your blog posts; don't rush! Crafting a high-performing blog post takes time and effort, but the rewards can be worthwhile.
Here are some essential tips for new bloggers that can help make sure your posts are of the highest quality:
Brainstorm high-performing post ideas.
Research recent data to back up your post.
Understand company growth goals when writing.
Look for additional tips to help improve your posts.
Learn SEO
As a new blogger, you'll want to learn the basics of SEO.
On-page SEO involves optimizing content for search engine crawlers.
Link-building is key for off-page SEO.
Both practices are essential for driving traffic to your blog and helping your posts rank higher in the search engine results.
On-Page SEO (optimizing content)
Improving your content's on-page SEO can help you get more readers and reach a wider audience. Here are four essential tips to consider:
Try to add important keywords on url, title, headings and inside the content.
Add images in your article.
Include Topical and semantic keywords in your article.
Update old content to ensure it's up-to-date.
Highlight important keywords with bold and italic words.
Always try to write content that has minimum 1000 words.
Using best grammar checkers can also help ensure that your content is up to par and free of errors.
Off-Page SEO (Link buidling)
Building quality backlinks through link building is one of the most important steps you can take to improve your blog's off-page SEO.
By including descriptive examples and a clear main point, you'll be able to leverage growth-centric content types that will help your blog stand out.
Here are a few essential tips to keep in mind when building backlinks for your blog:
First, find authoritative websites and blogs that are related to your topic.
Second, create content that's compelling and informative.
Third, use relevant anchor text that will increase the chances of people clicking on your links.
Fourth, reach out to other blogs for backlinks.
Following these tips will help you optimize your blog for link building and Off-page SEO.
Join Affiliate Program that pays minimum $20
If you're a new blogger, you should consider joining an affiliate program that pays at least $20 per sale.
If you make minimum 5 sales a month, it can be a great way to increase your income and it can cover your monthly expenses.
Here are some essential tips to consider when looking for the right program:
Look for best affiliate programs that offer clear and specific guidelines. Vague concepts in the program can leave you confused and frustrated.
Join the affiliate program which pays you through PayPal or Wire transfer.
Join the affiliate program which pays you bi-weekly or monthly.
Look for programs with added benefits. Many programs will offer bonuses and incentives to make it more worthwhile.
Blogging isn't Everything! Spend time with family & Friends
Being a blogger doesn't mean that you have to spend all your time writing and promoting your blog.
That's why it's important to take time to spend with your loved ones. It's essential for a successful and happy life.
Take some time off and enjoy the company of your family and friends. This will help you to relax and will also keep you inspired. You'll be able to come back to your blog with a fresh perspective and new ideas.
Workout Daily
Besides working on your blog, you should also make sure to exercise daily. Exercising regularly is important for both your mental and physical well-being.
Here are some tips to help make daily exercise a part of your routine:
Set realistic goals that you can easily accomplish.
Find physical activities you enjoy, such as cycling, running, or hiking.
Make exercise a priority and schedule it into your daily routine.
Monitor your progress and reward yourself for reaching your goals.
Taking time to exercise daily is essential to a healthy lifestyle. It can also provide you with the energy and focus needed to stay productive and motivated while blogging.
Conclusion
Taking the plunge into blogging can be daunting but with some tips and tricks, you're sure to be successful.
Don't forget to take care of yourself too; physical and mental health are just as important.
Coincidentally, taking care of yourself can help you stay focused and motivated, which in turn will help you create content that's engaging and informative.
So, take a deep breath and start blogging – you've got this!