Are you ready to take the leap into affiliate marketing? It's a great way to make some extra cash or even become your own boss. If you're like many and are overwhelmed by the idea of how to start, don't worry – it doesn't have to be daunting!
Affiliate marketing isn't gambling, it has rules and you should follow to get success. Affiliate marketing requires understanding of which offers to promote, how to create a landing page and how to draw traffic. The rewards can be immense and you can earn as much you can with dedication and consistency comes success.
So let's get started on our journey of learning about affiliate marketing – one step at a time!
What is affiliate marketing and how does it work?
Affiliate marketing is when an advertiser pays a commission to someone who promotes their product or service. It can be used in conjunction with many other forms of marketing, such as viral marketing, content marketing, influencer marketing, cost per click and email list building.
To get started with affiliate marketing, you must identify the right niche or products or services to promote and find ways to reach the right people. You must also build relationships with potential customers and stay up-to-date on trends in your industry.
Once these pieces are put together correctly, it can be a great way to generate passive income for yourself or your business.
How to Learn Affiliate Marketing?
If you want to learn about Affiliate Marketing, there are several ways to go about it.
Joining an Affiliate Marketing course is one great way to get started.
You can also join Affiliate Marketing forums for advice and tips from other professionals in the industry.
Finally, reading articles written by experts will help you to gain more insight into how the system works.
By Joining Affiliate Marketing Courses
Joining an affiliate marketing course is a great way to start learning the fundamentals and get up and running quickly. The benefits of enrolling in an online course include access to exclusive affiliate networks, exposure to sophisticated affiliate tools, hands-on experience with tracking techniques, and valuable personal experience from knowledgeable instructors.
Here are the top affiliate marketing course for beginners, you can join right now.
By joining the course you have the opportunity to join private Facebook groups and websites, where you can talk with other students and experienced affiliate marketers.
And also you'll be able to understand how different programs work, learn what techniques are most effective, and discover how to make money using various strategies. Additionally, you'll also gain insight into how to use your own personal experiences to your advantage when it comes to creating successful campaigns.
By taking an online course on affiliate marketing, you can quickly become an expert in this field and start making money right away!
By Joining Affiliate Marketing Forums
Gaining an insider's perspective on the affiliate marketing industry can be a great way to get ahead. Joining affiliate marketing forums is a fantastic way to do that.
By connecting with other experienced marketers, you can learn invaluable networking tips, gain insight into effective affiliate strategies, and uncover valuable marketing tips.
Plus, you'll be able to ask questions about landing page optimization, content creation, and much more.
Affiliate forums are also great for developing relationships with other affiliate marketers in the same field as you – something that can open doors in the future.
Joining an affiliate forum is a great way to stay up-to-date on the latest trends and news in the industry. This way, you can keep your business thriving.
By Reading Articles
There are lots of website out there on the internet that will publish tricks and tips about affiliate marketing, you can subscribe to their emails and follow their social profiles to receive up to date information about affiliate industry.
You'll also learn how to start with the basics of affiliate marketing and find new ideas and tactics that can help you optimize your campaigns. These articles written by affiliate marketing experts provide valuable insights, offering information on best practices for running successful campaigns and sharing experiences to help others succeed.
So, if you want to stay ahead of the game, make sure to keep up with the latest articles on affiliate marketing.
How to Promote Affiliate Products
Promoting affiliate products can be done in two ways: via organic traffic and via paid traffic.
Organic traffic involves growing an audience of people who are likely to buy the product or service you're promoting.
Paid traffic involves buying ads on platforms such as Google Ads, Facebook Ads, or Bing Ads to get more people interested in the product or service.
Both methods will require some level of effort and planning but can be very effective when done right.
Via Organic Traffic
Maximizing your organic traffic is essential for successful affiliate marketing, so let's get started! Organic traffic refers to the visitors that come to your website through unpaid search engine results.
To get organic traffic to your website, your should be optimized using SEO techniques like on-page and off-page SEO.
To make sure you're getting the most out of this type of traffic, it's important to keep track of analytics and look for ways to improve. You can sign up and use tracking analytics tools such as Google Analytics to monitor your website performance and identify areas where you can optimize content and design elements for better search engine visibility.
Additionally, you should consider creating email campaigns or leveraging social media channels like Facebook or Twitter in order to direct more organic traffic towards your website.
Content creation is also key when it comes to optimizing organic reach– create helpful blog posts like review, comparison, information articles related to topics within your niche that will draw people in and encourage them to explore further on your site.
By taking all these steps, you'll be able to build a stronger base of potential customers who are interested in what you have to offer as an affiliate marketer.
Via Paid Traffic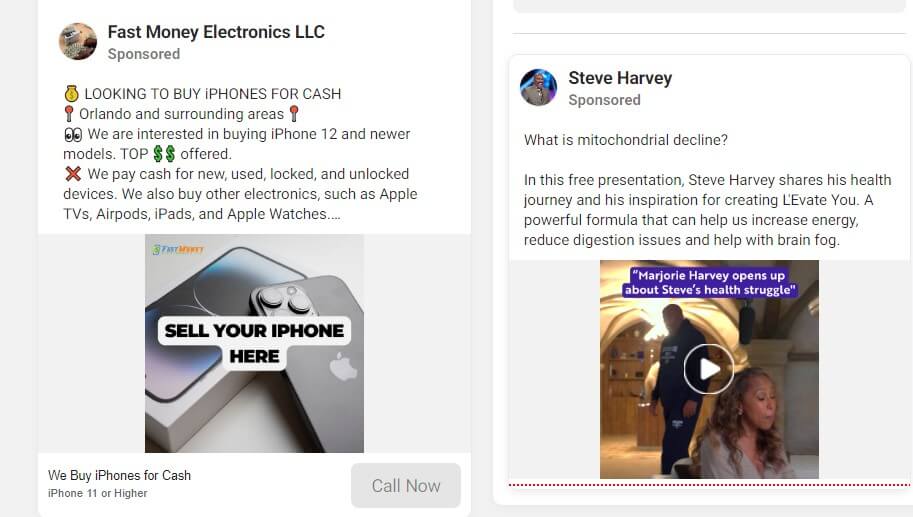 Boosting your website's visibility with paid traffic can be a great way to get more visitors to your site quickly. According to research, in 2020 companies were spending an average of $41 per lead acquired via paid advertising. Knowing the right strategies and allocating the right budget for your campaigns is key in order to maximize results without overspending.
Here are the best websites to buy paid traffic to promote affiliate products in Health, Wealth and Tech category.
I personally use Udimi to promote make money online niches and use Revcontent to promote health offers.
| Traffic Tracking | Budgeting Strategies | Cost Optimization |
| --- | --- | --- |
| Affiliate networks | Advertising tactics | ROI tracking |
When it comes to learning about affiliate marketing via paid traffic, it is important to consider a few key elements.
First, you need to track and measure the performance of your campaigns using different metrics such as CTR (click-through rate), CPA (cost per acquisition) or CPC (cost per click). This will help you understand which channels are providing better results and what needs improvement.
Second, you need to devise effective budgeting strategies that allow you to allocate funds for different campaigns based on their respective performance.
Finally, cost optimization techniques such as tweaking bids and targeting settings can help you lower costs while still achieving desired results.
Additionally, joining affiliate networks like ShareASale or CJ Affiliate can provide access to hundreds of advertisers who are looking for publishers like yourself.
I personally use ShareAsale, Maxbounty and Clickbank, they have top offers to promote and they pay weekly, bi-weekly and monthly without any delay.
Furthermore, understanding different types of online advertising tactics such as PPC (pay-per-click) or social media ads can be highly beneficial when it comes time for running promotional campaigns on various platforms like Google Ads or Facebook Ads.
If you want to promote Affiliate offers using Facebook ads, you should join Commission Hero.
Finally, tracking ROI is essential in order to identify which ad placements are yielding profitable returns versus those that may not be worth investing in further down the line.
Step 1: Choose a Offer to Promote
If you're interested in learning about affiliate marketing, the first step is to choose an offer to promote.
To do this, consider joining both affiliate marketing networks and in-house affiliate programs. This way, you can compare offers from different sources and make sure you're getting the best deal for your efforts.
With a bit of research and some time dedicated to finding the right offer, you'll be well on your way to becoming an effective affiliate marketer!
Join Affiliate Marketing Networks
You may be wondering how to learn about affiliate marketing, and two great places to start are Clickbank and Maxbounty.
Both of these networks offer you the opportunity to become an affiliate and promote products from various vendors.
You can earn commission up to 80% on each sale you generate, so it's a great way to monetize your website or blog!
Clickbank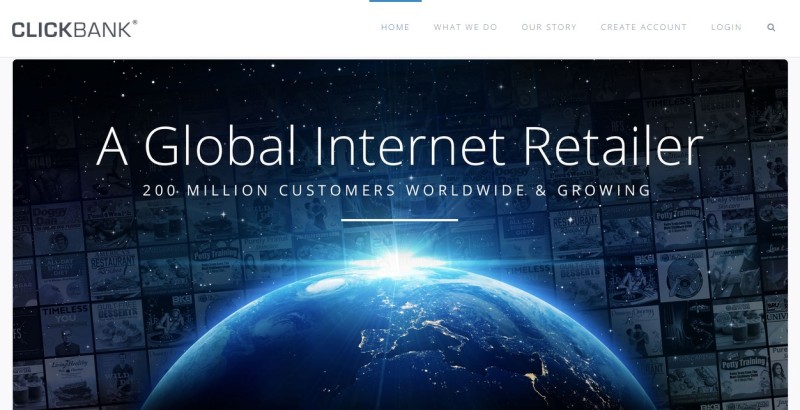 Clickbank is a great way to get started in affiliate marketing, with lots of opportunities for success.
With Clickbank, you can promote offers on health, wealth, and relationship category with commission payouts.
They pay via check and wire transfer, you can join Clickbank and get accepted in 24 – 48 hours. But if you are from North Korea, Bangladesh, and Nigeria, sorry you are allowed to join.
When it comes to earning potential in affiliate marketing, Clickbank offers some of the highest returns available.
Payment: Check, Wire Transfer, Direct Deposit, Payoneer.
Commission Range: 40% – 80%
Payment Frequency: Weekly and Every two weeks
Official Website: Clickbank.com
Maxbounty
Maxbounty is a great way to maximize your earnings potential with affiliate marketing, offering some of the highest returns available.
As one of the premier affiliate networks, Maxbounty provides gaming, Surveys, Health and Beauty products, Finance, Relationship, Dating offers to promote.
With their helpful resources and extensive network of publishers and advertisers, you can easily set up your own affiliate marketing business and start earning money quickly.
If you're looking for an effective way to generate passive income from home, Maxbounty is definitely worth considering.
Payment: Check, Wire Transfer, Direct Deposit, Payoneer.
Commission Range: 2% – 80%
Payment Frequency: Weekly and Every two weeks
Official Website: Maxbounty.com
Join In-House Affiliate
Joining an in-house affiliate program can be a slippery slope, some are very genuine and some are scams and they don't pay you after generating sales, so make sure you know where you're headed before taking the plunge! The first step is to research the company and see if they have a successful track record for managing its affiliates.
You should also look at which affiliate strategies they use, such as whether they offer performance-based commissions or provide access to helpful affiliate tools. Additionally, it's important to understand how their affiliate networks are set up and what metrics they track for success.
Once you have all the information necessary to make an informed decision, you'll be better equipped to decide if joining an in-house program is right for your business.
There are some pros and cons of joining an in-house affiliate.
Pros
High commission rate
Direct contact with vendor and affiliate manager
They support your ad creatives and have no restrictions on traffic methods
Cons
Finding a legit in-house affiliate is tough.
They don't pay your commission
They ban you without any reason.
They may change your commission rates.
Step 2: Create a Landing Page
Now that you've chosen the offer to promote, it's time to create a landing page.
Landing pages are designed to generate leads and capture customer information in exchange for promotional offers.
For example, suppose you're promoting an eBook on affiliate marketing. In that case, your landing page should include a headline about the book, a brief description of the benefits it offers, and an opt-in form requesting basic contact information from visitors in order to access the content.
Creating effective landing pages is essential for successful online promotions!
I personally use Leadpages to create a landing page for my offers. They have a simple interface and are super easy to create landing pages and LeadPages also got pre-built landing pages for most of the niche categories.
Write about the product you are promoting
You'll want to take some time to get familiar with the product you're promoting so that you can effectively convey its value.
It's important that you research the product and study how it works, what features it has, and how it might be useful for your audience.
You should also find out about any special promotions or discounts associated with the product being promoted through affiliate networks or other self-promotion strategies. Knowing this information will help you create compelling content for your marketing campaigns.
Additionally, if the product is digital, you may want to get hands-on experience using it in order to better explain its features and benefits.
Once you have a good understanding of the product, use your knowledge to craft effective content that resonates with potential buyers and encourages them to purchase.
One Example
If you're looking to get the most out of a certain product, you won't want to miss this example! To maximize your affiliate marketing success, consider focusing on the following:
For example: If you're going to promote laptops means you should write a review about the product and also compare the product with competing products.
Your article should speak about the laptop's price compared with other laptops.
Pros of using this laptop and why you should avoid buying other laptops.
You should create a demand by creating a deadline, so the buyers will rush to buy it.
Contact the vendor or product owner and ask for limited discounts for your blog readers.
Some other tips
Utilize analytics to keep track of campaign performance and identify new opportunities for growth with tracking strategies.
Leverage email campaigns to reach potential customers and increase conversions with email strategies.
Connect with multiple networks to find the best offers available for your target audience with affiliate networks.
Design a website tailored to your desired market and create content that resonates with visitors with website development.
Experiment with various ad formats, platforms, and targeting strategies to drive more sales with advertising tactics.
These strategies can help you become successful in affiliate marketing quickly and efficiently while minimizing risk. Keep these tactics in mind when learning about affiliate marketing so you can start earning money right away!
Step 3: Promote Affiliate Products via Organic or Paid Traffic
Promoting your affiliate products through organic or paid traffic can be a slippery slope – so take it one step at a time.
Organic Ads Traffic
When planning to promote through organic traffic you need to
Buy a domain and start a blog
research about keywords
Write highly engaging articles by following on-page SEO
Build backlinks through guest posts, link-building services, etc
You need a lot of patience when you're doing SEO and it takes months to start ranking on search engines.
Check this article on how to start a blog on WordPress to make money now.
Paid Ads Traffic
If you're planning to promote affiliate products through paid traffic, you will need a lot of time to create ad creatives like Images, videos, etc
A landing page or a bridge page that talks about the product and you would test ad creatives to find the winning ad.
Before running ads you need a lot of research this includes understanding the target audience, finding popular keywords, competing with other affiliates for valuable ad placements, and more.
Once you have everything on your desk, you can run ads on social media or search engines, etc.
Paid ad types
Social media marketing(SMM): Running ads on Facebook, Instagram, Pinterest, TikTok, YouTube, etc.
Search Engine Marketing(SEM): Running PPC ads on search engines like Google, Bing, Yahoo, etc.
Native ads: Running ads on Tabolaa, Outbrain, Revcontent, etc.
Other types of paid ads are Push, Pop, solo ads, etc.
Step 4: Get Paid via Paypal or Wire
If you're a making commission through affiliate networks, then you will have the option to receive money in PayPal wire transfer, Direct check, etc.
You can choose any one of the above options to receive money with some money being cut as a transfer fee from banks.
Before joining any affiliate program, make sure you create a PayPal account because most networks will have PayPal as the payment-receiving option.
What kind of offers can promote?
You can promote offers in any area of life, such as health, wealth, and relationships. Health-related offers may include supplements or fitness programs. Wealth-related offers may include investments or credit cards. And relationship-related offers may include dating services or marriage counseling.
Whatever you decide to promote, make sure the offer is relevant to your target audience.
Health
Boosting health products can be a lucrative way to start affiliate marketing. You can promote a wide variety of health-related products and services, such as exercise tips, diet plans, vitamins & supplements, mental health resources, and nutrition facts.
When you're promoting health products you get a high commission between 50% to 80%. But when promoting these offers through paid ads make sure you follow the ad policies.
Social media accounts like Facebook will shut down or ban your ad account and personal account if you are not following their policies. So always be careful.
Additionally, you should always aim to keep up with the latest trends in health so that you can offer relevant information about new products or services. With careful research and dedication to providing quality content, promoting health-related items can be a great way to get started in affiliate marketing.
Wealth offers
Wealth offers can be incredibly lucrative, so let's dive right in and see what they have to offer!
Wealth offers are a type of affiliate marketing product that pays out commissions based on the sale of products. The exact rate of payout varies by product, with higher-end items paying larger commissions than lower-cost items.
Generally speaking, you can expect to earn anywhere from 2-20% of the item's retail price when you refer a customer who buys it. This means that if you refer a customer who buys an item worth $500, you will make anywhere from $10-$100 depending on the commission rate for that particular product.
Clickbank and Digistore24 got a lot of wealth offers like making money online offers which pay you more than $200 per sale.
All in all, wealth offers provide an interesting way to monetize your website traffic and boost your income potential with minimal effort required.
Relationship
You could be earning commissions when you partner with companies like Maxbounty that provide relationship offers. Relationship offers are typically services such as dating sites, subscription-based services, and online communities that provide users with access to a range of exclusive features.
Companies offering these types of services often pay affiliate marketers commissions on sales that are generated as a result of marketing efforts. The commission rate varies widely from company to company, but it's usually between 10-20% per product sold or service acquired through the affiliate's link.
It's important to do your research before signing up for any affiliate program to make sure you get the best possible payout rate and terms for your campaigns. With careful selection and promotion tactics, partnering with relationship offer programs can help you create an additional stream of revenue through your website or blog.
Conclusion
You're ready to start learning about affiliate marketing! With the right plan, you can start making money in no time.
You might be wondering if it's really worth your time and effort, but trust us – it is! Affiliate marketing can be a great way to make passive income while promoting products and services that you believe in.
Plus, with so many options for what kind of offers you can promote, there's something out there for everyone.
So don't wait any longer – get started today and reap the rewards of affiliate marketing!
Key Takeaways
Joining an affiliate marketing course, forums, and reading articles are effective ways to learn about affiliate marketing.
Enrolling in an online course provides access to exclusive affiliate networks, sophisticated affiliate tools, and valuable personal experience from knowledgeable instructors.
Maximizing organic traffic is crucial for successful affiliate marketing, but boosting your website's visibility with paid traffic can be a great way to get more visitors to your site quickly.
Understanding different types of online advertising tactics such as PPC or social media ads, tracking ROI, and effective budgeting strategies can help achieve desired results.