Here is the article about the Best Internal Link Builder Plugin For WordPress.
Do you want to rank your WordPress website with internal link builder plugins?
You know what? With fewer backlinks and a proper on-page optimization strategy, you can easily rank any high competition keywords.
Some of you struggle while doing silos interlinking and when you do wrongly it will directly affect your ranking cause of over anchor optimization, That's why I'm going to show you some of the best internal link building plugins to properly link your articles with the right anchor texts.
The below siloing tools will suggest the best anchor texts while writing the content.
What is Internal Linking? – Things You Must Know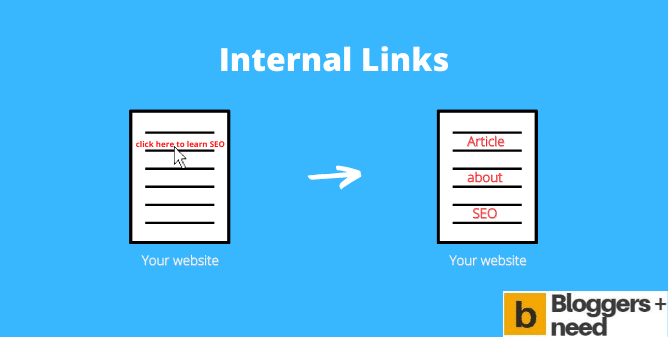 In simplest terms, internal linking is the connectivity between the various pages of your website, starting from the landing page and the sitemap page. It is the process of making web pages navigation simpler, faster, and better in all the aspects for the end-users.
Connecting the relevant content from every page to the other pages will generate an easy flow for the navigation. The users can move around the web pages randomly and still be able to get a clear vision of your website content and its purpose. They can reach the destination page faster and conversions happen smoothly.
How do you decide about the best internal link building tool for your WordPress website? Of course, it is through the detailed analysis of the available ones online. Here, you can discover the power of a few top internal link-builder Plug-ins with their pros and cons.
Best Internal Link Builder Plugin For WordPress
#1. Link Whisper – Create Silos & Internal Linking
The first reason for you to choose Link Whisper is the ease of internal link building and management. It works entirely for simplifying the user experience on your web pages. When your webpage contains multiple types and volumes of content, Link Whisper builds faster and efficient connectivity.
When I chose Link Whisper, my main target was to optimize the pages for Google and other search engine ranking. The system integrates all the links with the power-packed keywords to create enhanced connections with the crawlers on the search engines.
Every search criteria and phrase from the end-users will automatically get connected with the optimized links and keywords on your web pages. The system also detects every loosely connected link and breaks in the links easily. Then it is fast and simple to restore them within a short time.
Link Whisper is also highly flexible and customizable with the keyword selection and insertions. All you need to do is choose your keywords and submit them to the system. It also creates a highly impactful user experience with the content and keyword management processes. I think I can recommend it for all websites to create the best impressions among audiences.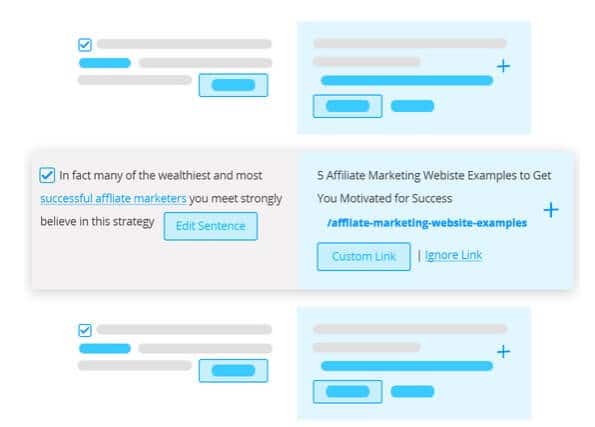 In my experience, Link Whisper has been highly accurate in detecting, reporting, and fixing broken internal links. It is possible to take preventive measures for avoiding the same link problems once they get resolved. Moreover, the system can also detect any part of inefficient connectivity between the content and keywords.
Link whisper discount only for you, use code: Bloggersneed at checkout to get instant 15% off on any plan.
2. Rank Math – Plug-in and Play with Article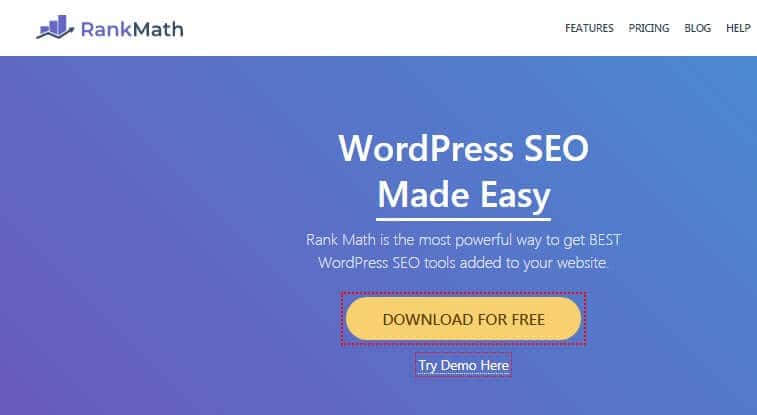 Rank Math is highly powerful with algorithm-based computing technology for higher SEO ranking. The link builder tools can dig deep into your web pages and analyze every piece of text and other content formats. The search console helps to identify all the important and influential keywords that could be repeated on multiple pages.
By calculating the factors like density, frequency, position, relevance, and others the Rank Math plug-in can create useful and practical internal links within the pages. The other important benefit is the connectivity with external links, which can make your website visible across all search engines.
Rank Math can also build an algorithm to increase the ranking of keywords on your web pages. For this, it creates a unique schema for every page and section on it. Then it can link the entire markup coding behind the pages and create a power-packed SEO sensible set of pages.
The search console of Rank Math is a transparent and real-time displayer of analytical data related to the link efficiency, keyword density, page optimization, and related parameters. Once you put them in place they work relentlessly towards increasing the page ranking of your website. I think this is the best way to increase visitor traffic to your website.
3. Yoast – Irresistible Multipurpose Plug-in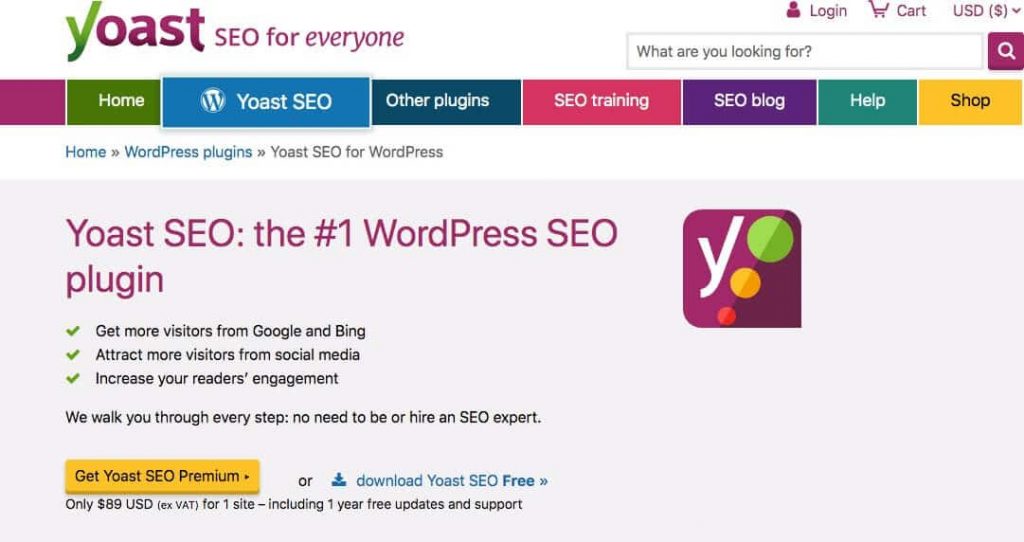 Yoast is perhaps among the fewest SEO Plugin that makes your web pages optimized, increase ranking, make content visible, and also make you an SEO specialist within a short time. All these things are made possible with the help of a powerful technology system, but also custom created a system for boosting local search engine ranking.
Yoast enhances the connectivity first by optimizing the keywords. It can handle all kinds of long-tail and short-tail keywords by connecting them with the relevant content (text and images). All the keywords matching the user phrases on the search engine happens in real-time.
Speed of optimization and phrase matching is the best and most efficient with Yoast. It can also handle all kinds of sitemaps to create and insert relevant internal links within the vast range of web pages on your website.
Yoast has a mechanism of updates that keep your website and pages highly relevant to the search engines like Google. Once you plugin Yoast, it is simple to use its multipurpose features to the highest possible levels.
Yoast has yet another power-packed feature that you would love to use. It is the ability to work on e-commerce and other web-commerce web pages. We all know how complex the design and content of an e-commerce website can be. Yoast is a professionally created Plugin for the highest quality robust web pages.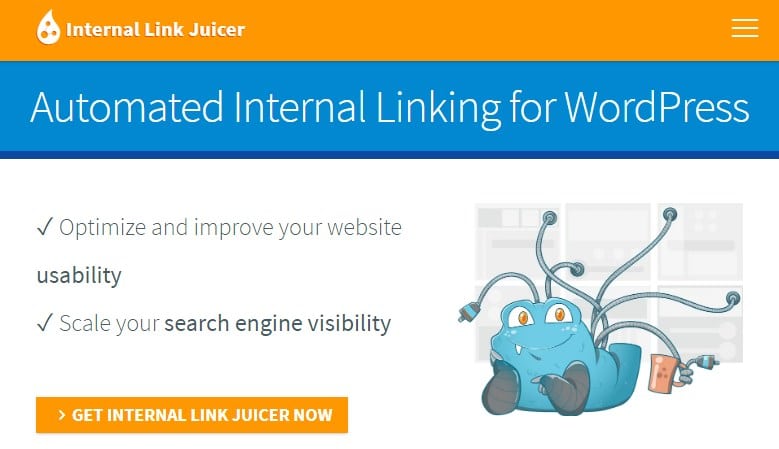 In an age when webpage designs are getting more complex, it is important to keep the internal links efficient and practically effective. If you want to optimize web pages according to search engine standards and quality, the Internal Link Juicer could be the first choice.
Complete automation makes Juicer highly programmable according to your specific needs. The vast range of tools makes your web pages customized to any extent that your audiences may prefer. The flow of content, keyword optimization, relevance to content, and adaptability to various page designs are some of the best features of Internal Link Juicer.
Besides automated links, the Juicer also accommodates your SEO expert to define manual links. It is an important feature that gives you the freedom to create connectivity on the go. Besides, it can generate all the Google desirable indexes to establish the strongest and safest links with the search engine crawlers.
Interlinks Manager can create a solid structure of internal connectivity within the web pages of your website. So, it is relatively free from the risks of broken links, no matter how complex the page designs are.
5. Interlinks Manager – Easy Way to Create and Monitor Internal Links
Interlinks Manager is the latest internal link builder Plugin tools that can easily integrate with your web pages to create highly streamlined connectivity. It works well because of the tagged features of WordPress that silently operates in the background.
"Click tracking" is a powerful feature of Interlinks Manager that counts and tracks the clicks across all the search engines. So you can have statistical data about the visitor behavior patterns while they are on your web pages.
Once you get the click count, it is possible to think of ways for improving them.
You may think of improving the content quality, page design, keyword strategy, and other related parameters. The system gives you plenty of opportunities for converting keywords into connecting with the visitor used phrases.
Since Interlinks Manager is tightly integrated with WordPress, it has many of the features for increasing the ease of editing. You may choose to insert more keywords, edit or eliminate old keywords, and change the hierarchy at any time. It is so simple that even a person with basic editing knowledge can perform miracles.
Best Internal Link Builder Plugin For WordPress: Conclusion.
The entire sets of Internal-link Plug-ins that I have reviewed here have the best and most relevant page optimization features for your website. What matters most is how you want to make use of these features.
It is important to make sure of quality keywords that are relevant to the content. Here, you need to focus on two important features like the user experience and search engine connectivity. Since all of them are equally compatible, you may choose to work with any of them according to your specific needs.
I can also suggest you go for a trial run of the Plugin for a limited period, in which you can determine all the required and critical features. Once you are sure of the practical benefits, it could be easy to choose the best internal links Plugin for WordPress from the listing.
If you have extra time then make sure to check out this External link building method to create white hat backlinks quickly.