After some searches to find the best WordPress SEO plugins for beginners and finally I can give the list of SEO plugins for my readers, and premium plugins is mandatory on every blog, so you need to check WordPress plugins list to install it on your website.
Let's begin..
When it comes to rank your website on the main search engines such as Google, Yahoo, 7search, etc.
SEO is the primary tactic used by all bloggers to generate raffic to their websites.
You know I have ranked some of the posts with having some cool WordPress SEO plugins.
And this WordPress SEO plugins will teach you how to optimize the page for SEO friendly to rank page on top search results.
In this post, i am going to explore some of the best WordPress SEO plugins I have used to optimize my blog post.
List includes both paid and free SEO plugins for Wordpress users.
NOTE: It is sufficient to use any one of the WordPress SEO plugins to optimize the content.
Warning: Using more than one SEO plugins in your website will affect the wordpress theme.
Also Read:
Best WordPress SEO Plugins for Beginners
1. Rank Math – Best SEO Plugin for WordPress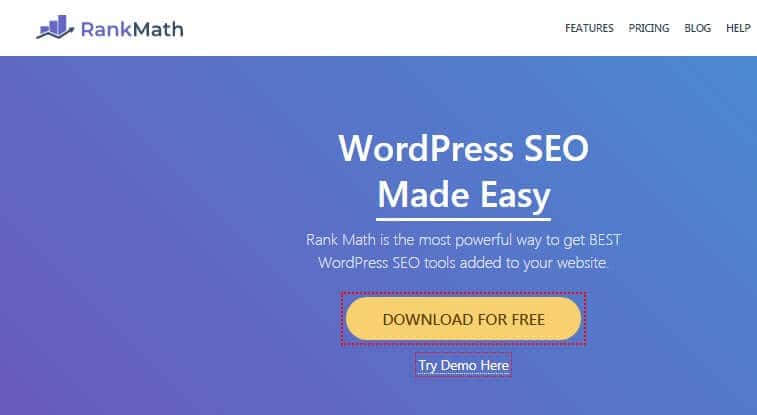 Download Rank Math for free now: Click here
Rank math by Mythemeshop is the best SEO plugin for WordPress and trending SEO plugin on the internet which got the attention of top internet marketing blogs because of its features.
Many of my friends saw a good increase in their website after migrating to the rank math plugin. I've personally read some real case studies about the rank math plugin on best SEO forums.
In the Rank math free version you get many premium add-ons for free where other SEO plugins will not include add-ons on their free version, you may need to buy their pro plan.
Even Rank Match has pro plans which include a rank tracker to track up to 50,000 keywords and other features listed below.
Features
Multiple focus keywords
SERP Tracker
Local SEO
Elementor Integration
Divi Integration
Redirection tools
Find and Replace text in Image alt, Title, Caption
Snippet editor
Multiple Schema markup
Powerful schema generator
Canonical URL solving
Title CTR optimizer
and many more
2. Yoast SEO Plugin
Yoast SEO is another top-most WordPress SEO plugin used by WordPress-powered users.
This SEO plugin helps to optimize the content to perform better in search results.
Yoast comes with many features to optimize your content such as:
Page content.
Managing keywords.
Post titles and meta descriptions.
Image titles.
Submitting XML sitemaps.
Webmaster tools.
A Newer version of Yoast comes with two functionalities.
Keyword Check – Checks whether the focus keyword is correctly placed in URL, Page Title, H1, H2, Images, Beginning of the Paragraph, etc.
Readability Check – Checks whether you have used transition words, Flesch Reading Ease score, Passive voice in the content.
With over 1million+ active installs Yoast Seo scores #1 position compared with Other Wordpress Seo Plugins.
We use Yoast SEO plugin for our blogs.
3. All in One SEO Pack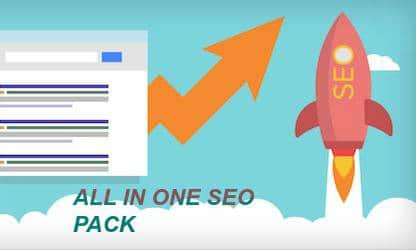 Is it hard to rank your page?
No, it is easy with All in one SEO pack to rank your page on #1 position.
It is powerful WordPress SEO plugin to boost your page on top search engines.
Its has a lot of features and options to bring traffic to your page.
Key features of All in one SEO pack are quite same as Yoast Seo Plugin.
But All in one SEO Pack has a lot of option for each page settings.
Unfortunately, a major drawback with this plugin is a user with a small SEO knowledge find little difficult to use it.
You can get it freely, and Paid plugin offers premium support like forum support, video tutorials, and email support.
4. Link Whisper
Link Whisper is the best internal link building plugin and only focus on the interlinking process. Spencer haws from niche pursuits is the founder of the link whisper tool.
The first thing I loved about this tool is when you write the content on the wordpress content editor it will automatically suggest you the right anchors and links to connect to properly optimize your content for on-page SEO.
Link whisper is a premium SEO plugin and if you want to buy this tool means then check our Link whisper coupon code to get this interlinking tool at a maximum discount.
5. SEO Ultimate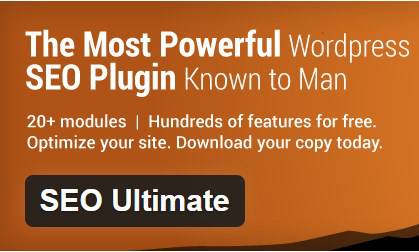 To do SEO with little effort then SEO ultimate is for you.
This is the ultimate WordPress SEO plugin with perfect settings to use.
With over than 200,000+ active Installs and also easy to use and efficient.
And the best thing in SEO Ultimate is adding/editing page in admin is fast.
According to our need, we can enable or disable some features.
Open Graph and the Rich snippet is excellent.
Saves lot of time when adding internal links.
6. WP SEO Social Pro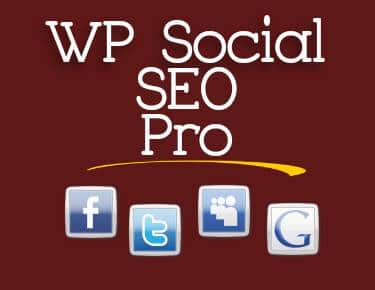 Social sharing is one of the best ways to rank your website and 30% of traffic drives from social media like facebook, google plus, twitter, tumblr, etc.
But how to optimize the blog to get social media shares?
Using WP SEO social Pro, your WordPress blog can be optimized and target to get social media shares on Facebook, Google Plus, Twitter, Schema.org, Pinterest, etc.
There is no any other plugin like WP SEO social pro to do such thing.
Most of all a best thing in this WordPress SEO plugin is you can use this plugin with other SEO plugins without any conflict.
7. SEO by SQUIRRLYS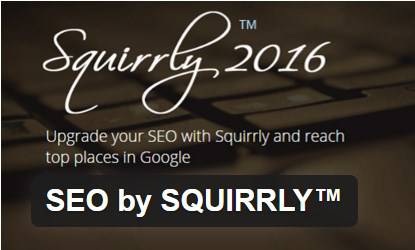 Seo by Squirrly is one of the freemium SEO plugin given to WordPress users.
It helps to optimize your content for SEO friendly and to boost your traffic more 200%.
This Plugin mostly for the SEO learners to learn Quickly.
Best features are:
Weekly Audit report.
Daily SEO stats.
Keyword Research directly on WP-Admin dashboard.
Headline suggestion.
Advise how to improve the content.
Finally, this SEO plugin recommended by famous bloggers like Brain Dean(Backlinko) and Neil Patel Co-founder of kiss metrics and crazy egg.
8. SEO Wizard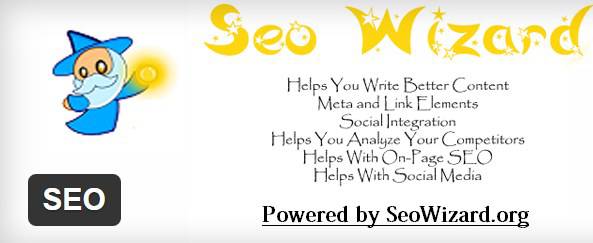 SEO wizard by wix is the best SEO plugin for WordPress users allows to write solid content for all the best search engines.
It is not only software but helps us to learn SEO with free features.
Major part of the tools is to:
write better content
Tracking of posts
write optimized meta titles and descriptions
Social Media Integration
Analyze competitors backlinks and rankings
With over 10k+ active installs it is the cool SEO plugin for Wordpress users.
In 2016 they have integrated webmaster verification for bing and google.
9. SEO Wordpress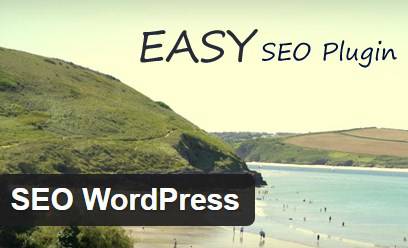 Everyone loves to use SEO Wordpress easy SEO plugin created with a lot of features by Mervin Praison.
With over 10,000+ active installs it helps many WordPress beginner's to learn SEO easily with this tool.
This WordPress plugin has lot of SEO features like:
Meta keywords and description optimization
Title optimization,
Google analytics and authorship integration
Google, Bing, and Alexa webmaster tools verification
Anyone can use this WordPress SEO plugin to produce a helpful content and bring traffic to your website will be much easier.
10. Stallion WordPress SEO Plugin
It is different SEO plugin because it does what it says and unlike Yoast SEO or All in One SEO plugin uses damaging features like no follow, no index.
Most of all SEO plugins waste or delete the link benefit through no follow, noindex features.
To avoid nofollow, noindex or to save the valuable link benefit Stallion Wordpress SEO plugin was developed.
If you are unaware of the issue caused by using nofollow/noindex SEO Read this article : Page Rank Sculpting
Stallion WordPress SEO plugin purely focuses on On-Page Seo, and
with 4,000+ active installs, this plugin is in my top plugin list.
11. WP On-Page SEO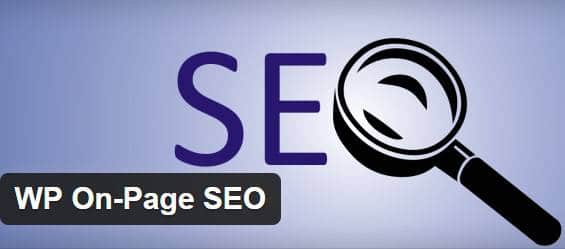 How to do on-page SEO?
The answer to the question is.
To Get on the first page on the Google, you need this plugin and helps to create a better content and fully optimized page.
The actual part of this plugin is to intimate the users to add the keywords in the title, URL, Headers like H1, H2, H3 alt tag of images, etc.
The best part of the plugin is easy to use and doing on-page is simple and neat.
12. SEO Editor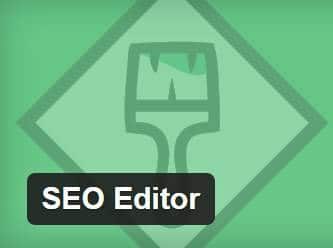 Sometimes it seems like a tough job to edit SEO data on all pages.
And it isn't an easy task to do it page by page.
But SEO Editor plugin will help you to bulk edit SEO data on
multiple pages at the same time which probably saves time.
Helps to edit in bulk like:
Meta description
Title Description
Content.
Use this plugin Along with other WordPress SEO plugins like Yoast, All in one SEO pack, WordPress SEO without any problems.
Best WordPress SEO plugins for Beginners: Wrapping It Up
Honestly, I have shown you the most downloaded the best WordPress SEO plugins for beginners and these plugins will boost your website ranking when you follow the instructions given by those plugins.
And most of all the plugins which I have named are used by famous bloggers around the world.
But my personal vote is always for Yoast SEO which I feel comfortable, and easy to use.
Many of the WordPress themes are out with built-in SEO settings but changing theme will completely destroy your traffic, so it's my advice to use any of the above-mentioned SEO plugins for WordPress websites.