If you are you feeling lost when it comes to optimizing your ecommerce store for SEO? Don't worry, the journey of a thousand miles begins with one step.
With these SEO tips, you'll be on your way to creating an ecommerce website that stands out from the competition and attracts more customers.
We'll explore strategies to maximize search engine visibility, optimize product pages, use schema markup and voice search, and master multilingual and local SEO.
Let's take on this journey together!
Table of Contents
Key Takeaways
Enhance site structure for crawl ability.
Conduct thorough keyword research
Optimize product pages with relevant keywords and unique content
Implement structured data and schema markup for enhanced search engine visibility
Ecommerce Website SEO Tips
Ecommerce Website SEO is the process of optimizing an online store's visibility in search engine result pages (SERPs) in order to attract more organic search traffic and increase sales. It involves optimizing website content, product pages, category pages, and other components to improve the website's ranking in search engine algorithms.
Optimizing your ecommerce website's SEO can help you better reach potential customers worldwide through search engine traffic.
Enhancing site structure for crawlability, optimizing category and product URLs, implementing breadcrumb navigation for user experience, creating XML sitemaps for search engines, and utilizing canonical tags to avoid duplicate content are all important strategies to improve your website's visibility.
Keyword research is crucial in order to understand what terms to target with your content marketing efforts.
Utilizing link building techniques from credible sources will also increase the authority of your site.
Lastly, incorporating schema markup language into webpages helps search engines understand the context of a page quickly.
All these tactics combined will lead to improved SEO performance and more success for your ecommerce business.
Use Best Ecommerce Theme
Using the best ecommerce theme is essential for ranking on search engines. As an ecommerce SEO specialist, you understand the importance of optimizing your website to improve its visibility and drive organic traffic.
One key aspect of this optimization process is improving website speed. A fast-loading website not only provides a better user experience but also signals to search engines that your site is trustworthy and reliable.
Additionally, optimizing product descriptions with relevant keywords helps search engines understand what your products are about, making it easier for them to rank your pages higher in search results.
Implementing structured data can further enhance visibility by providing additional information about your products to search engines.
Building high-quality backlinks from reputable websites boosts your site's authority and credibility in the eyes of both users and search engines.
Lastly, utilizing social media marketing allows you to reach a wider audience and drive more traffic to your ecommerce store.
SEO Strategies for Ecommerce Success
By taking the right steps, you can achieve ecommerce success with your SEO strategies. Applying the SEO rategy appropriate for online shop holder can potentially increase visitor traffic and rankings in a relatively short time according to the study from the International Journal of Computer Trends and Technology.
Content marketing, keyword research, and competitor analysis are key components of any successful SEO strategy for an ecommerce website.
Start by doing thorough keyword research to determine which search terms you want to target on your product pages and categories.
Additionally, build high-quality backlinks from authoritative sites that link to your content.
Leverage user-generated content for added SEO benefits, as well as implementing rich snippets to enhance visibility in search engine results pages (SERPs).
Finally, analyze competitors' SEO tactics for insights into potential opportunities or weaknesses in their optimization efforts.
With a comprehensive approach to SEO and these tips in mind, you'll be able to optimize your ecommerce store for maximum success!
Optimizing Product Pages for SEO
Crafting compelling product titles, descriptions, and images along with user reviews can help boost your ecommerce store's visibility in search engine results. Optimizing your product pages for SEO requires careful planning.
Select relevant keywords to target customers
Create unique content that is engaging and informative
Use high-quality visuals to draw attention
Incorporate customer reviews for social proof
Structure data with schema tags to easily display information.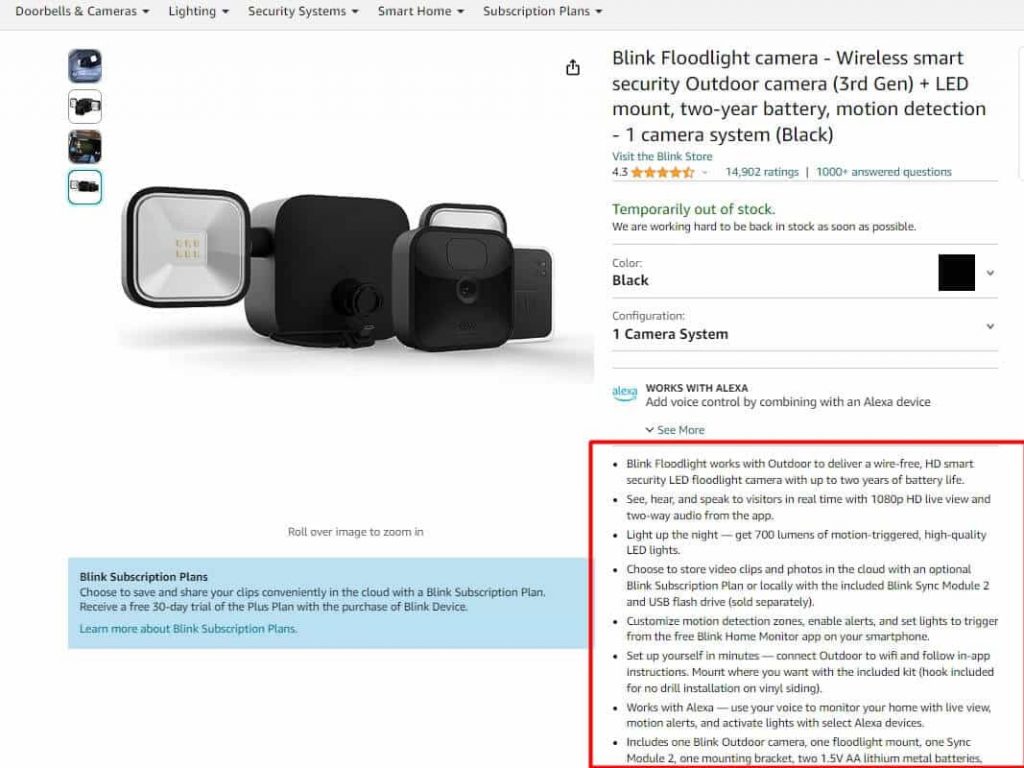 With the right combination of keyword selection, content optimization, and customer experience enhancement, you can optimize your product pages to boost SEO performance.
Mobile Optimization for Ecommerce SEO
To maximize your ecommerce store's visibility in search results, you need to optimize it for mobile devices.
Image optimization, keyword targeting, and page speed are key components of any successful mobile SEO strategy.
Responsive design helps ensure that visitors have a great experience on any device they use to access your site.
Page loading speed is important too – leverage AMP (Accelerated Mobile Pages) to help make pages load faster on mobile devices.
According to the study conducted by the International Journal of Electrical and Computer Engineering (IJECE), using accelerated mobile pages on eCommerce shops can directly improve web service performance.
Interstitials and pop-ups should also be designed with the user in mind; keep them simple and avoid intrusive designs that can detract from the overall experience.
Finally, check for seamless navigation across all devices – this will help engage users and encourage further exploration of your site.
By following these steps, you can create a fully optimized mobile experience for your customers and boost SEO performance at the same time.
Harnessing the Power of Schema Markup
Harnessing the power of schema markup can help improve your website's visibility in search engine results. According to the paper published by Olexandra Belz from the Three Seas Economic Journal implementing effective schema markup on a site allows search engines to more accurately identify the information presented on the site.
Schema markup involves implementing structured data and validating and testing schema implementation for accuracy. It also includes implementing schema markup for products, reviews, and more.
Enhancing search engine visibility with rich snippets is another aspect of harnessing schema markup.
It is important to keep up to date with schema markup changes to ensure that your website stays optimized.
Combining semantic search with structured data and rich snippets can further optimize SEO performance. This combination provides a competitive edge in an ever-evolving digital landscape. It helps drive traffic, attract customers, and ultimately increase sales.
Voice Search and eCommerce SEO
Voice search is a growing trend that eCommerce businesses need to address in their SEO strategies. To succeed with voice search, improving click-through rates (CTR) is crucial.
According to the ERN: Search, the impact of voice AI adoption on purchase is stronger for products that will have high purchase frequency.
Use the above tips.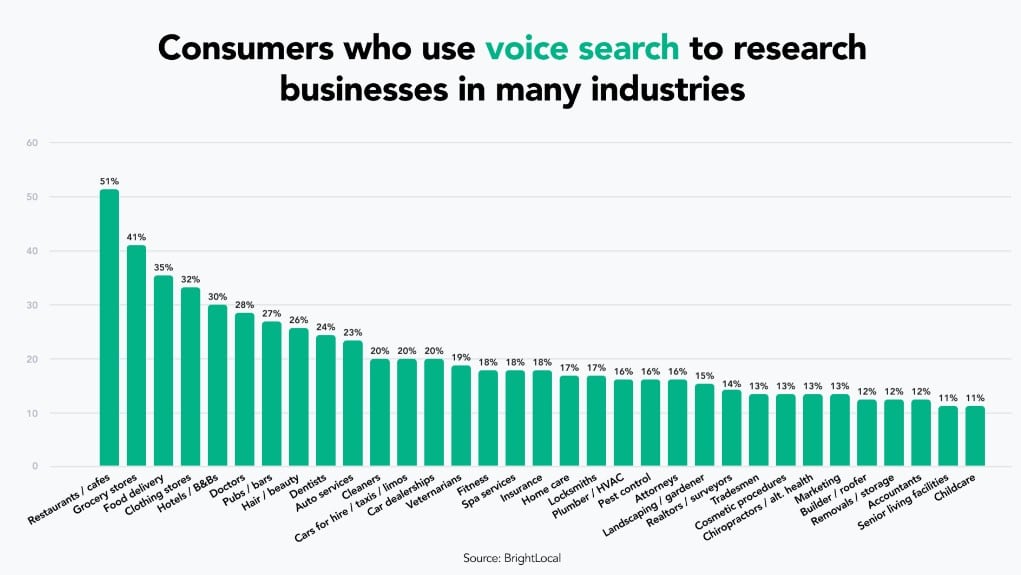 Image Credit: Bright Local
Users tend to choose from the first few results, so businesses should focus on optimizing their visibility.
Structured snippets are a useful tool for ensuring that product information is easily readable by both voice-based and traditional searches.
In addition, creating concise content that uses natural language will increase the chances of appearing in voice search results.
To maximize SEO efforts for voice search queries, businesses should leverage schema markup and target long-tail keywords.
Multilingual SEO for Global Ecommerce
Expanding your ecommerce store globally requires multilingual SEO to effectively target customers in different regions and languages.
Image Credit: Abalingua
According to the study conducted by the Journal of the Association for Information Science and Technology, doing multilingual SEO should help the e-commerce website to get multilingual users.
To do this, you'll need a strategy that takes into account the language barriers, content localization, and cross border SEO.
Language barriers:
Choose the right domain extension for each country.
Utilize hreflang tags for multi-language sites.
Content localization:
Translate product information and descriptions.
Create localized versions of your website's content.
Cross border SEO Tips:
Consider using country-specific domains or subdirectories.
Manage duplicate content with canonicalization.
By following these steps, you can successfully optimize your ecommerce store for multiple languages and regions around the world.
Amazon Product Listings and SEO
Maximizing your Amazon product listings through SEO can help boost your rankings and visibility. With the right keyword research and content marketing strategies, you can create product titles, bullet points, and descriptions that are optimized for search engine results.
Incorporating customer reviews into listings will further improve ranking and create a sense of trustworthiness. Leverage A+ content features to enhance brand identity and make sure your listing stands out from the competition.
Monitor performance metrics regularly to ensure that any changes you make are having the desired effect. With effective Amazon SEO techniques and tips, you can reach more customers and grow your business.
Local SEO Strategies for Ecommerce Stores
From Amazon Product Listings to Local SEO Strategies, ecommerce stores have a lot of options for improving their presence online.
To optimize local traffic and visibility, focus on improving your content and tracking the results. Consider optimizing your Google My Business (GMB) listing, encouraging customer reviews and local testimonials, leveraging local keywords in content, and participating in local directories or events.
With these strategies, you can make sure that people in your area know about your store!
Conclusion
To wrap it up, SEO is a key component of success for any ecommerce website. With the right strategies, optimization, schema markup, and voice search techniques in place, you can create an unbeatable online presence that will draw customers from all over.
By taking a creative yet organized approach to SEO, you'll be soaring above the competition — with no signs of coming down!