Here is the article about Amazon product ranking through Amazon SEO strategies.
In the previous post we talked about how to correctly analyze Amazon company reports, this time we bring you an article to discover how to improve product ranking on Amazon.
So, if you are a seller of this great marketplace and want to increase your sales and income, do not miss it. Because, although there are some similarities with the SEO you can do for search engines like Google, there are also some differences that you should keep in mind.
Let's get started!
How to rank organically on Amazon: Improve Positioning on Amazon?
Making an effective SEO strategy on Amazon will help you not only to improve your positioning on Google, but it will also help your items to be among the first to appear in the search results of the marketplace. This will give you more views and more likelihood of purchase.
Keep in mind that Amazon is an ecommerce and, as such, it will give special priority to two factors: relevance and performance. Thus, it is advisable to work them properly to achieve an increase in sales.
Amazon's SEO algorithm, known as A9, aims to ensure that users find the results that are most relevant to their needs. That is why it not only focuses on direct aspects such as titles or descriptions, factors that can be worked with a strategic use of keywords.
It also takes into account other indirect factors, such as images, price or consumer reviews. These are more difficult to control as they do not depend exclusively on the use of keywords, but they must also be taken into account, as they are useful to ensure that Amazon's SEO algorithm classifies the articles in the best possible way.
But how can you make an effective product positioning on Amazon?
How to Improve SEO on Amazon?
1. Do a keyword research
A keyword study is essential to perform an optimal organic positioning on Amazon. But how to choose the best keywords? The search made by a user on Google is not the same as the search made on Amazon, so it is important that you choose a keyword research tool specialized in this marketplace.
There are several applications you can use, such as the free Keyword Tool or the also free Helium Amazon Keyword Tool. Of course, if you prefer, you can opt for Amazon's own search engine, since, as you know, if you type a term in it, it will give you suggestions that will help you find the right keywords for your articles.
Amazon's search engine gives you suggestions that you can use as keywords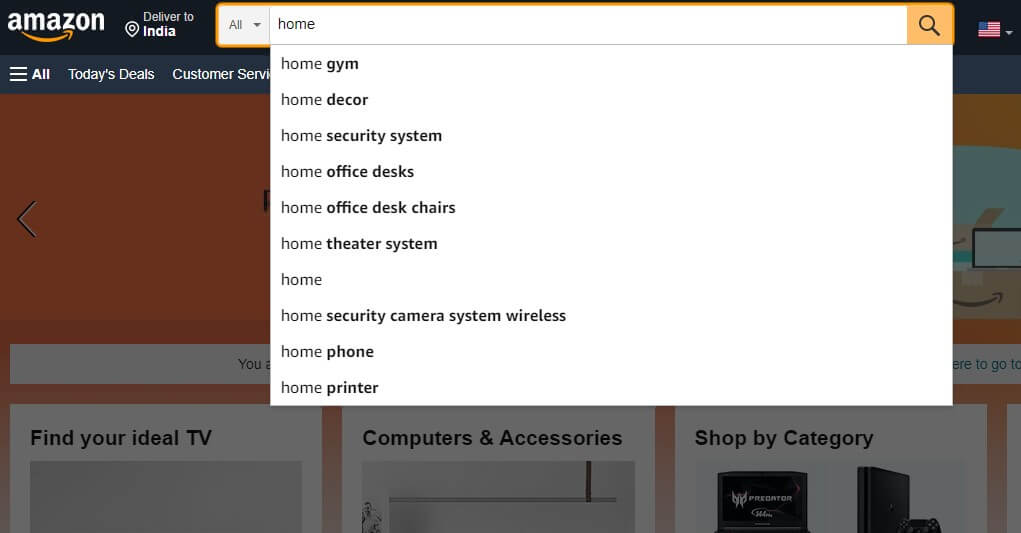 Once you have your keywords, it's time to include them in the product title and description. Obviously, it is also essential that you optimize both sections as much as possible, something we will see below.
Finally, remember that you must also add the most relevant keywords in the back-end, whose function is similar to Google's metatags.
In this regard, it is important that you do not exceed the allowed number of characters or indexing will not be performed properly.
In addition, you should avoid using quotation marks and do not repeat any words. And what can you do? Incorporate primary and secondary keywords, add variations or synonyms of a term or even introduce your competitors' brands to position yourself among their searches.
2. Descriptions, focused on the consumer
At this point, you must put yourself in your consumers' shoes. Only then will you be able to write useful descriptions that really help users to know if the products meet their needs.
Some of the questions you can answer are, among others:
What is your product and what is it for?
How does it work?
In what situations is it used?
What are its characteristics?
What differentiates your product from the competition?
What are its benefits?
It is also advisable to add the keywords of your study and to use clear, concise and persuasive language, because you must not forget that you are looking for sales.
It is also important to include all its details and characteristics, from the color or weight, to its dimensions or any other relevant aspect.
Don't know where to start? If in doubt, you can always review similar items from your competitors for inspiration.
3. Compelling and attractive titles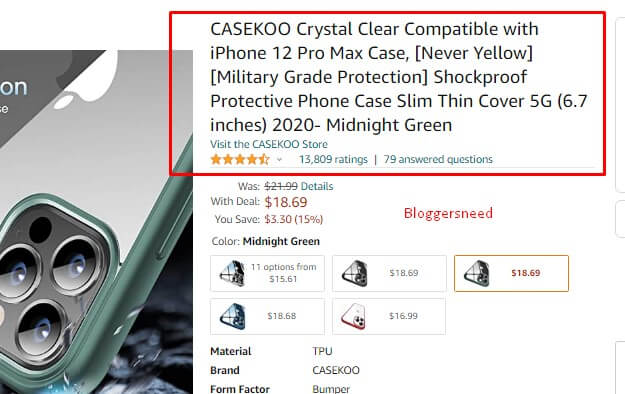 Titles are one of the most important aspects to make a good SEO positioning on Amazon, so you should pay special attention to them.
Ideally, you should include, at the beginning, both the brand name and a brief description of the product in which you add the main keywords. In addition, you can also enter its main features or, if applicable, the color, dimensions, weight and quantity of the product.
As with descriptions, it is essential to go for different and persuasive titles.
SEO on Amazon also depends on indirect factors such as price or customer reviews.
What other factors should you take into account for effective product ranking on Amazon?
4. Quality images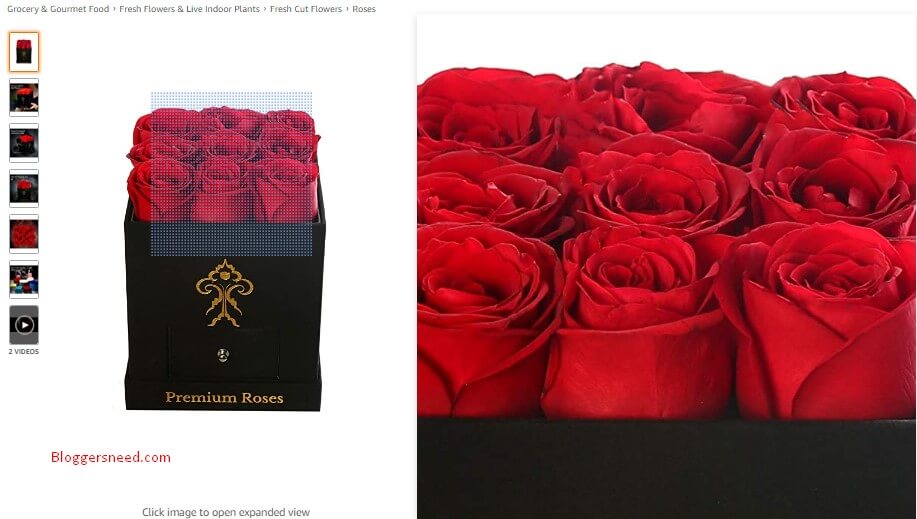 Amazon is an ecommerce and, as such, having quality images is essential. Think that they should have an optimal resolution so that your future customers have the option to zoom in and take a look at all the details.
So, remember to upload several images of your items to make the process easier for users so that they are not left with any doubts. As with any online store, visual content is important to increase sales.
5. The right price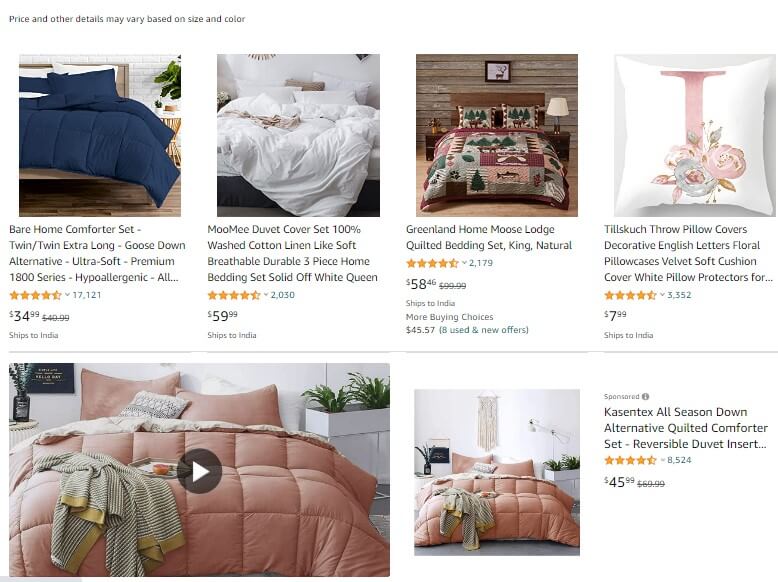 You have to know that Amazon will penalize you in the search ranking if the price of your products is significantly higher than the rest of similar items.
That's why we recommend that you take a look at the competition and set an appropriate price. This way you will increase the visibility of your products and have more opportunities for sales.
Obviously, if you are already in the ranking of the best sellers, your positioning will be perfect, but if you are not, there are also other actions you can take such as investing in advertising in the marketplace, adding offers or sharing some of the news on the company's social networks.
Similarly, you can always prepare posts on your corporate blog with links to your items on Amazon. In this sense, the ideal is that they are not too advertising, but that you provide valuable information.
An example? Imagine that you sell kitchen accessories. In this case you have the possibility to create different and original recipes and add links to products that are needed as an extra.
These actions will help you increase web traffic and, therefore, increase sales.
6. Don't neglect customer reviews and opinions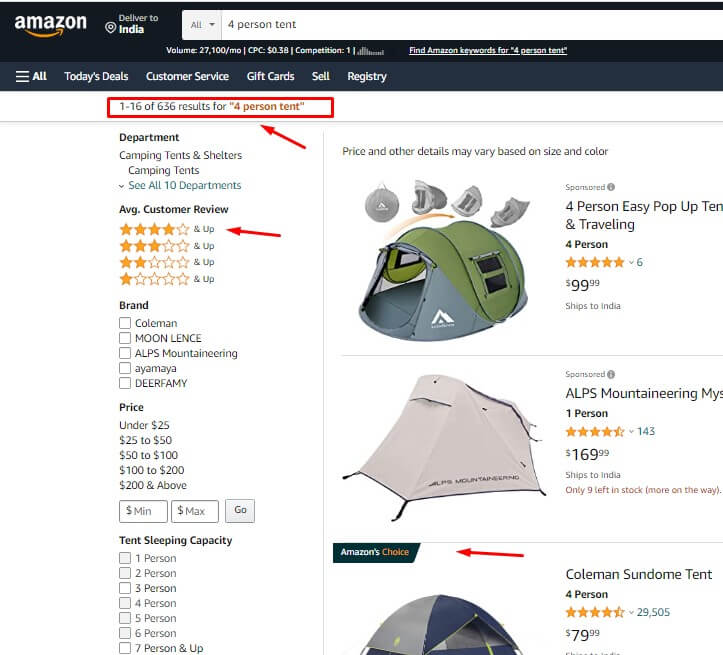 Amazon also takes customer reviews into account, so the more positive reviews, the better positioned your items will be.
In this sense, we recommend that you always check the opinions of consumers of your products in case you can improve any aspect of them or even optimize the descriptions and titles with information they demand.
7. Answer users' questions
Finally, remember that customer service is essential to rank products organically on Amazon and one of the ways to do this is to respond to customer questions quickly and efficiently.
This not only improves your brand image and consumer trust, but also increases the visibility of your items in the marketplace's search engine.
What did you think of this post about ranking products on Amazon? We hope it helps you to increase your visibility and sales on this great e-commerce site.
Amazon Product Raking: Conclusion.
In conclusion, optimizing your Amazon product listing for search engine visibility is critical to success. By following the tips provided in this article, you can improve your chances of being found by shoppers and increase your sales. Thanks for reading!