Here is the article about How to Sell On Amazon Quickly.
Are you an entrepreneur and are you thinking of expanding your business?
The Marketplace may be just what you need and if we talk about Marketplace we are talking about selling on Amazon, which currently has 100 million Prime subscribers.
Although it may be intimidating for many small entrepreneurs to start their own business on Amazon, the reality is that it is one of the best options to consider.
If you are the adventurous type who wants to be independent at all costs and decide to increase your income by being your own boss and selling on Amazon has many advantages for you.
It gives small entrepreneurs the opportunity to expand their business with a reasonable investment, more than profitable if we take into account the cost-benefit ratio.
Do you have no idea how to start selling on Amazon? In that case I invite you to continue reading, because in this post I present the solution you are looking for. That is, a step by step of what you must do to start your own business having the world's largest marketplace as your ally.
Surely you are wondering what makes Amazon so attractive compared to other online sales platforms?
This place brings together everything that today's buyer and seller can want, that is, you find all kinds of products at competitive prices, they are really fast when it comes to shipping, you can send your products to several countries and provide excellent customer service.
If you are not yet familiar with the benefits of Amazon, I will give you all the information you need to start expanding your business through this platform. The goal is always focused on increasing visibility and sales, getting your products to have millions of daily views, with the possibility of generating millions of sales each month.
What is Amazon?
Amazon is the World's Largest Marketplace. A marketplace is the website where sellers and buyers interact and establish a remote or virtual commercial transaction, from the comfort of their homes or any place where they are physically located.
How to Sell On Amazon Quickly
Benefits to consider if you want to sell your products on Amazon
As in any type of business or action to be undertaken, there will always be benefits and disadvantages. In reality, it could not be said that there is an ideal option for everyone. Everyone has particular needs that can be solved or affected by a measure.
Even so, there are benefits to consider really attractive, not for nothing Amazon is the most popular website for online sales.
Internationalization of your Business or Product
First of all, one of the pluses of promoting your products on Amazon, is that it gives you a greater reach, as it is available in many countries around the world. Such as the United Kingdom, Germany, Australia, France, United States, Canada, Italy, Spain, Mexico, Brazil, Japan, India and China.
According to a research conducted by our team expert, the United States accounted for 65% of Amazon's Global Market for the year 2018. In relation to the U.S. market the European market is a little less aggressive in the level of competition, still, you need to be prepared to be able to start your business on the right foot.
In Europe alone you have 5 platforms such as: Amazon.es, Amazon.it, Amazon.fr, Amazon.de and Amazon.co.uk, with which you can promote your products internationally without having to have a branch of your company physically in each country, so your business is internationalized for a minimal investment.
Like any sales market, this one presents both challenges to be faced and opportunities to overcome. One of the opportunities presented by the European market is that it is available in 5 different markets and at the same time it is a challenge because each market has a different language.
Another advantage that we find in Amazon Europe is that with your same seller account gives you the opportunity to access the 5 European platforms, the pay per click is lower cost in relation to Amazon.com payment.
Multiply the visibility of your business or products
Every day millions of people access Amazon's platform, since it is the main Marketplace worldwide. If your product has a good presentation card, it can be positioned both in Google and Amazon, which would increase the visibility of your business exponentially.
Show your products to people interested in buying them
Another advantage of selling on Amazon is the fact that most of the people who access the platform already have a high purchase intention. This translates into a considerable amount of potential customers for your products.
Amazon is a Marketplace that Generates Customer Trust
The level of trust that Amazon generates in its customers is one of the highest in the marketplace. This platform allows its users to buy any type of products, and in case of any inconvenience with the product, the customer can request a refund in a simple and fast way.
You are spared the inconvenience of setting up your own online store
As is well known, to set up your own online store you need to have at least advanced web knowledge or have enough budget to pay an expert to build the platform for your business. Using a platform like Amazon is much more advantageous for inexperienced sellers because they simply publish their products without the need for technical knowledge.
Selling on Amazon is very easy
Amazon is an online sales platform. Therefore, the main thing you need to do to start selling your products is to create an account as a seller in the marketplace, this can be done quickly and easily.
Although it is a fairly simple process to perform since it does not require specialized knowledge to create the account, you need to know some important aspects that will help you get the most out of your Amazon Seller account.
Important to take into account
So far everything looks great and you are probably wondering if there is any disadvantage of selling on a marketplace like Amazon. Here are some aspects that can be considered as disadvantages and that you should know before creating your account.
Aspects that can be disadvantages of selling on Amazon
In the previous section we described the benefits offered by this marketplace. Now I will present you some aspects that can be considered as disadvantages when deciding to sell your products on Amazon.
These aspects are also useful when making the decision to use a marketplace. As a first point I must clarify the following:
In marketplaces we must also deal with competition.
Anyone may think that because it is an online store things would be less competitive, but it is not so. In the platform we must also face competition, among the different brands that offer a product with similar or equal characteristics to yours, in price and quality. So be prepared to put up a fight if you decide to become an Amazon seller.
Keep in mind that Amazon sells its own products and you are on its platform, so it will not hesitate to give priority to its products before yours. It is your main competition and it owns the playing field.
You will have to share the Profits of your sales with the Marketplace.
Another important aspect to consider is the fact that Amazon, like any other business, must make a profit from the service it provides on its platform. You should be aware that your profits will be lower than what you would get if you sold in your own store.
In fact, you will have an approximate 20% less in your income from Amazon fees, something that would not affect you if you own your own store. Although, of course, this is ideal because having a physical store has high rental and service costs and even an online store has costs related to the maintenance of the platform.
Payments are not made directly
When you use a marketplace like Amazon, it is this platform that receives the payment directly from the customer. If the sale goes well and the customer is satisfied, it is Amazon who will make the payment to the account you have selected, having already discounted the amount corresponding to the sale according to your seller profile.
If after analyzing the pros and cons you decide that the risk is worth it, then keep in mind these final tips:
Remember that the lowest price will always have the highest relevance in the positioning of the category.
Always sell high quality products, because if you have many returns this will affect your profile negatively and thus your chances of generating profits.
Maintain an excellent customer service, this implies responding quickly to customer concerns, maintaining a pleasant but respectful contact.
If a customer is dissatisfied, give quick attention to their needs, because a dissatisfied customer can cause you many headaches translated into bad reputation, bad ranking and loss of future customers.
Keep your stock of products up to date. This implies timely replacement of defective products, or if there are few units left in stock, it is best to automate the stock.
Use the automated tools of the platform to publish your products.
Try to expand your product catalog so that you can offer variety to the potential customer.
Types of accounts according to the seller profile
So far there are only 2 types of accounts according to the seller profile, the individual account and the professional account. These accounts will vary in terms of the volume of products you can sell on the platform and the fees that apply to each sale.
Individual Seller Accounts
To sell on Amazon the individual account profile is the most recommended for inexperienced or beginner sellers as their products are still getting known and generally have a lower sales volume. The professional or pro account, as its name suggests, is recommended for expert sellers or sellers with high sales flow.
Professional Seller Accounts
This account is recommended for those sellers who have a considerable volume of sales, that is why this profile is suggested for expert sellers. The Professional or PRO account offers a series of advantages that are appreciated by salespeople.
There are several benefits that this account offers as opposed to the individual account. First of all you can add new products that are not included in the Amazon listing, it allows you the option to upload your inventory to the platform in an automated way which saves you time and work, in addition, you will have access to more detailed reports of your orders.
This account offers you one of the most important pluses for sellers. It gives you the ability to sell your products on Amazon with just one click, facilitating the shopping experience for both the customer and the seller.
Here we enter one of the most interesting points. How does the amazon sales commission system work?
Commission system that applies according to your seller profile
A commission system refers to the charging of a percentage on the sale made. Because Amazon is offering you a service by allowing you to sell your items on its platform, it takes a commission on the sale of the item. Amazon's commission system is quite simple and is classified as follows:
Fees and Conditions to be applied to the Individual Seller account profile.
Because each type of seller is different, commission conditions apply depending on the type of account. This allows the commission system to be fairer and to adapt to the possibilities of the sellers with more flexibility. Among the conditions of the individual seller are:
You can sell less than 40 products per month
You can only sell the products of the categories of the pre-established list by Amazon, which is a limitation if your product is not within the list.
Its cost is 0.99 dollars for each sale you close.
It has the advantage of not having a monthly fee
You will pay the fee to the marketplace at the moment the sale of your products is made.
As you can see the commissions are related to the amount of sales and with a fixed amount. So it is advisable to evaluate the final cost of the product including the amount of commissions to establish its profitability.
Fees and Conditions to be applied to the Professional Seller or PRO Account profile
The professional account, as its name indicates, is oriented to a more expert salesperson with greater distribution capacity. Because of this, it has a series of options if you want favorable, but also more demanding obligations with the platform.
You can sell more than 40 products per month
No limit to the number of products you can upload per month
It gives you the option to create new products if any of your items are not in the predefined list of the marketplace.
You must pay a monthly fee
You can upload the inventory of your products automatically on the platform
You have access to a sales report of your orders
You can get your products sold on the platform with the ease and speed of a click.
As you can see, the pro account has a number of advantages over the individual account. However, this one must pay a pre-established monthly fee regardless of the number of sales made in the month. On the contrary, the amount to be paid in the individual account corresponds only to the items sold. Please note the following points.
The fixed monthly subscription fee is the fee payable only by professional sellers to keep their products active on the Amazon platform and is currently set at 39 Dollars per month.
Fee per sale of each item or product: this fee refers to the commission for each sale through the platform; these fees only apply to video games, DvD, software, music, books and these can range from 0.81 to 1.01 dollars.
Referral fee is the percentage that Amazon earns for each sale, this fee is calculated based on the total price of the product along with shipping costs, this is a percentage that will fluctuate from 5% to 45% and will depend on the line to which the product belongs according to the pre-established classification by the marketplace.
Finally, we find the fee for closing the sale, this fee will not depend on the classification of the product. It is a flat fee that applies to each product sold through the marketplace and this does not depend on the type or price of the product, this is a fixed commission of 0.99 dollars, this fee is deducted directly from your earnings.
So far we have provided you with the information about the type of profile and marketplace fees, with this in mind, you can now decide which type of seller profile is the one that best suits the needs of your business or product and you can proceed to create your Amazon seller account.
How to create an Amazon seller account?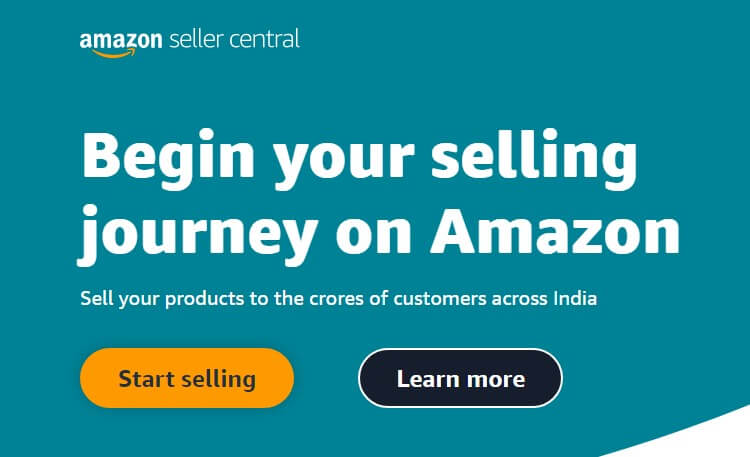 Unlike what is believed, you do not need a lot of requirements to sell on Amazon, just register your account and for this you only need to have the following information:
A current and active email address
A personal phone number
An active credit card
Complete information of the bank account in which the payments of the sales of your products will be made.
Contact and identity information of a person of your choice or of the beneficiary
Seller's information and detailed information about your business (company registration number, type of business, place and date of business establishment, VAT registration).
Once you have defined these aspects, you need to register with Seller Central.
What is Seller Central? is the Amazon Seller Center, to make this registration you must provide the following identification and contact information:
Country of origin
Personal Data
Bank details
Telephone Number
Credit Card Number
Type of Company
Once you have registered in Seller Central you will have your account and you can start configuring it to be able to publish your products. As you can see the requirements are based purely on relevant information that you must have beforehand, so you don't need any previous preparation.
What kind of products can you sell on Amazon?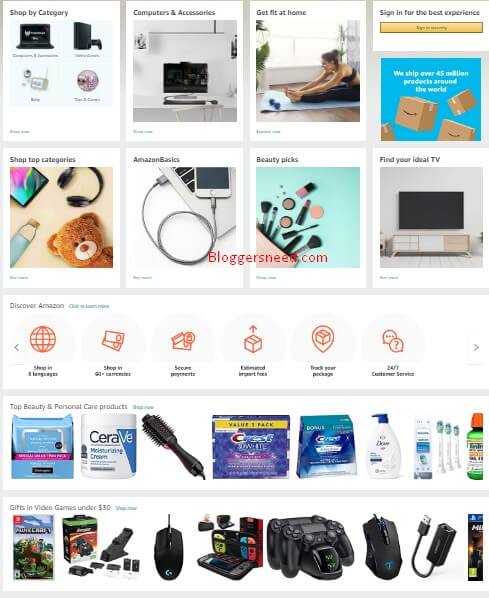 There is a very important aspect that you can not leave to chance when selling and it is the product, naturally you have already defined the item to sell but it is very important to know what kind of products you can sell on Amazon.
You must remember that at the beginning of the post I mentioned that you can sell almost anything on Amazon. However, there is a list of 32 products that are prohibited or restricted for sale on Amazon, if you want to know more details of this listing you can enter the official website of the platform.
If your product is not on this list, go ahead. Don't do it before without researching the best-selling products in the marketplace, as this will give you an insight into how you can better position your products to be competitive and profitable.
Create product listing
You have already created your seller profile, defined the type of products you want to sell, and you have registered in Seller Central, now are you ready to create your first list of products or items? Although it sounds a little overwhelming, this step is very simple as you will see below:
One of the great advantages of this marketplace are the tools you can access to add your products, create lists of new items, keep your own inventory, which gives you the possibility to better organize your stock.
The advantage of this tool is that you can add your products one by one, as you require and you do not need to make the complete list at once as you would have to do it with an excel program. It is an option that provides more flexibility and convenience because of its practicality and simplicity.
Step by step of How to create a Product Listing on Amazon
It is important to keep in mind that the information contained in the listing of your items can help your product to be positioned in search results thanks to the use of keywords.
That said, let's proceed with the step by step to add your products and create your listing:
You must enter the Inventory section that is available in Seller Central.
Establish a category for your product listing
In the categories there are two options:
a) Enter the name of the product and select a category for your item, from the options that are displayed in relation to the name you entered.
b) You can locate your item among the existing categories on Amazon and select the one that fits the characteristics of the product.
You also have the option to search the category of your item using the barcode or EAN code if your product comes from Europe.
In case the product was made by you, you will probably need to create a new category that fits your item (there are companies where you can access this code)
If your item is registered in the existing list, you just have to select it and enter the product description and other data required by the platform.
Remember that apart from an interesting description, the item must contain a good image.
It is suggested that the description of the item is detailed and concise, highlighting the benefits that your product offers and that makes it more attractive than the competition.
This point is of great importance because as it is well known "an image speaks more than a thousand words". When people enter the marketplace, they look first at the image rather than at the product description. A picture that is not attractive will not arouse the interest of the potential customer.
Therefore, here are some tips that will allow you to get the best images to promote your items when selling on Amazon.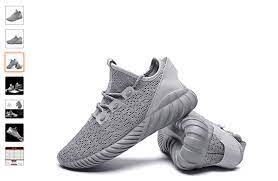 The image should be made in high resolution so that when you zoom in you can see the details of the image.
It is recommended that you place several images of the item at different angles so that it can be fully appreciated.
Try to capture the image of the article only on a white background so that you can highlight its attributes.
Make sure that your item takes up all the space of the image, if necessary crop the photo so that it covers the entire space.
Make a description with specific details that capture the attention of potential customers.
It is important that the appearance and colors of the image published in the listing correspond to the real product, this way you will avoid complaints and claims from customers or possible returns.
You don't need to be a professional photographer. The important thing is to take clear images where the condition and characteristics of the product can be distinguished and to have several images to have different angles of the product.
Remember that people are buying something that they are not seeing directly and the more detailed the photos are, the better will be their evaluation at the moment of purchase.
How to Sell On Amazon Quickly: Summary
In case you're still not convinced that selling on Amazon is a great money-making opportunity, we have another tip to share.
One of the secrets to succeeding as an Amazon seller is understanding exactly what your customers want and how they wish to buy it. By doing this ahead of time, you'll be able to create an amazing product listing that will quickly attract new buyers.
In fact, many successful sellers also use tools like Seller Central Page Analyzer to see which sections of their listings are working best. Just like any other business venture, preparation is key!