Here is the article on How to Increase Sales on Amazon FBA Business?
Amazon is undoubtedly one of the most profitable marketplaces for sellers. However, it is also one of the most competitive and any business, brand or individual must stand out from the millions of sellers on the platform to direct traffic to their products and thus increase sales on Amazon Marketplace. That's why we wanted to make this short list of 8 key points that you should work on your strategies to boost sales on Amazon.
A good marketing strategy on Amazon is key to optimize your product listings, get a significant number of buyers and the necessary conversions to make selling online as profitable as possible. But how to do it? To help you in this task, we wanted to put together a series of tips that you should know and implement as soon as possible in your marketplace.
How to Increase Sales on Amazon Marketplace FBA Business?
Here are 8 simple Strategies that will help you boost sales on Amazon Marketplace.
1. Create titles that convince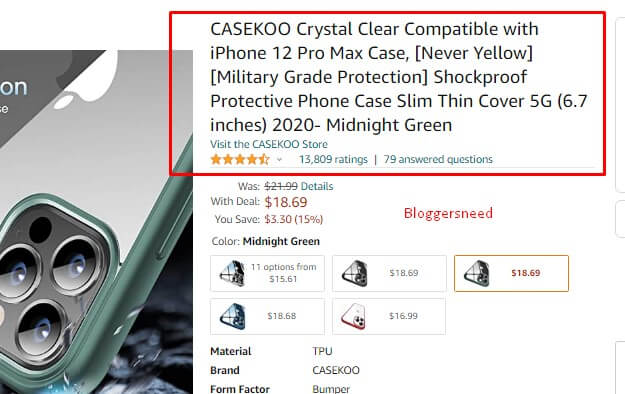 We have already mentioned this on previous occasions. The title is, along with the photos, the first thing that any consumer will see, and therefore it must be attractive enough to convince them, first to enter the product file, and second to buy the product in question. The title will generate the initial click, so work it so that it is informative and easy to read for any user.
Amazon bets on titles with a length between 150-250 characters, so you should not exceed that length. Also establish the elements that should be included in the titles:
Brand name.
Name of the product or type of product.
Distinguishing characteristics such as color, size, materials, etc.
In addition, it is important that you do not forget to add your key word or words. It is not about filling the statement with all the keywords you can think of. Ideally, you should do a preliminary study on the terms that best fit your products, and then use them in the titles.
2. Use attractive and quality images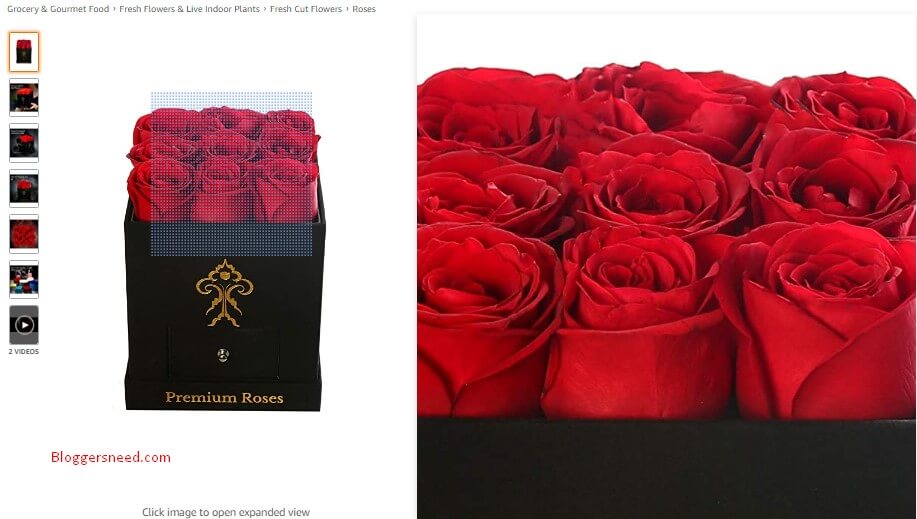 Photography is a powerful tool to highlight your products. If they catch the user's attention from the start, you will be more likely to get them to visit your page. But once inside, the image is also very important.
We are talking about online commerce, the buyer cannot see or touch the items for sale, so you will have to make it easy for him and give him all the graphic information he needs. This will be decisive and will influence the conversion rate.
Our advice is to add several images (Amazon allows you to use up to seven) of quality, well defined and well defined. It is important to show several views of the product (front, side, general image, detail image, environment images) and even, why not, include if necessary some infographics or schemes that can guide you on aspects such as measurements, weight and others.
Keep in mind that the marketplace requires that the main image, the one that will appear in the first line, shows the product on a plain white background, and that it has at least a size of 1,000×1,000 pixels.
3. Employ Amazon A+ Content
The A+ Content feature allows Amazon sellers to modify their product descriptions so that they can increase conversion rates, traffic to their marketplace page and increase sales on Amazon.
Through Seller Central, any seller can access predefined templates that allow for the inclusion of additional images, enhanced product descriptions, bullets, tables, brand stories and other engaging elements to captivate the consumer.
4. Don't forget the question and answer section.
It is interesting to proactively engage the consumer through the Q&A section for a product. In fact, if you look at the pages of other Amazon sellers, you will see that this is something that both sellers and buyers often use. Therefore, it can't be missed as a must-have marketing strategy for Amazon.
The section, open for all to see, plays a fundamental role in the consumer's buying decision, and if you as a seller do not address those questions by guiding and informing your customers about possible doubts they may have in reference to your products, rest assured that they will turn to a more responsive competitor.
5. Use Display Ads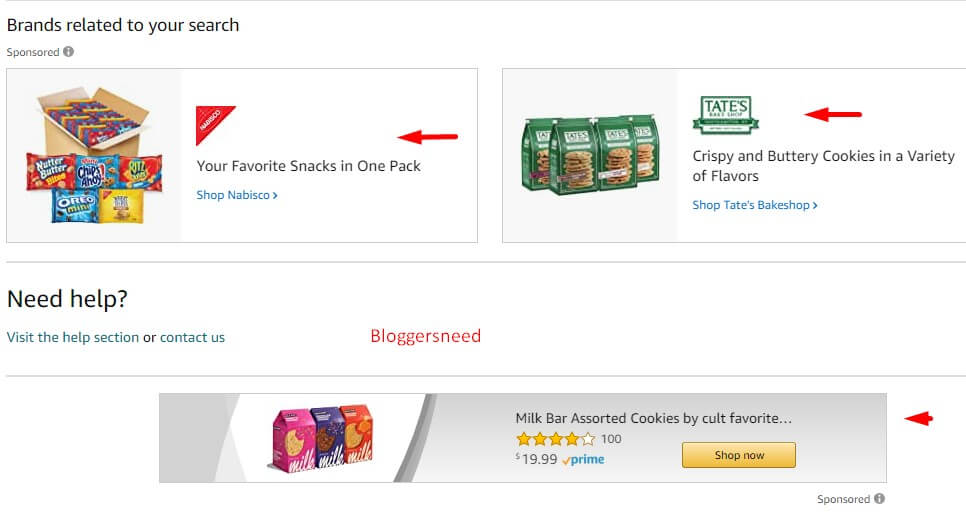 There are many factors that influence Amazon's algorithm when it comes to positioning the different products on its platform. Therefore, it is worth using the ads that the marketplace makes available to its sellers, to become more visible than the competition.
Through Display Ads you can place products at the top or bottom of the Amazon SERP, as well as on the customer review pages and at the top of the offer listings page. This method is a powerful tool for gaining visibility and boosting sales. In fact, the effectiveness of Amazon ads has made it the third largest online advertising platform. Why not leverage them to your advantage?
6. Create one-time offers or discounts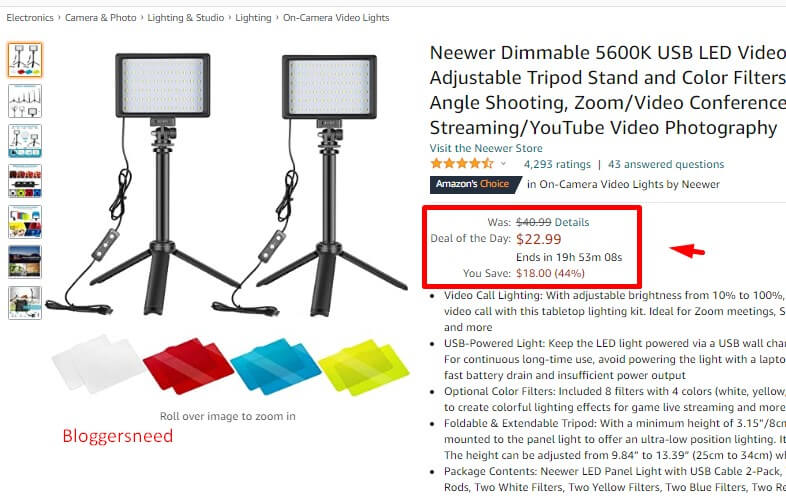 A one-time promotion or offer is ideal for generating greater public exposure for your products. You can lower prices or simply include some kind of free gift that will appeal to consumers. In this way, you will be able to win new buyers and set the bar high for them to come back and buy from you in the future.
7. Use tools that help you optimize results and save time.
Helium 10 is a powerful and must-use tool to Amazon FBA business owners and you can optimize, manage and grow your store with its unique features.
Visit: Helium10.com
That's right, one of the biggest mistakes that brands and sellers often make on Amazon is not optimizing processes and not having the right tools. If you optimize your processes, which right now you probably do manually, you can spend more time making strategic decisions that will really make a difference in your results, and having specialized tools is the key to make a qualitative leap in the final result of your work.
For example, it is not the same to take product photos with a white background and flat lighting than with a light box (which will help you take pictures much faster and with a much more homogeneous result), just as it is not the same to optimize your sales strategy manually (downloading sales reports, crossing data from visits, investment in ads etc) than having an analytical dashboard in marketplaces that tells you directly what products to boost organically, in which markets you should focus, or where to adjust your costs or expand margin.
8. Have a specialized team 😉
In general, all these marketing strategies are relatively easy to follow. We recommend you to dedicate time and you will see that with patience and work, you will be able to stand out and gain a good position in product searches, but if what you want is to go a step further, open new markets, and increase sales on Amazon within the marketplace (and you have already tried these simple tips) what we recommend is that you have the help of an expert or an agency specialized in Amazon to help you locate your points of improvement, new niches and opportunities, and to accompany you in a 360º strategy in addition to working side by side a more detailed optimization in terms of SEO on Amazon, Amazon Ads, Buy Box, calculation of margins and costs, etc.
Do not forget that agency professionals have the knowledge, experience and historical background with a large portfolio of clients to raise the results of your company in the market, this is undoubtedly possibly the most fruitful Amazon marketing strategies to boost sales that will make you stand out from your competitors.
How to Increase Sales on Amazon Marketplace: Conclusion.
In conclusion, by following the tips provided in this article, business owners can increase sales on Amazon FBA. By optimizing product listings, using effective keywords, and utilizing marketing strategies, businesses can improve their visibility on Amazon and boost their bottom line.