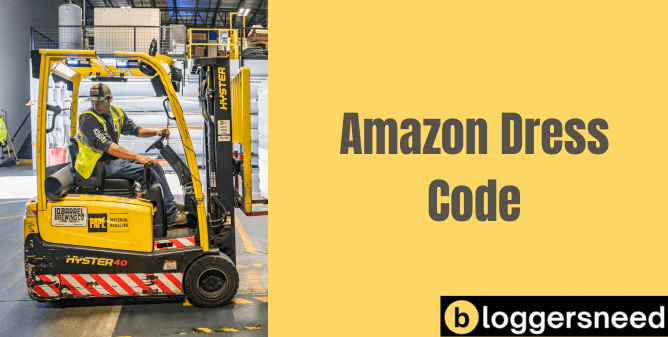 Are you looking to join the Amazon warehouse job? You may be wondering what their dress code is. It's a combination of formal and casual, with a few restrictions. Find out what you need to know, from clothing restrictions to footwear rules, grooming standards to exceptions.
Plus, get the scoop on Amazon's new casual dress workplace policy and what to wear for an interview. All the information you need is here.
Table of Contents
What is Amazon's dress code policy?
Amazon's dress code policy requires employees to dress professionally at all times while working in an Amazon fulfillment center. This includes attending job interviews and any other related activities.
The dress code guidelines are designed to maintain a professional and safe working environment, as well as promote a positive brand image. Employees must adhere to the dress code policy at all times, otherwise they may face disciplinary action.
The Amazon dress code is designed to be suitable for a warehouse associate, including wearing comfortable clothing suitable for the job. It's important for all employees to follow the dress code policy to ensure a pleasant work environment.
Clothing Restrictions
You must follow certain clothing restrictions when working in an Amazon fulfillment center. Open-toed shoes are prohibited, as are tank tops and any clothing with offensive or inappropriate graphics or slogans.
Excessively revealing or tight-fitting attire isn't allowed, nor can employees wear hats or headgear except for religious reasons. Casual wear is acceptable, as long as it meets the dress code standards set by Amazon.
Any clothing deemed in violation of the dress code may be asked to be removed, so take caution to wear only acceptable attire when working in the fulfillment center.
Are there specific dress code requirements for different departments at Amazon?
While the general dress code applies to all departments at Amazon, there are specific requirements that vary depending on the role. Warehouse employees must abide by a dress code that includes wearing safety equipment, such as steel-toed work boots, long pants, and long-sleeved shirts.
HR interviewers must also adhere to a dress code, typically a suit and tie for men and an appropriate dress for women. Violation of the dress code may lead to corrective action.
During the interview, applicants must be aware of the Amazon dress code for the role they're applying for, as it may be included in the warehouse interview questions. It's important to adhere to the dress code to ensure professionalism and consistency across all departments.
Are there any restrictions on footwear at Amazon?
At Amazon, you must wear closed-toe shoes in warehouse for safety purpose. The floors of the warehouse contains sharp objects such as pins, nails, broken plastic and glass pieces.
The dress code for Amazon employees is business casual. This means that appropriate dress shirts, dress pants, and skirts are expected in the workplace.
The dress code also extends to job interviews. A professional, appropriate outfit is expected. As far as footwear is concerned, shoes must be closed-toe.
This is to protect employees' feet as they move around the office or warehouse.
At Amazon, a professional dress code is expected and all clothing must be appropriate for the workplace. Closed-toe shoes are mandatory for safety reasons.
Amazon grooming standards
When it comes to grooming, Amazon has certain standards that must be followed. Its dress code requires employees to dress in a professional manner, including tucking in shirts, wearing closed-toe shoes, and having long hair tied back or covered. Amazon scanners also require employees to wear safety equipment such as hard hats and gloves.
These strict policies are to ensure employee safety and to ensure Amazon scanners aren't damaged. Additionally, it's important that long hair is tied back or covered to prevent it from getting tangled in machinery or causing any accidents.
Dress code exceptions
You may be eligible for an exception to Amazon's dress code if you have a religious or medical reason.
Employees should inform their supervisors of any specific requirements they may have and make sure to follow the proper procedures for requesting an exception. Reasonable accommodations will be considered on a case-by-case basis. In some cases, alternative dress code options may be provided.
It is important to note that exceptions to Amazon's dress code may not always be possible. It's important to discuss any exceptions with your supervisor and understand the potential implications. For example, alternative dress code options may not always be available or allowed.
Amazon Introduces Casual Dress Workplace Policy
Amazon has introduced a new workplace dress code policy that allows employees to dress casually in jeans, leggings, and sweatpants. This new policy enables employees to dress comfortably while still maintaining a professional appearance.
The new Amazon dress code guidelines provide a balance between employee comfort and company dress code expectations, allowing for a wide variety of styles to be worn in the workplace.
The casual dress policy also takes into account employee safety, as well as the various jobs, salary, revenue, and locations of the company. By introducing this policy, Amazon is providing its employees with more flexibility and less stress when it comes to work attire.
This new policy is beneficial for both the company and its employees, as it's a win-win situation. The employees can enjoy the comfort of wearing casual clothing while the company can maintain its professional atmosphere. As the Amazon dress code continues to evolve, Amazon is showing that it's taking the needs of its employees seriously.
Amazon Employee Benefits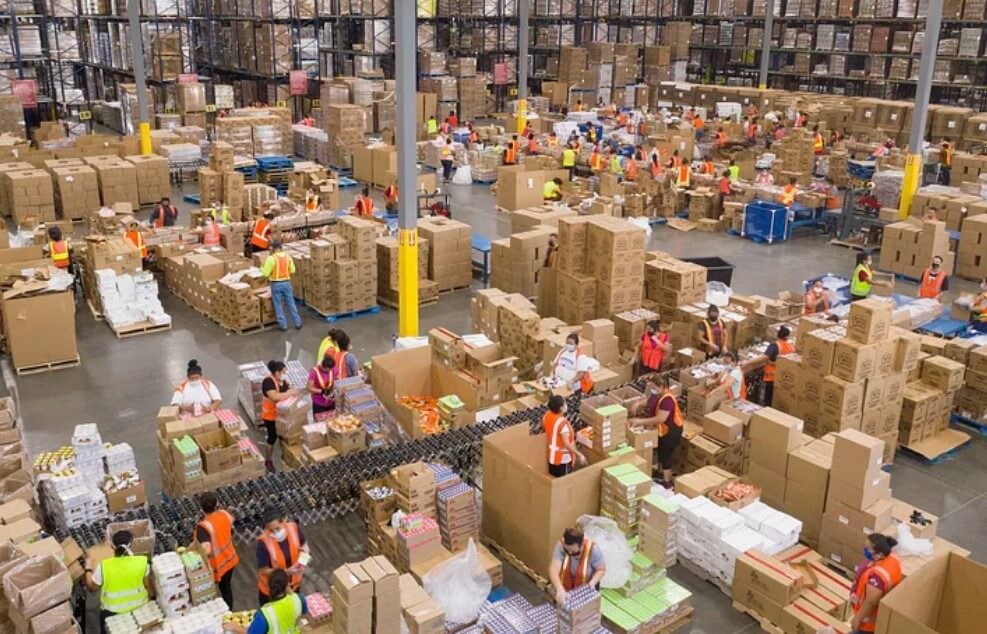 As an Amazon employee, you'll have access to a variety of benefits that are designed to support your financial success, health, and family.
Amazon offers competitive health insurance, life insurance, parental leave, and even exclusive discounts to its employees.
Take advantage of these great benefits today!
Financial success
You can secure your financial future with Amazon employee benefits, including stock options, 401(k) plans, and life and accident insurance. Retirement planning, wealth accumulation, and financial stability are all within reach.
Amazon offers investment opportunities and the financial wellness needed to help you achieve your goals. With competitive pay and the chance to own company stock, you can start building wealth right away.
Health Benefits
You're covered when it comes to medical, dental, and vision insurance, with Amazon providing health benefits to all regular full-time employees.
Amazon commitment to employee wellness extends beyond healthcare coverage and preventive care. They offer wellness programs, mental health support, and ample paid time off to help employees manage their physical and mental health needs.
Amazon also provide medical accommodations and leave options for employees with mental or physical health concerns.
Family Protection
Your family is important, and Amazon understands that, providing various family protection employee benefits to help you care for your loved ones.
For starters, the company offers flexible schedules and work-life balance to ensure that employees have enough time for their families.
Additionally, employees are eligible for dependent care and insurance coverage, making it easier to provide for their loved ones.
Amazon also offers an Employee Assistance Program to provide counseling and other services for employees and their families.
Finally, the company has free access to a network of caregivers, including nannies, babysitters, and special-needs caretakers, as well as discounts for certain daycare centers and adoption assistance for qualified domestic and international adoptions.
Amazon is dedicated to helping employees manage their work and family lives.
Parental leave
With parental leave, Amazon offers up to 20 weeks of paid leave for birthing mothers and six weeks for parents who adopt. Adoption leave can be extended with the company's Leave Share program, allowing employees to receive up to six weeks of paid leave from their partner's employer.
In addition, Amazon's Ramp Back program offers birth parents eight weeks of flexible work hours to readjust to their work schedule.
Not only does Amazon provide paid time for parents to bond with their child, but also gives them the opportunity to share leave and have flexibility options to ensure a smooth transition back to work.
Employee-exclusive discounts
In addition to great parental leave options, Amazon employees also have access to exclusive discounts and deals through Amazon Extras. This discount program offers special deals and savings opportunities to Amazon employees.
Through the program, employees can take advantage of exclusive offers and discounts on car insurance, phone plans, travel, and entertainment. With Amazon Extras, employees can save money and enjoy special employee perks.
The program features nearly 3,000 deals, making it easy for employees to save money and find discounts on the products and services they need. With Amazon Extras, employees can benefit from the savings opportunities available through this exclusive employee benefit.
Tips for Amazon interview Attire
If you're interviewing for a job at Amazon, it's important to know the dress code.
Men should wear professional attire, while women should dress conservatively.
To make the best impression, both should dress in a way that's appropriate and reflects the company's culture.
For Men
For men, dressing for an Amazon interview should be kept to a business casual standard.
Avoid Amazon dress code violations such as overly casual clothing, overly flashy clothing, or clothing with offensive messages. Focus on comfortable shoes and clothing that's neat and presentable.
When following the dress code guidelines, consider:
Specific dress codes: Depending on your field, there may be specific dress codes to adhere to.
Formal vs. Casual: Opt for business casual or casual attire, rather than a suit.
Comfort: Choose clothing and shoes that are comfortable and can be worn for an extended period of time.
When preparing for an Amazon interview, understanding the dress code is essential. Follow the tips above to make sure your attire is appropriate and in line with the company's expectations.
For Women
Second, for women, business casual is the best option for an Amazon interview. This means wearing khakis or slacks and a nice sweater, collared shirt, or blouse.
Women should also consider modern leadership principles and customer service experience when selecting their outfit. The dress code should be professional but comfortable, ensuring that the interviewer is focused on the candidate's qualifications rather than their clothing.
Accessories should be minimal, as statement pieces could detract from the conversation. The key is to create a professional yet comfortable look that reflects the culture of Amazon and the candidate's skills.
Frequently Asked Questions
Does Amazon Provide a Clothing Allowance for Employees?
No, Amazon does not provide clothing allowances for employees. However, they do have a dress code that encourages employees to dress professionally and comfortably. It's ironic that Amazon won't provide financial assistance for clothing, but they do expect employees to look presentable.
Are There Any Seasonal Dress Code Requirements?
Yes, there are seasonal dress code requirements. For example, clothing should be appropriate for the weather, such as layers for cold days. Also, certain colors may be requested for special events. Make sure to check with your supervisor for specific guidelines.
Are There Any Dress Code Guidelines for Attending Business Meetings?
When attending business meetings, it's important to present yourself professionally. Wear clothing that is neat and appropriate. Avoid overly casual attire such as t-shirts, jeans, and sneakers.
Are There Any Restrictions on Wearing Jewelry or Accessories?
You can wear jewelry and accessories to business meetings, unless there are restrictions from the company you are visiting. Be sure to check with them beforehand.
Are There Any Rules Regarding Facial Hair or Hairstyles?
Yes, there are rules on facial hair and hairstyles. Facial hair must be kept neat and trimmed, and hairstyles must be conservative and professional.
Are There Any Restrictions on Tattoos?
No, Amazon allows tattoos but it should not offend anyone with any messages.
Conclusion
Overall, Amazon dress code policy is relatively relaxed. Clothing is restricted, but overall casual attire is encouraged. Footwear and grooming standards also need to be taken into consideration.
However, with Amazon's new casual dress policy, you don't need to worry about dressing up for an interview – just be sure to look presentable. And don't forget, the relaxed dress code doesn't mean you should be any less professional!