Let's start your website with this year's Webnus Black Friday and Cyber Monday sale, and you get the most beautiful WordPress themes and plugins with an 80% discount price.
Webnus is the online marketplace that sells premium WP themes and plugins, and they have themes for any online business and services.
Webnus Black Friday Cyber Monday Deal
If you're searching for Webnus Black Friday deals, then you are on the right place and here you're going to get discounts of more than 80%.
And for this Black Friday Webnus will be listing several fixed bundles up to 98% off with 1 free addon.
And for non-bundle packages you get a 30% offer for this Webnus Cyber Monday sale.
And there will be daily bundle deals with a collection of WordPress themes and plugins with limited order and that too will have 30% discount.
So be prepared for this holiday sale from Webnus.net.
How to Activate the Webnus BF Deal?
If you copied the BF coupon from above section and are looking for to activate your discount code means this section will help you.
If you have not copied the promo code, here is the coupon code: WebnusBF and activation link.
Step 1: Visit this Webnus Black Friday Deal Page or visit the official Homepage.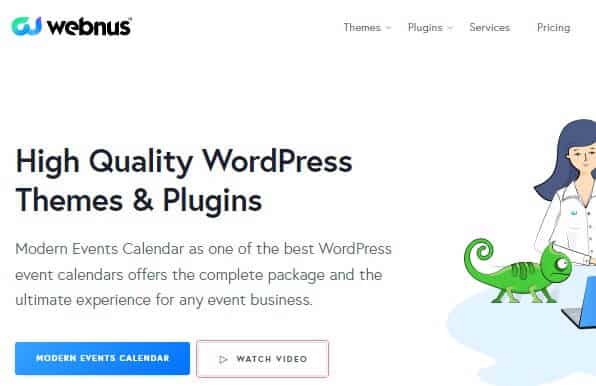 Step 2: Go to menu and click Pricing Tab, and it will take you to the products section.
Step 3: Choose any product, For this tutorial I am selecting the Deep Pro theme, select the sites and click add to cart.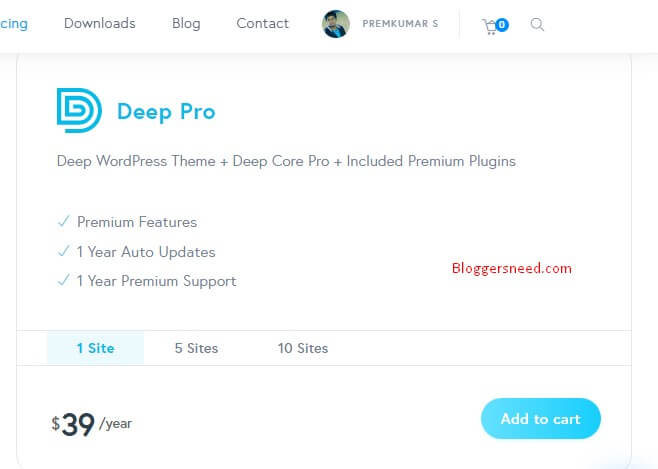 Step 4: Now you will see the payment choice and at the bottom of the page it will ask you to enter the coupon code. Now copy this coupon code: BlackFriday20 and pay using PayPal or credit card.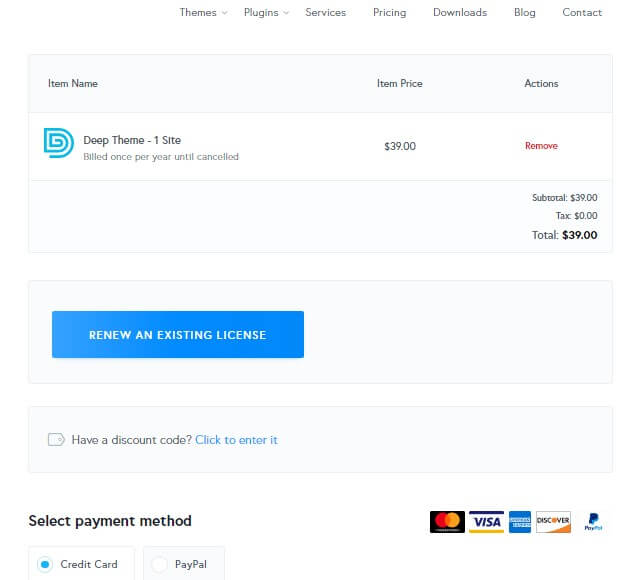 What Webnus Sells?
Here you will know what Webnus offers for sale during Black Friday and Cyber Monday. Webnus sells premium WordPress themes and plugins. The list of products includes everything from business theme options to plugin additions that improve a website's functionality, like SEO service and domain management.
Regardless of what your needs are, chances are good you'll find something on the Webnus store that meets them – whether it be an original theme or a custom plugin to boost an existing one.
Premium Themes: Webnus sells some of the best WordPress themes for blogs and services.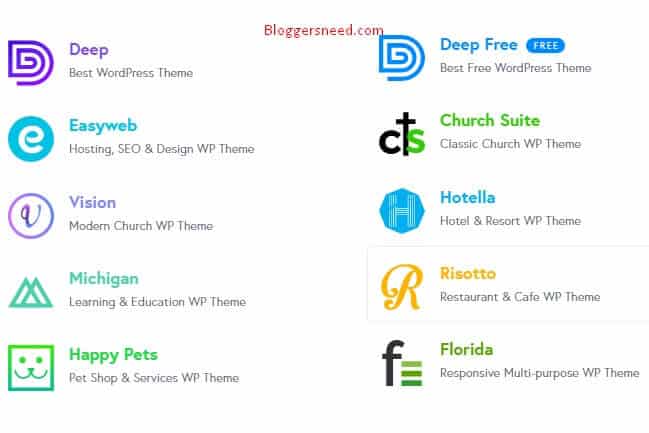 Deep Theme: This is the free WordPress themes with more than 120 demos and with several features to design your WordPress theme. Read my review of the Deep theme.
Easyweb – Hosting and SEO theme
Vision – Modern church theme
ChurchSuite – Classic church theme
Hotella – Hotel and Resort theme
Michigan – LMS theme
Risotto – Restaurant and Café WordPress theme
Happy Pets – Pet shop and service theme
Florida – Responsive and Multi purpose theme
These are the best Webnus themes for WordPress websites, and they have more themes listed on this page.
Premium Plugins: Webnus WP plugins are light coded and only click installable.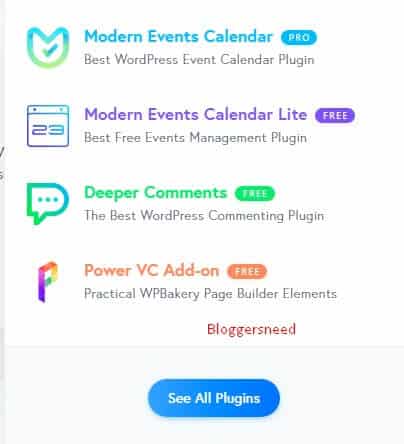 Modern Events Calenders: WordPress events calendar plugin, and they have a lite version which is free to use.
Deeper Comments: Manage user comments via this plugin.
PowerVC Add-on: It is a WPBakery page builder plugin.
Webnus Services: Webnus not only sells themes and plugins, but also develops a complete based on customer wishes.It offers
Installation
Speed Optimization
SEO Optimization
White labelling
Custom development
Custom design
Convert PSD to website backup and maintenance service
These are services that you get on Webnus and for this Black Friday and Cyber Monday, you get all these packages for 98% discount.
When the Webnus.net Black Friday sale will start?
The deal will start in November 2022.
Why should you not miss this deal?
There is no doubt that this offer is a great deal for anyone looking to purchase any of the products offered on Webnus.net. Not only does the coupon code save you 98% off the regular price, but all these services are valuable additions to your website and can help it do better in search engines.
Their themes and plugins are coded with best practices in mind, making sure that your site looks great no matter the device or browser used. This is a great way to get help with website design, development and marketing all in one place.
If you're still not convinced about Webnus products, then you're looking for the wrong place. They offer a large choice of premium quality WordPress products and services at discount prices, and this Black Friday is the money saver, so use this deal!
Conclusion:
Webnus is one of the best marketplaces to buy WordPress themes, plugins and services for your website. This Webnus Black Friday deal is the real deal and money saver for your WordPress website.
So use this opportunity to save big and buy premium WordPress products from Webnus.net at discount prices.
Other Black Friday Deals