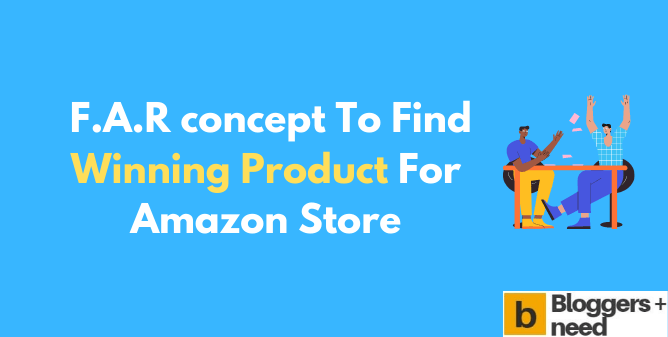 Do you want to launch on Amazon? By applying the FAR concept you will surely go further in terms of sales and profit.
Before you start importing half a dozen products, it is worth identifying the criteria to find the most suitable products. Finding a good niche market on Amazon is not so different from a "traditional" web project.
At the time I already presented in a post our two ways to detect a star product. In large part you will already see the points reflected in the previous post but this time I expand it and give it a basic structure with new data obtained from the last few weeks.
Those who want to go far with this type of business should apply the F-A-R concept. The niche has to be Feasible, Attractive and Relevant.
Amazon F-a-R Concept
Acceptable level of competition (Feasible)
If I were you I wouldn't start selling cell phone cases or USBs. It is certainly a saleable product but the competition is fierce. You probably still don't have the financial resources or the experience to succeed with this product. In the end you have to generate traffic through 2 channels (there are more but these are ideal to start):
Internally on Amazon (appear at the top when someone searches for your product) and on Google (position the Amazon product page in the search engine).
Competition on Google
Don't expect to rank your product page on Amazon after a short time. This requires a little more effort. Do the following analysis to choose a good product.
Number of indexed pages: my magic number is 1,000,000. Everything below this number of indexed pages in Google looks attractive at first glance. But you have to look at more things.
Authority of the pages in the top 10: there may be few pages (according to the criteria of 1 million indexed pages) but the top 10 are sites of very high authority (Wikipedia, universities, Ebay). In this case it can be even complicated to rank with Amazon's website. Later I will tell you how we will also position our own blogs, so here the authority of the top 10 is even more relevant.
Amazon product indexed in the top 10: when there is already an Amazon product indexed in the top 10 you know that it is feasible to position the product website with your keyword. The problem is that in this case the links are not enough.
It also depends a lot on the amount of reviews received for the product. The one that appears first in Amazon does not necessarily have to be the one that appears in Google (they rarely coincide). On this point I will be able to add new details soon because it is one of the most interesting from my point of view.
Competition on Amazon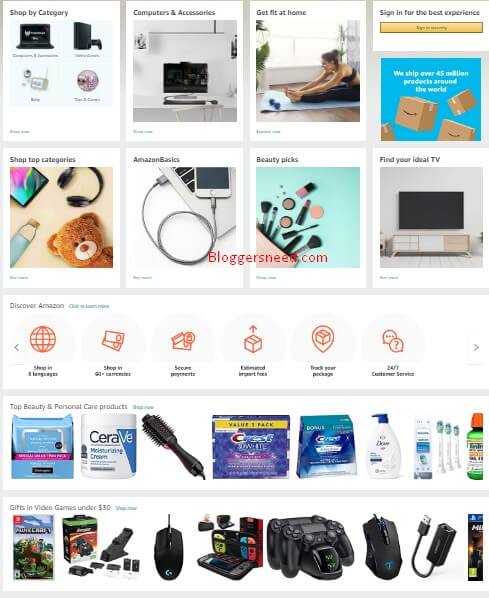 We have already covered this point. I will summarize and add some new nuances from what we have learned with the latest sales and changes in the rankings.
We have already talked about product ratings. At the same time it has an important weight on how you are rated at the seller level.
The total number of products in the store on Amazon is the number one indicator of whether or not it's easy to get on the first page. Anything under 5,000 is acceptable although it is better to choose a product with less than 1,000 alternatives on Amazon.
Attractive margin and moderate investment
I would not invest more than $10-20 for a product. If you make an exception the rest of the data has to be exceptional. The ideal is to invest in a product for less than 5 dollars. The reason behind it is very simple.
You are going to have to give away some products to receive the first ratings. This is part of your initial investment so it is better at the beginning to have a lower cost.
Therefore, with most products you are not going to have more than 5 dollars margin on Amazon. With a few 10 dollars and there are still some that will give you a margin of more than 20 euros. But this is already a lot of luck or doing a niche search for weeks and months to come up with one.
Existing market – sufficient demand for the product (Relevant)
Finally you need an existing market. You can't wait weeks, months or even years until the products your favorite tech blogs predict finally catch on. You don't need to sell with a known brand name but you do need a generic demand for the product. This can be quantified very simply:
Google searches
I would not apply the same metrics to Amazon as you would to a normal internet niche. In the United States I have repeatedly read that product searches on Amazon.com are 3 times higher than on Google. I doubt that we have the same situation here but even so it can be profitable to choose a product with 200 monthly searches if the other data fits.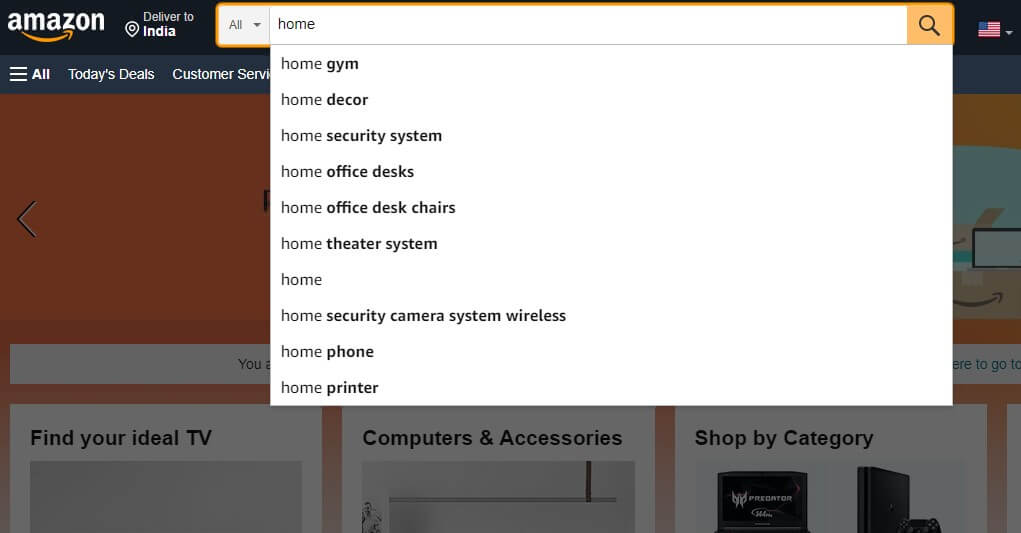 Sales on Amazon
The most direct indicator is sales on Amazon. Although we do not have exact data we can extrapolate from the ratings. If a product has many it is quite likely to sell in large quantities.
To play with a bit of an edge it might make sense to take a look at Amazon.com Bestsellers. Not everything that comes from across the pond is going to be successful here but sometimes you can get it right and play with the advantage of being one of the first sellers to sell just that product.
If you have been setting up online projects on the Internet for some time, you will have realized that the F-A-R concept can be applied in a modified way to any niche. In the end there is no point in launching if it is not feasible to be positioned, attractive in terms of potential revenue or relevant in terms of existing demand.