So, you're a fashion blogger and wondering what hashtags to use? Well, let me tell you, fashion hashtags are specific keywords or phrases that help Instagram users find posts related to their interests. They can be used to increase engagement on your posts and reach new audiences.
In this post, I'll share some of the best hashtags for fashion bloggers that can increase your post visibility and reach large audiences on social media like Instagram, Pinterest, TikTok, etc.
Let's begin.
How to choose the best Hashtags?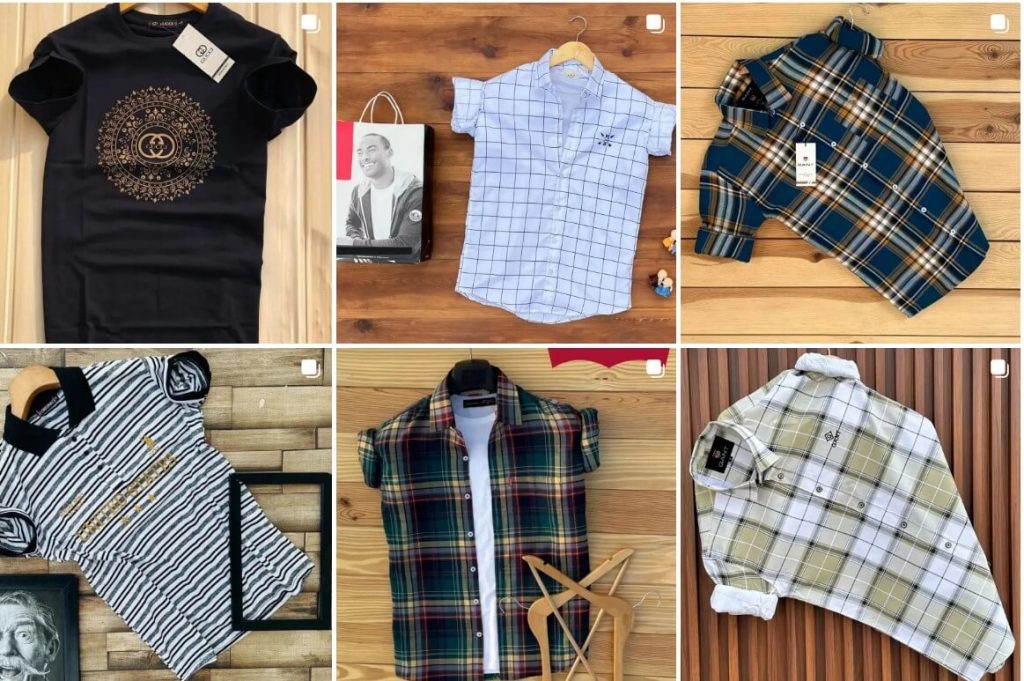 Hashtags should be relevant and specific to the post, and using the right ones can boost your visibility tenfold. To effectively use fashion hashtags on social media, it's important to research them before using them.
You don't want to overload your posts with irrelevant hashtags as this could result in getting shadow-banned. Instead, mix popular hashtags with more specific smaller-volume ones for better results.
Additionally, consider creating your own fashion hashtags that align with your brand's message and values. Incorporating these tips into your overall social media strategy can greatly impact the success of your blog.
Best hashtags for fashion brands
Boost your clothing brand's visibility and gain more followers with these trendy tags! As a fashion brand, it's important to establish your brand identity on social media.
You can do this by using popular hashtags related to fashion events such as #NYFW, #LAFW or #MFW. This will help you reach a wider audience who are interested in the latest trends and styles.
In addition, collaborating with influencers can also increase your brand's exposure on social media. Use hashtags like #influencermarketing or #sponsoredpost when working with them to attract potential customers who follow these influencers.
Finally, don't forget to use relevant tags for product launches like #newcollection or #comingsoon to generate buzz around your latest releases. With these hashtags, you can effectively maximize your social media marketing efforts and grow your fashion brand online.
Here are the best hashtags for fashion brands.
#fashion
#style
#ootd (Outfit of the Day)
#instafashion
#fashionista
#fashionblogger
#fashionable
#instastyle
#fashiongram
#fashionaddict
#streetstyle
#fashioninspiration
#fashiondaily
#fashionpost
#fashionlover
#fashiondiaries
#fashionphotography
#fashionable
#fashionable
#styleinspiration
#trendy
#outfitinspiration
#styleblogger
#clothing
#styleoftheday
#fashionweek
#fashiondesign
#fashionmodel
#fashionstyle
#fashiontrends
Trending fashion hashtags for Instagram Reels
If you want to keep up with the latest fashion trends on Instagram Reels, you'll love these popular hashtags that can help your posts get more views and engagement!
One of the most popular hashtags for fashion reels is #ReelInspiration, which is perfect for showcasing your unique style and creativity. This hashtag is used by many influencers and bloggers who share their favorite looks, DIY fashion tips, and behind-the-scenes moments.
Another trending hashtag for Instagram Reels is #InfluencerFavorites. This hashtag is great for finding inspiration from some of your favorite influencers in the fashion industry. You can use this hashtag to discover new seasonal trends or get ideas for outfit pairings.
By incorporating these popular hashtags into your posts, you can increase visibility and engagement on your content while also staying up-to-date with the latest fashion trends on Instagram Reels.
Here are the best-trending fashion hashtags for Instagram Reels
#fashionreels
#instafashion
#fashiontrends
#styleinspo
#outfitinspo
#fashionista
#trendyfashion
#fashionlover
#fashioninspiration
#fashionvideos
#ootd (Outfit of the Day)
#fashionable
#styleoftheday
#fashionblogger
#instastyle
#fashiongoals
#fashiondaily
#fashionaddict
#reelfashion
#fashioncontent
Conclusion
Congratulations! You now have a list of the best hashtags for fashion bloggers to use on Instagram. By incorporating these hashtags into your posts, you can increase your visibility and reach a wider audience.
Remember to choose relevant hashtags that align with your brand or niche, and don't be afraid to mix them up with some trending fashion hashtags for Instagram Reels. Keep in mind that consistency is key when it comes to using hashtags effectively, so make sure to include them in every post.
With these tips and tricks, you'll be well on your way to growing your fashion blog and reaching new followers who share your passion for style. Happy hashtagging!
Frequently Asked Questions
How can I use fashion hashtags to increase engagement on my posts?
Maximize engagement with fashion hashtags by understanding the algorithm. Use niche and user-generated fashion hashtags to attract a targeted audience. Balance popular and niche tags for optimal reach. Remember, it's not just about the number of likes, but the quality of engagement.
Are there any fashion hashtags that are particularly popular among international audiences?
Exploring cultural influences on fashion hashtags reveals that certain tags resonate more with international audiences. Analyzing the impact of influencer use of fashion hashtags, comparing popular ones across platforms, and examining user-generated content and emoji usage all play a role in hashtag trends.
Can using too many fashion hashtags negatively impact my reach and engagement?
Using too many hashtags can negatively impact your social media reach and engagement. Balancing hashtags with other engagement strategies is important. Choose relevant fashion hashtags and track their effectiveness. Overly popular hashtags may have drawbacks.
How can I find new and unique fashion hashtags to incorporate into my content?
To find new and unique fashion hashtags, research trending ones in your niche and incorporate location-based hashtags to target local audiences. Branded hashtags for your fashion brand are important, as are strategies for creating your own unique ones.
Are there any fashion hashtags that are specific to certain sub-genres of fashion, such as sustainable fashion or streetwear?
Looking for specific fashion sub-genres? Try #EcoFashion, #HighFashion, #RetroStyles, #AthleticWearTrends or even the recent trend of #GothFashionResurgence. These hashtags will help you connect with like-minded fashion enthusiasts and increase engagement on your posts.