Humanatic review and Humanatic Pay – The best home based job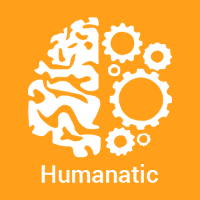 Humanatic review and Humanatic pay -It is a very useful website that gives companies a chance to improve their customers service and increase their sales. In addition to, providing work opportunity for more than thousand people around the globe, just like you.We know that using computers for transcriptions and decipherment can be irritating, and there are billions of intellectuals so why not giving them a chance? so we combine human intellect with a computer to bring out algorithms to provide our clients with every possible detail.
From home, our reviewers work, to record calls and allow us to find answers that we need for creating a very meaningful analysis of our clients precious class. And, in return providing our clients with reports and statistics will help them make the necessary changes for improving their business.
Why To work on Humanatic review calls  ?
You can schedule your own time to work  that makes a quite super and easier to work at your comfortable space all you need is internet connection and headset to review calls and earn part time income
Once you signed in Humanatic review – Humanatic you will assign a job to do and also one helpful thing and is that before you assigned a Humanatic review job they will provide some examples in every category that's a super thing the company has provided to every worker at Humanatic so working becomes a real opinion in Humanatic pay and review
⇒  Related links
Payment Method
The only flaw in humanatic pay is they need a verified PayPal account create an account in Humanatic and to get payments, and Paypal is the only option.
Once you have your PayPal login, you can apply to work for Humanatic pay and review calls, Log on to PayPal.com and sign up for your free account We require that you make a minimum of $10 before you request a payment. We process payments every Monday and Tuesday. All payments must be requested by Monday before 12 US (EDT). Any payout requests made after 12 noon US (EDT) on Mondays will not be processed until the following pay period. And always remember that Humanatic is free we surely do not charge you to working for us.
Pro's and Con's
Pro's 
Home Based job
Comfortable to work at anytime and anyplace
Less effort and more money
Humanatic Pay are Loyal here Once you have 10$ in your account you can Request for pay
No investment, All you need is internet connection and a headphone
Con's
Availability of calls is low
Getting a Job in Humanatic a Tedious
No  regular work – sometimes yes and no
Paypal is the only source of payment no other such as wire transfer  etc
For every wrong judgement your money goes decreasing (eg- If you earned 1$ and next time you make 10 mistakes, Then 1$ – 0.10  then only 0.90 in your account next time so sad 🙁 .
Humanatic Pay is less
Humanatic Tips and Tricks
Although working in humanatic is a real option but actual problem is that you can't get inside easily cause they need some qualified person for this work. So here is the trick or tips when applying to humanatic work you will see a column called "Description" in that say that i already worked as a Customer care Supporter or worked in BPO why i am saying is that humanatic jobs are understanding one's call and reviewing the calls  by describing you has some experience in the same field Chances of Getting selected or recruited by them is possible or high.