If you're a blogger or SEO and researching about your competitor website and don't know about their website traffic.
Then this article will help you get exact stats of their website traffic and what keywords they are ranking for.
By using this method, you can see your blog traffic and other domain traffic as well.
What is Website Traffic?
Website traffic is the number of visitors that visit a website each month. This data can be gathered in different ways, but the most common way to measure website traffic is through Google Analytics, and it is totally free of cost.
But there are many tools on the internet that will tell you the website traffic but not as accurate as Google Analytics.
They are
Neil Patel Tool
Alexa traffic data
Similar web website traffic stats
How to check Your Website Traffic
If you're a blogger and writing articles to get traffic and looking for an easy way to see the accurate date of your website, then you can sign up to Google analytics and Google Search Console, and it will show you how many visitors your blog receives.
Method 1: Google Analytics
You can use the filter option to see your website daily, weekly, monthly traffic data. Also, you can use the custom option to view traffic data for a specific keyword.
By using GA you can also know how you get visitors to your website.
They have 3 options
Traffic Channel: This option will show you the traffic from organic search, Direct, Referral and Social media channels.
Source Medium: This feature will show the traffic sources from the search engines like Google, Yahoo, Bing, etc.
Referrals: This option will show visitors coming from other websites.
Method 2: Google Search Console
This is the second way to check your website traffic and to remind you through this method you cannot check other website traffic.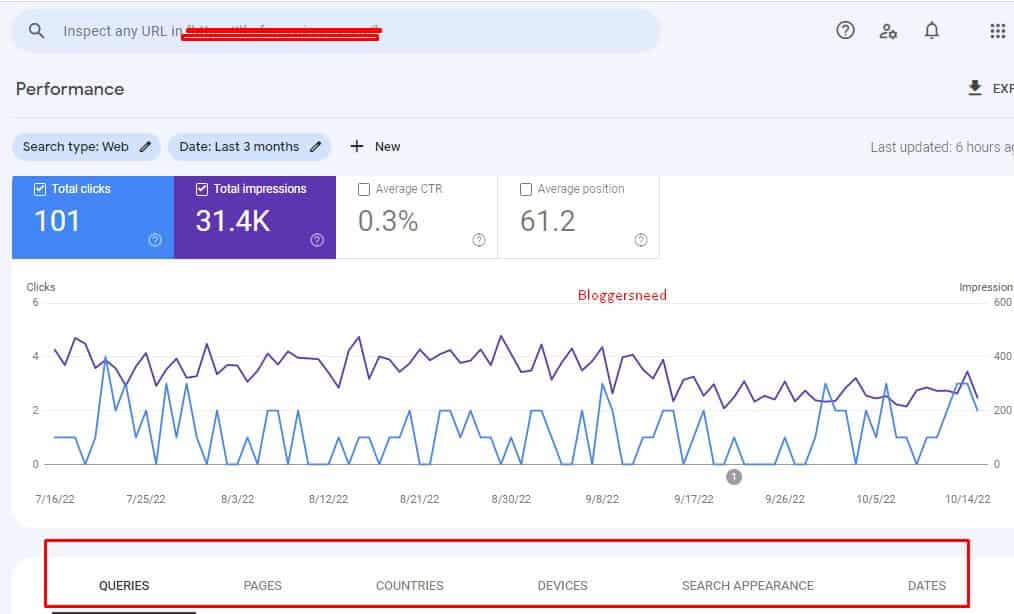 Create an account on Google Search Console, add your website and leave it for 48 hours so that it will start to collect your website data.
After the 48 hours it will show your website performance, Impressions, click received, keywords and its position, etc.
Using the Google Search Console method you can view your websites ranking data like:
Queries
Pages
Countries
Devices
Search appearance
Dates
Check Others Websites Traffic
Using the Google tools you can check your owned website traffic, however if you are an SEO you would research your competitor's website traffic, backlinks, keywords, etc.
For that you need to have a website traffic checker tool.
Here I am going to give you the free website's traffic check tool to find all metrics of your competitor's blog.
Free Website Traffic Checker Tools
1. Semrush
SEMrush is the best web traffic checker tool to find how much traffic the website is getting monthly. SEMrush is an all-in-one tool for SEO used by digital marketing agencies and professional SEOs to find out webpage metrics and do competitor research. Get Semrush free trial for 30 days.
Using SEMrush you can
Find Backlinks
Keyword Research
Website Traffic
Audit websites
On-Page SEO
2. SerpStat
SerpStat is another great all-in-one SEO tool and using SerpStat you can analyze other website traffic. They have paid plans and free plans with limited features. Using this tool you can easily analyze the organic search traffic and paid traffic of any websites.
If your email ID is, you can easily create an account on Serpstat to start using today.
Using Serpstat you can
Do website audit
Site performance
Monitor site rankings using the rank tracker
Content analysis
and much more.
To know all the features of the serpstat tool, visit this website Serpstat.com in your browser. If you're using a mobile phone, you can download the serpstat to monitor website visitors whenever you want.
3. Similar Web
Similar Web is the best analyzer for tracking unique visitors for any websites that are ranking in search results. They also have a Google Chrome extension to check traffic metrics of any website within a single click.
To check any domain traffic simply put the website URL address on the search bar, and it will instantly gather the website data and show to you.
Similar web free tool will show only the basic data, to see the full data you need to buy their premium plan.
Using Similar Web you can
Analyze website traffic
Find ranking keywords
Audience Interest
Top Marketing channel
Competitors
and much more
4. UberSuggest
UberSuggest is a tool developed by Neil Patel, a professional SEO and digital marketer. This is an all-in-one SEO tool for digital marketers and SEOs. Using this tool you can check website traffic, keyword research and competitor analysis of any website.
UberSuggest is a good tool for website traffic analysis to check the valuable organic search traffic, paid search traffic and social media traffic from Facebook, Twitter, etc.
Besides website analysis you can also find data about the content of any website, backlinks and Google page rank for a particular url.
You can try their free version by creating an account with your email address. Also, they have Lifetime version of their tool where you pay for one time and use it for a lifetime.
5. SERanking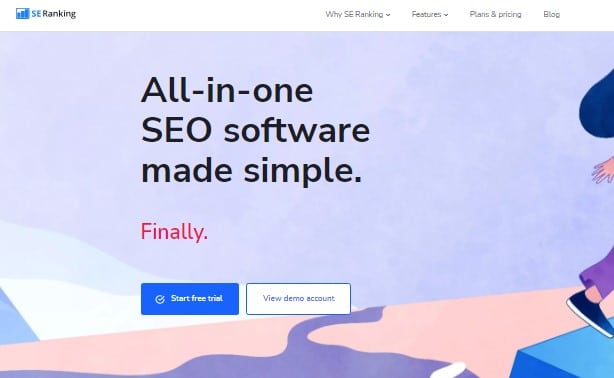 Seranking is the last tool in this traffic checkers list and the free version of this tool shows the organic traffic of any website, and it has a simple dashboard where it shows the overview of the website., and
You can do many SEO operations using Seranking tool and some of them are
search engine optimization
traffic analytics
keyword research
Backlink Audit
and much more
This tool gives you a 14-day free trial without credit and debit card. Create an account using your name and email address.
How to use Website Traffic Checker?
Using the website tracker tools is quite easy and if you used any SEO tools like SEMrush, Ah refs, etc. then you easily use this tool.
If you're a beginner in the blogging field and if this is your first time using the tools, it will be a little hard for you to get used to it.
The tools which I gave you above have an easy and simple interface and are available in all languages. If you don't know English means you can set the tool to your preferred language and use it.
All the above tools that I mentioned will give you valuable insights about your website and also competitor's website.
Using the tool is very easy.
Go to any of the above websites
and click Create Account or Sign Up.
Fill in the field with your Name, Email Address and Password.
Verify your account by clicking the verify link that you receive on your email account.
Enter the Dashboard and put your website address or your competitor's address and click enter.
Now it will show your website visibility, site's performance, site's traffic, etc.
How to Decrease Website Bounce Rate?
Website bounce rate is the percentage of visits that results in a user leaving your website without doing anything. If your website bounce rate is above 90%, which means your users are leaving quickly without reading your website.
Which isn't a good sign, and you are loosing your potential customers, and also you will lose website traffic.
In order to decrease your website bounce rate, here are the few tips to follow.
Mobile Friendly Website: According to Google data, 60% of traffic for any website comes from mobile traffic, so it is important to make your website mobile friendly which should look on any device like desktop, laptop, tablet, or phone.
Good UI Structure: The easiest way to reduce bounce rate making your website more user-friendly and easy to navigate, understandable and the contents are easily accessible.
Create Engaging Content: If you want to make your visitors spend more time and stick with your website, then you have to produce interesting and engaging content.
Current Trends: Who wants to read outdated and boring content? If you want to reduce your website bounce rates, then you should publish up-to-date contents relevant to your niche.
Conclusion
It's not easy to check website traffic of any blog, and you can't get which website gets more traffic or less traffic.
But with the help of this article, now you know how to check a website traffic, and also it will help you to understand a website potential.
Also, I have said some easy tips to decrease website's bounce rate which will help you to keep potential customers and website traffic.
Feel free to share this article with your friends and other bloggers.
How to check how many views a website gets
How to find daily visitors of a website?
How to find out how many views a website gets?