The introduction of blockchain technology has initiated a huge revolution in the marketplace. The blockchain is supposed to be the future of digital currency and offers users a huge range of reliability and credibility globally. The best thing about blockchain technology is that it has made money transfer and access quite convenient.
The introduction of blockchain technology has changed the way digital marketers buy ad services. The same provides new opportunities for small businesses and has added up absolute security, transparency, and convenience as well. The blockchain has changed the way online businesses are doing it.
Whether it is about marketing or it is about social responsibility, it has come up in a more apparent way to customers.
The best thing about the blockchain is that it offers convenient transactions between the two parties without requiring third-party verification. It is the perfect way through which we can keep a check on our currency online.
Whether it is about cryptocurrency or finance, blockchain has become quite popular in the world of digital marketing these days. Both marketers and customers are taking the leverage of the blockchain to acquire maximum transparency during transactions.
The guide will provide you with full-on information on How Blockchain is Revolutionizing the Future of Digital Marketing
What does blockchain in digital marketing mean?
The blockchain serves as a series of digital records which are interlinked to each other. Blockchain doesn't require any third-party verification and is responsible for the growing surge in use. The best thing about this technology is that it verifies and records all the transactions at a single location.
Blockchain in digital marketing increases the transparency and protection of data over there. The same works as great assistance in acquiring accurate leads and provides absolute user experience to their customers.
Blockchain has become quite popular in the last few years due to the availability of absolute transparency. Whether it is about finance or it is about media or telecommunication, blockchain is serving as a fast-emerging industry.
10 Reasons Blockchain is Revolutionizing the Future of Digital Marketing
1. Authenticity
Blockchain brings up authenticity in digital marketing. It removes the uncertainty and ensures users get the exact product you have ordered or are being marketed to you. Blockchain helps access intricate information such as manufacturing of products, labor, payment options, and other vital information.
The information thus acquired helps businesses in establishing credibility successfully. It helps customers know everything about the business and serves as a real asset for both.
2. Transparency
It is a bit harder for small businesses to acquire the trust of their customers. The ongoing scams and frauds have made most people more attentive and cautious of the information being told to them. Everyone wants to have truth and transparency about brands.
Every customer out there wants to have absolute information about the product, such as from where it is coming or from what things it is made up of. Blockchain helps businesses maintain transparency in their operations.
It records and verifies the steps and documentation of every piece of information for everyone.
Moreover, it also ensures the availability of information on the network. This simply means that everyone will have complete information about the supply of the retailer or distributors.
3. Advanced Payment modes
The presence of blockchain has modified payment methods to a greater extent. The presence of blockchain provides more liberty to the business related to payment methods.
Image credit : view source
Online payments are usually made through payment gateways which further receive the information from the client and send it back to the bank for approval of the purchase.
Blockchain is supposed to be the future of online transactions. A wide range of companies today have started preparing for these alternative payment methods and have begun accepting cryptocurrency transactions for their business.
Being a marketer, you can also start preparing for this technology. You can recognize these market payment trends and can reach the market before it hits you hard.
Along with cryptocurrency payments, blockchain technology is also used for different other purposes. The introduction of the same has changed the aspects of digital marketing activities.
It allows marketers to remove third-party sources for selling and purchasing ad campaigns.
4. Perfect leads
The success of every single digital marketing campaign depends upon the fact that marketers effectively collect data from different resources. It is one of the most common approaches that are usually not accurate due to inconsistency and inaccurate data.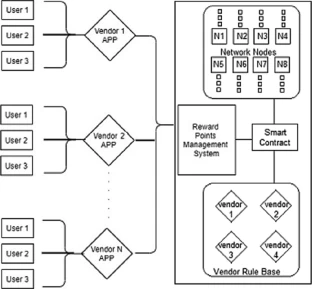 Image credit : view source
Blockchain is a perfect way to acquire accurate data effectively. It decentralizes all the transactions and hence helps marketers in acquiring the accurate source of data collection. Being a marketer, you can easily pay incentives to your customers for the data collected and hence can assure high ROI from a campaign runoff.
5. Consumer's digital rights protection
Getting details about the consumers and offering and marketing products to them accordingly is something the majority of companies love to do. Every digital marketing company today requires your contact numbers, such as your phone number, email address, and much more, so that they can easily reach you and serve you the preferred products accordingly. Blockchain is a digital marketing business that helps you acquire customer information so that you can always serve better.
6. No keyword inconsistencies
Blockchain on digital marketing helps marketers get rid of keyword tracking effectively. Tracking a keyword on a digital medium has never been so easy. Whether it is about google algorithms that keep changing every time or the target audience, different things are there that complicate the process.
The presence of blockchain provides you with real numbers that make it easier for you to track the keywords eventually. It helps users track keyword positioning effectively regardless of the devices and locations. In other words, we can also say that you can now effectively create a data-driven accurate keyword research campaign anytime.
7. Effective scam handling
Frauds and scams have become quite common in advertising. These frauds or scams are usually being done for fast and frequent clicking.
Blockchain is combating perfectly with the adChain Registry which is a smart contract on the Ethereum blockchain. The same ensures the presence of authentic clicks and ad impressions due to the involvement of a trusted blockchain.
It reduces the higher levels of ad fraud and also ensures end-to-end transparency for all kinds of data.
8. Absolute control over the content
Every marketer wants to show their ads every single time they target their customers. The presence of so many such ads can annoy customers anytime and that is the main reason why people opt for ad-blocking penetration.
Every customer wants to have full control over their internet access. The presence of blockchain makes things much more convenient for consumers and marketers. One can now easily make easy transactions or can easily share the required information with the parties whenever required.
Blockchain technology provides consumers the power to charge companies so that they can reveal their contact information accordingly.
9. Business Booster
The blockchain serves as a business booster for different smaller firms. It is the future of marketing and business that holds immense capabilities along with it. It is the best assistance that helps small businesses to flourish and compete with larger companies.
It further helps reduce costs and increases transparency and trust among consumers. Blockchain significantly affects digital marketing and makes it easier for you to target the audience you intended to do while wasting no money.
10. Power to the users
Blockchain provides power to the hands of consumers. It offers the value of the data back to the consumers. Blockchain has successfully enabled them to pull data from their customers. It has succeeded in serving different companies by pulling up customer data.
The best thing about the blockchain is that it assists companies in marketing personally for them. A wide range of companies today is making money using this incredible asset of technology.
Blockchain is being served as a completely new way for viewing advertising by trading the value of online attention. Blockchain includes blockchain for protecting your digital rights.
The same provides you with data that stays with you.
It acts as a key for unlocking different apps effectively. It is a simple and revolutionary tool in the world of digital marketing that is free for all. The platform provides personalized information to the customer, making things much more convenient for them.
Conclusion
So guys! Hope you have well understood how effectively blockchain has impacted digital marketing these days. The future of marketing and businesses has simplified things both for consumers and marketers.
The introduction of blockchain has brought up a massive level of transparency and trustworthiness among consumers and has made it easier for them to make transactions on a global medium. It has brought up value to the customers and has made online purchasing much more convenient.