Are you struggling to find the perfect e-commerce theme for your website? You're not alone. According to a recent survey, 8 out of 10 business owners can't decide which theme best suits their needs.
Don't worry – choosing the perfect e-commerce theme doesn't have to be complicated! In this article, we'll discuss what features to look for when selecting an effective and high-converting e-commerce theme. These features include customization, performance, mobile responsiveness, SEO-friendliness, built-in payment gateways, and customer reviews and ratings.
By the end of this article, you'll be equipped with all the knowledge needed to pick the right theme for your website.
Let's get started!
Table of Contents
A Guide to Choose Perfect eCommerce Theme Key Takeaways
Customization, performance, mobile responsiveness, and SEO-friendliness are important features to look for in an eCommerce theme.
A high-converting theme and easy navigation are crucial for a successful e-commerce website.
Non-coders can still have customization options when selecting an eCommerce theme.
Security protocols for customer data protection and scalability considerations should be taken into account when choosing an eCommerce theme.
Choose an Easily customizable E-commerce Theme
Choosing the easily customizable eCommerce theme will save you time and money.
By choosing a customizable theme, You don't need to be a coding expert to customize your e-commerce theme! With intuitive and easy-to-use customization features, you can quickly and easily customize your theme with drag-and-drop functionality.
Plus, there are plenty of design options and personalization capabilities so you can create exactly the look and feel that suits your business needs.
And don't forget – custom branding and colors help give it that extra wow factor!
Related: Best e-commerce themes for WordPress Websites
Can the eCommerce theme can be customized without Coding Knowledge?
Depending on the e-commerce theme you select, it may or may not be possible to customize it without coding knowledge. When looking for an affordable theme with a user-friendly design, make sure to consider its selection of custom designs and design flexibility.
If you want to customize your store without any coding expertise, choose a theme that offers extensive features like drag-and-drop design tools, widgets, and plugins. With these options, you can easily add new elements and modify existing ones without having to write code.
However, if you have prior coding experience or are willing to learn some basic web development concepts, then there are even more customization options available.
In any case, do your research before making a final theme selection to ensure that what's available is compatible with your needs and desires.
Moving on from customization options, now let's take a look at how the chosen theme will perform when implemented.
Performance
Ensuring your eCommerce website runs fast and smoothly is key to having a successful business, so you'd better make sure performance is up to par – no cutting corners!
Responsive design, page speed, and cloud hosting are essential for great performance.
Scalability considerations must be taken into account when selecting an eCommerce theme.
Security protocols should also be implemented to ensure your customers' data remains secure.
Lastly, look for mobile-friendly themes that will offer the same user experience on any device.
With these components in place, you can have confidence that your site will deliver a consistent experience across all platforms and devices.
According to the Pac. Asia J. Assoc. Inf. Syst. "The model for measuring the performance of eCommerce websites, from an owner's perspective, includes first-order factors such as usage, financial benefits, and owner satisfaction"

Ghandour, A., Benwell, G., & Deans, K. (2011). Measuring the Performance of eCommerce Websites- An Owner's Perspective. Pac. Asia J. Assoc. Inf. Syst., 3, 2. https://doi.org/10.17705/1PAIS.03101.
High Converting Theme
Choosing an eCommerce theme with a high conversion rate is like investing in gold – it's worth its weight and will pay off in the long run! To achieve this, focus on user experience, design aesthetics, visual appeal, customer service, and price points.
A perfect eCommerce theme should have elements that engage customers while also providing them an easy-to-navigate layout.
Utilizing call-to-action features is another great way to boost conversions. It's important to find a balance between the design elements that will make your store attractive and the features that make it easy for customers to complete purchases.
With all of these factors taken into consideration, you can rest assured knowing you chose a theme that has the potential to bring success to your business. Easily customizable options are also available so you can tailor your website to best meet your needs.
Mobile Responsiveness
According to the Entrepreneurial Business and Economics Review by B. Knežević et al, users express a high level of satisfaction with mobile shopping and have positive attitudes towards the usefulness of mobile shopping applications.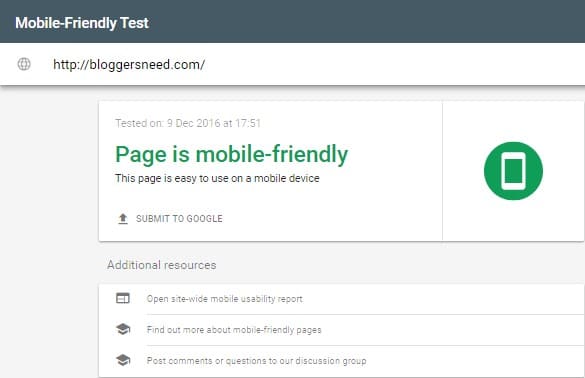 Make sure your customers get a seamless experience no matter what device they're using by having a website that's optimized for mobile responsiveness.
Mobile-friendly design, responsive across devices, touch-friendly navigation – these are just some of the features you should look out for when choosing an eCommerce theme. Adaptive content layout and optimization for page speed will ensure users have a streamlined online shopping experience on any device.
SEO-Friendly
According to the International Journal of Computer Trends and Technology, applying SEO strategy for online shops can potentially increase visitor traffic and rankings in a relatively short time.
To ensure your site is optimized for speed and search engine rankings, consider the following:
Speed optimization techniques like caching features to improve page loading times.
Keyword selection for titles, meta tags, and content optimization to increase organic traffic.
Incorporating page elements such as structured data markup and Schema.org integration so search engines can better understand your content and rank it higher in their results.
These steps are crucial for achieving a higher ranking on search engines and increased visibility for potential customers!
The next step towards building an effective e-commerce website is incorporating built-in payment gateways to start accepting orders online quickly and securely.
Built-In Payment Gateways
Integrating built-in payment gateways to your e-commerce site is like building a bridge between customers and their purchases – fast, secure, and reliable. According to the International Journal of Trend in Scientific Research and Development by K. Oo et al. "The electronic payment gateway provides confidentiality by using RSA for online payment transactions and trusted third party to recover the disputation between online merchant and customer".
When analyzing fees, comparing providers, and considering data security, it's important to ensure that the user experience is seamless throughout the checkout process.
Additionally, integration support must be taken into account when selecting a payment gateway for your store. By choosing a gateway with built-in features such as PCI compliance and multiple payment options, you can guarantee a safe and streamlined checkout experience for your customers. This will help create trust between them and your brand while also increasing sales.
With all these considerations in mind, you can confidently move on to the next step of customer reviews and ratings.
Customer Reviews and Ratings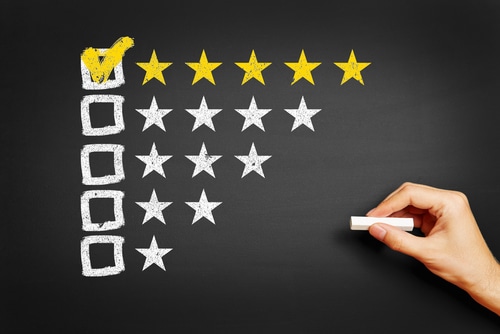 Adding customer reviews and ratings to your website can be a great way to boost trust in your brand and increase sales. A review system offers customers an ad-free experience, as well as the opportunity to provide user feedback that will help you improve product quality. According to R. Baydoun et al from the Journal of Business and Psychology. Evidence suggests that customer ratings are viable and an important criterion for use in the validation of customer service instruments, improving their products and increasing sales.
Additionally, it provides customer service with valuable insights into compatibility issues or design flexibility. Customer reviews and ratings also create social proof which can lead to more conversions.
An effective review system should include:
Moderation features
Responsive customer service
Trust-building elements
Easy integration with payment gateways
Having a reliable review system is essential for any e-commerce store looking to build credibility with its customers.
Conclusion
Choosing the right e-commerce theme can be a daunting task, but it doesn't have to be. With the right research and guidance, you'll find that perfect theme for your online store.
It should be high-converting, easily customizable, performant, mobile-responsive, SEO-friendly, and offer built-in payment gateways so you don't have to worry about setup.
Lastly, don't forget customer reviews and ratings – they're like gems in your crown of success!
All these features will make sure your store is set up for success from day one. So let's get started on finding that shiny diamond in the rough!