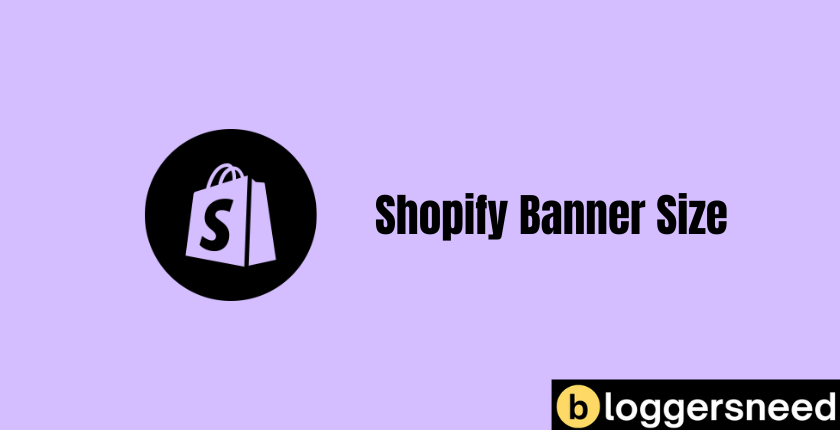 Looking to make your Shopify store stand out? It's time to get your banners in check. But what's the ideal Shopify banner size? Whether your customers are browsing on desktop or mobile, you need to know the right dimensions to create eye-catching designs.
In this article, we'll break down the perfect banner sizes for both desktop and mobile devices and share some design tips to help you create effective banners. Plus, find out if A/B testing is worth your while.
Let's dive in!
Table of Contents
What is the Ideal Shopify Banner Size?
If you're wondering what the ideal Shopify banner size is, there are a few factors to consider.
The best image sizes for a website banner or blog image on Shopify vary depending on the shopify theme you're using. However, there are some optimal image sizes that you can follow to ensure your banner looks great.
For desktops, the recommended dimensions range from 1200 pixels wide to 1600 pixels wide, with a height of 300 pixels to 600 pixels.
For mobile, it's crucial to have a responsive design, so your banner adjusts accordingly. To accommodate different screen sizes, aim for a width of 640 pixels to 820 pixels, and a height of 300 pixels to 400 pixels.
What is the Shopify Banner Size for Desktop?
You should use a width of 1200-1600 pixels and a height of 300-600 pixels for the Shopify banner size on the desktop.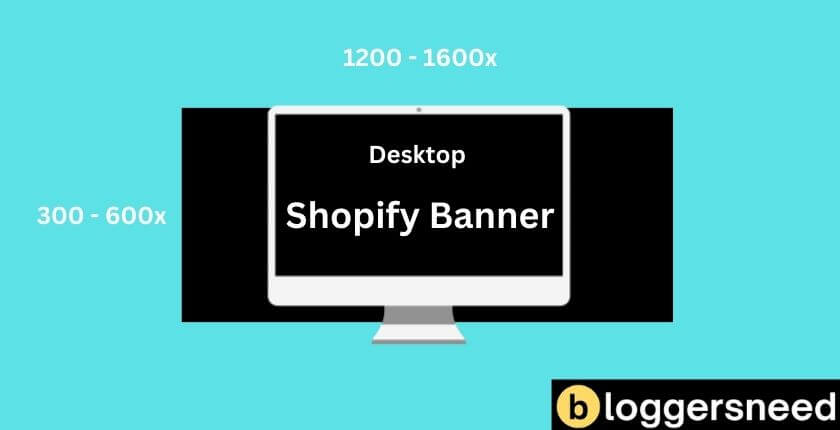 Here are four reasons why this size is important for your website:
Optimal Visibility: A banner with these dimensions ensures that your product detail is displayed prominently on the desktop version of your website. It grabs the attention of visitors and effectively communicates your brand or promotional content.
Improved Website Ranking: Using the correct banner size can positively impact your website's ranking on search engines like Google, Yahoo, Bing, etc. Search engine algorithms consider the overall user experience, including the use of appropriate images and sizes, when determining rankings.
Seamless Integration: The recommended dimensions for the Shopify banner size allow for easy integration into the website's layout. It ensures that the banner fits perfectly without distorting other elements on the page.
High-Quality Images: By using the appropriate size, you can maintain the quality of your banner images. Images that are too small or stretched can appear pixelated and corrupted which will result in a bad user interface.
What is the Shopify Banner Size for Mobile Devices?
Have you determined the correct Shopify banner size for mobile devices yet? It's essential to ensure that your website looks visually appealing and professional on all devices, including smartphones.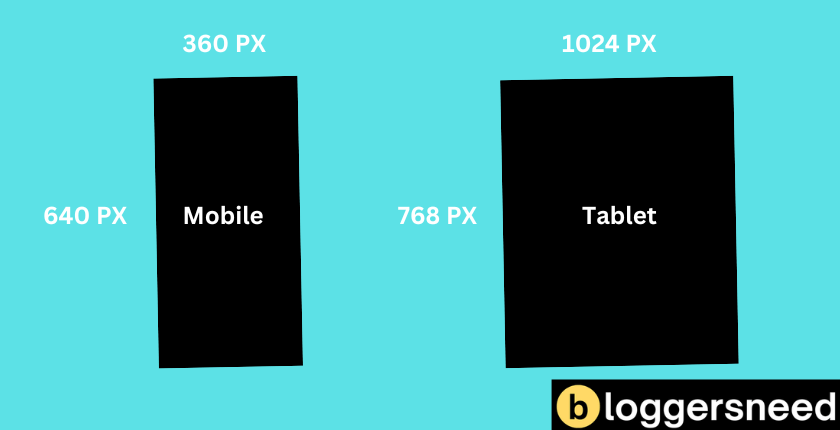 The Shopify banner size for mobile devices is 640 pixels wide by 360 pixels tall. This size allows your banner to fit perfectly on the screen without being cut off or distorted. To help you visualize the impact of the correct banner size, take a look at the table below:
| Device | Width (pixels) | Height (pixels) |
| --- | --- | --- |
| Desktop | 1920 | 1080 |
| Tablet | 1024 | 768 |
| Mobile | 640 | 360 |
What are some design tips for effective banners on Shopify?
Make sure to carefully choose the colors and fonts for your Shopify banners to create a visually appealing and eye-catching design. Here are some design tips for effective banners on Shopify:
Optimize image size: Use high-resolution images that are optimized for web and mobile devices. This will ensure your banners load quickly and look sharp on all devices.
Consider banner size: Shopify recommends using a banner size of 1200 x 400 pixels for desktop and 1200 x 800 pixels for mobile. However, you can customize the size based on your specific needs.
Keep it simple: Don't overcrowd your banner with too much text or images. Stick to a simple and clean design that conveys your message clearly.
Use contrasting colors: Choose colors that complement each other and create contrast to make your banners stand out. This will grab attention and make your message more noticeable.
Should I conduct A/B testing for my Shopify banners?
Consider conducting A/B testing for your Shopify banners to determine which design and messaging resonates best with your audience. A/B testing is a valuable tool for optimizing your banner's performance and increasing conversions.
By comparing two versions of your banner, you can identify which webpages are more effective and make data-driven decisions to improve your design.
When conducting A/B tests for your Shopify banners, it's important to consider the size of your images. Different image sizes can have a significant impact on how your banners are perceived by your audience. Here are some conversion tips related to image sizes that you can explore during your A/B tests:
| Banner Design | Image Size |
| --- | --- |
| Option A | Best Image Sizes |
| Option B | Bigger Image Sizes |
| Option C | Smaller Image Sizes |
Conclusion
In conclusion, choosing the ideal Shopify banner size is important for creating an engaging online store. Whether you're designing for desktop or mobile devices, it's important to consider the dimensions that will ensure your banner looks its best.
By following our recommended design tips and conducting A/B testing, you can optimize your banners for maximum conversions.