Divi is a design framework in WordPress that enables the user to customize and design every component of their website from scratch. Divi allows the user to have control over everything and you can also customize the fine details.
In this article, we will discuss some of the best Divi eCommerce child themes and how they can help developer make their websites. We will also give examples of websites that use these eCommerce themes and that will also inspire you to design your website with the help of these themes.
Best Divi Ecommerce Themes
Here are some of the best Divi child eCommerce themes that you can use for your site:
1. Divi
Divi is the most popular WordPress theme in the world and is one of the premium Divi child themes. Divi is the ultimate WordPress page builder and takes your website-building experience to a whole different level. You can also make amazing websites with Divi eCommerce themes.
The Divi theme comes with advanced visual builder technology. Divi is not just a child theme, it is a website-building platform and is a replacement for the WordPress post editor. Divi is a vastly superior visual editor to the previous editing platform and is used by newcomers and professionals for different websites.
Features:
eCommerce compatibility
100 % customizable options
Real-time previews
No PHP and CSS required
Drap and drop building
What we Like:
Easy-to-operate software
Weekly layouts with easy imports
Designed for both newcomers and professionals
Affordable child theme
2. Divi Ecommerce
This Divi theme comes with several outstanding and world-class features that will help you set up your site in no time. The Divi eCommerce theme is also a child theme, so it can help creators make amazing websites.
The Divi eCommerce child theme is designed to sell different products through Divi and Woocommerce. This theme can market, promote and showcase all your products with professionally styled CTA's, checkout, account, and shopping pages. This Divi builder can also help you set up an online store.
The Divi eCommerce child theme can increase your website sales by offering trending product display options. The software can also showcase countdown timers and time-sensitive offers. You can use Divi eCommerce to build a loyal shopper club with standout email opt-ins.
Run an A/B test to see which product performs best with the visitors or just pick the product that you like the best.
Features:
Product display options
Time-sensitive offers
Offers market promotion tools
It runs an A/B test
Divi Woocommerce themes
Divi layout injector
What We Like:
It can build a loyal shopper club
Easy to use
No.1 child theme for online stores
It offers layout packs
Also Read: Shopify Ecommerce Themes
3. Molti Ecommerce
Molti eCommerce is a multipurpose Divi child theme and with the help of the Molti theme, you can set up all types of websites such as plumber, agency, renovation, and consulting websites. You can also use the Multi eCommerce to set up an eCommerce store.
This theme was created by Samarj and is sold as a multi-purpose and modern eCommerce site template for online stores using Divi and WooCommerce. This version of Molti offers more benefits that the business version and comes with amazing WooCommerce features and functions.
You can also avail a 30-day money-back guarantee if you purchase the Molti eCommerce theme through the Elegant themes marketplace.
Features:
WooCommerce Integration
10 footer layouts
25+ page layouts
Custom my account page
What We Like:
Built-in animations
Multipurpose design
100 % responsive design
Easy demo content importer
4. Avanti
Avanti is a multipurpose child theme and is accompanied by 60+ pages for more than nine niches. This theme is integrated with Woocomerce and is equipped with several world-class features.
The Avanti Woocommerce has also gone through an update and comes with the latest Woocommerce-styled modules. The theme offers new filter options, extra Divi WooCommerce pages, and a new product page design.
Avanti comes with several built-in elements such as:
Content boxes
Headers
Footers
Opt-in boxes
Flip boxes
Testimonals
Team members
With Avanti, you built a Divi and Woocommerce store in no time. You can start building your website with the Avanti one-click demo import. You can also use the Avanti design on unlimited sites.
Features:
One-click demo import tool
Prebuilt elements
Woocommerce integrated
2 new web designs
What We Like:
9 different niches
60 + new pages
New Woocommerce update
2 new header designs
5. Divi Cart Pro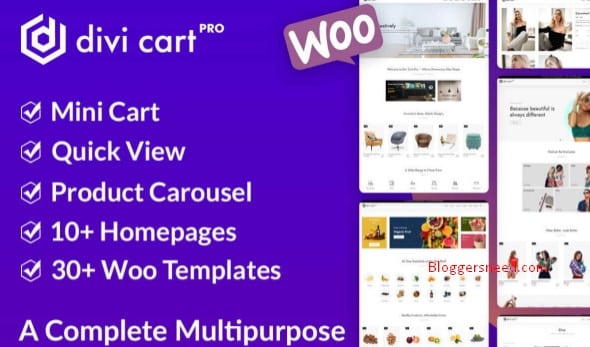 The Divi Cart Pro is a powerful Divi child theme and offers more than four native inbuild modules such as the mini cart, product categories grid, shop grid, and product carousel. For this theme, no third-party plugins are needed and all the features are built into the theme.
The Divi Cart Pro offers a prebuilt homepage layout that fits all types of businesses. The theme will also enable your customers to review their carts from all product pages. The built-in products module will help you improve the functionality of your store.
Features:
5 homepage layouts
Customized Divi slider
Product collections page
Product category mega menu with images
What We Like:
Offers 5 times more product types than other child themes
6. Phoenix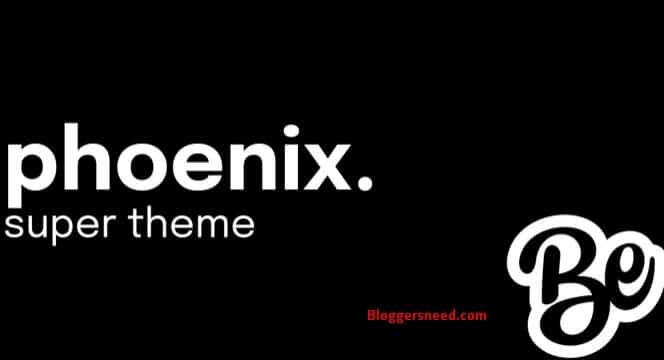 The Phoenix super theme is one of the best child themes in the market. You can use this theme to set up an eCommerce website or other types of websites. The Phoenix super theme offers a great look on mobile and tablet devices.
The Phoenix super theme has recently added more mobile and tablet customizations. This will ensure that the Phoenix super theme looks beautiful on all devices. The focus of the Phoenix child theme is on using plenty of beautiful images, solid typography, clean lines, and white space.
Features:
100+ selections
Beautifully responsive
Several mobile and tablet customizations
Modern design
What We Like:
It looks good on all devices
Easy to use theme
More than 100+ professionally designed sections
7. Fashion Divi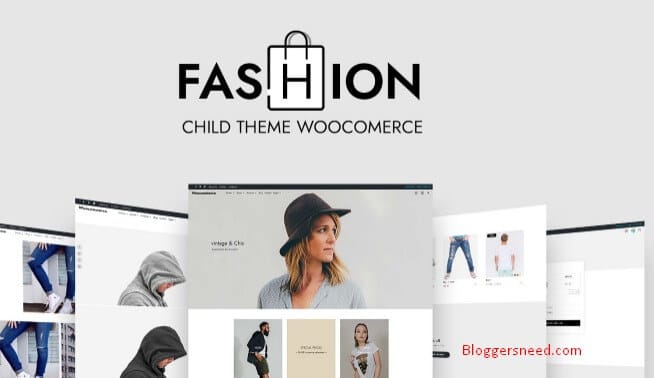 The Fashion Divi eCommerce theme is the perfect child theme for those who want to set up an online fashion store. The Fashion Divi template offers you trendy, minimalist, modern, and elegant child themes.
The Fashion Divi gathers all the latest online trends from online fashion stores and the template is optimized for phones and compatible with Woocommerce. The Fashion Divi also offers ajax product filtering.
Features:
Gallery products in full screen
Dynamic scroll effects
Instagram feed connection
Discount voucher forms
Search in Ajax
What We Like:
Fixed banners for discounts and offers
Masonry gallery plugin
Quick shop on the phone
8. Divi Handmade
The Divi Handmade child theme is a feminine template and is perfect for DIYers, bloggers, sellers, and crafters. This child theme showcases crafts, arts, handmade projects, gifts, collectibles, and antiques.
The Divi Handmade child template has Woocommerce integration and uses the Divi Woo modules. The Divi 4.0 theme templates are designed for product tags, product categories, product pages, and shop pages.
Features:
15 templates
Adjust global styles for buttons, colors, and fonts
Instagram Integration
Woocommerce integration
Customizations
Divi logo swap plugin
What We Like:
Custom Divi head menu
Divi theme builder
Perfect for bloggers and professionals
9. Divi Girl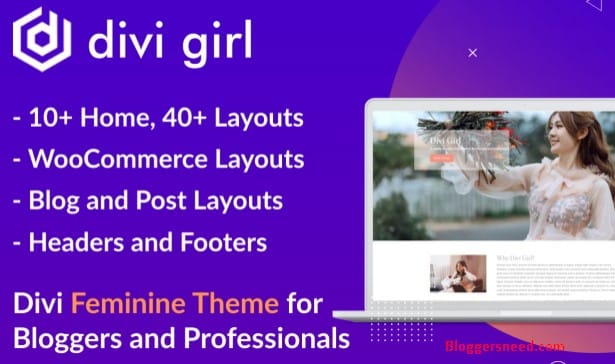 The Divi Girl is a Divi child theme and is a premium and ready-to-use template. This template has several features, layouts, and necessary pages. With this child theme, you will be able to make your website run a digital store, where you can sell different services and products.
The Divi Girl child template comes with 10 prebuilt pages, 12 homepage variations, and more than 40 custom layouts for search results, posts, blog pages, and Woocommerce layouts. Whether you are an amateur or a Divi website developing agency, having so many multiple layouts will help you change the website's appearance.
Features:
40+ custom templates
10 blog pages layouts
Header layouts
Woocommerce page
What We Like:
Ready-to-use template
12 homepage variations
10 pre-built pages
10. Divi Multipurpose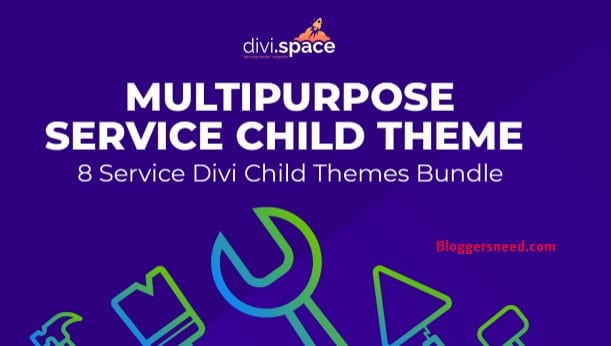 The Divi Multipurpose comes with eight demos and is incredibly easy to customize. This template can offer different customizable options and will easily publish the content on your website. The Divi Multipurpose template is designed to help your business grow and with the Visual Builder, you can easily edit the content.
The Divi Multipurpose can also offer premium call-to-action modules, which offer the viewers the chance to make a cost estimate request with the service provider. This template is available at a divi marketplace.
Features:
Visual Builder
Call-to-action modules
Customizable options
Several premium plugins
What We Like:
It can easily publish your content
It helps your business grow rapidly
Easy-to-use template
Divi Ecommerce Examples
Here are some examples that are part of the Divi community:
One Leaf Designs
The One Leaf design displays different product images in a full-width slider. The site also has a shop CTA, followed by a best sellers section. The shop page displays products in a boxed section that is over the header. The product pages display products with a box shadow. The box shadow is present for all images.
The text of the products is styled to match the website, and also contains links to other products that visitors can check out.
East of Africa
This website has an elegant design and focuses primarily on business. This website has many call-to-action options to see different products. This website's category page has a large logo with a navigation and header menu that you can scroll through with the header.
Product pages of the site have a search box and suggested categories. The product page displays products in a pair of columns. The layout of the web pages has a simple design and contains suggested products.
Sweet Cecily's
Sweet Cecily's website displays images in the form of links and has a multi-column design to display the different products. A part of the logo is the background of the website and the homepage, category pages share the same background.
The pages show products in four columns and have widget options on the sidebar. The widgets are configured to match each product and the pages feature related products and a sidebar button. This website has beautiful product photography.
Modern Pink Paper
This website has a beautiful homepage and looks almost like a real-life store. This website uses beautiful colors to pull viewers and has CTAs for different categories. This website's primary pages, use one image to display all the categories that the site offers.
The pages for the secondary categories of the website show filters and the product pages offer several customization and color options. The buyer that visits the website can change the color, add a name for the customization or notes, and can also view the product before it is shipped.
The Bro Basket
This website has a shop CTA and a full-screen header. A part of the site displays the different shopping categories and images are used for each category. A segment of the site displays many sections of The Bro Basket company and gives information about what the company does.
This particular section also offers 3D cards and blurs the cards that are further away. The site's description region for the product pages has full-width video or personalization options. The product pages also contain related products. The photography of this website is beautiful, to say the least.
Conclusion
In this article, we discussed the 10 best Divi eCommerce website themes. We went over the features and benefits that each theme offers to a website. Toward the end of the article, we listed some websites that use Divi eCommerce themes.
You can use these website examples as inspiration and build your eCommerce websites with the help of the Divi themes. You can also use different customization options and give your website a unique appearance, and you can do all this in just a short period of time.