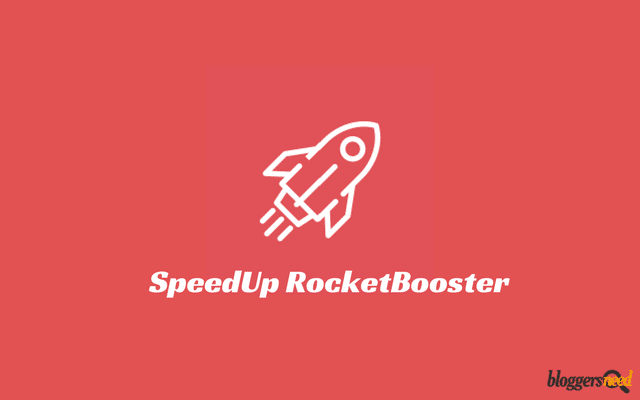 In this post, I am going to feature a new shared plan FastComet speedup rocketbooster from FastComet hosting and to know more about FastComet web hosting company check out FastComet review
Fastcomet got three plans under shared hosting package.
1. StartSmart Plan – Single website hosting
2. ScaleRight Plan – Multi-Website hosting
3. SpeedUp RocketBooster (New)  – Multi-Webstie hosting
In a glance, the new plan from fastcomet is Speedup RocketBooster.
To say about this feature in short
Rocketbooster is the cache compilation on new fastcomet plan, called SpeedUP.
It is next level shared hosting plan with unmatched speed and fully optimized.
It comes with in-house build caching system that will help you make your website loading faster and handle more visitors online.
FastComet Speedup RocketBooster In Depth:
Rocketbooster is the new plan from FastComet and what makes it special is?  It uses Varnish cache software when a user visits your website or web page.
Varnish is the powerful open source reverse HTTP proxy that speeds up your website 10X faster depending upon your website.
Its turbo speeds up your website which will add more SEO value to your website.
As we know that website speed is one of the factors for landing our website in the top of the Google search engine.
By using this rocket speedupbooster now, you can quickly bring your website in the top place.
So what Varnish Cache actually does?
When a visitor visits your website, your server acts as the mediator between your visitor and your website.
The server will search for the exact data which visitor need to be get and once the necessary file is seen.
The server will return the data to your website in text, picture or video format.
And when visitors are increased your server will need more time to serve the correct information to the visitor and thus makes your server very slow.
By using Varnish cache, it visits your server once, and caches all the data and then future requests for the same page will be served by Varnish cache and minimizes your server work.
Which in turn loads your website speed up 10X faster and handles an unlimited number of visitors at a time.
LiteSpeed LSAPI
The function Litespeeed LSAPI is seamless communication between litespeed web server and third party application.
By this feature your web page can achieve 50% greater performance.
Fast SSD Storage
With RAID 10 configuration and with latest SSD Storage Up to 35Gb you don't have to worry about data loss and hard disk fail.
Hosting Guard Security
Web Application Firewall: Protects your website from malicious attacks.
Patchman: Removes malicious content from your website and automatically patches CMS using Older version.
Account Isolation: Extra layer for protecting your hosting environment
CloudLinux OS: Improves the security and server stability.
SpamExperts Mail Protection: Delivers mail to the inbox at the scale of 100% using clean IP's.
Features About FastComet SpeedUp RocketBooster Plan
• Space 35GB SSD
• Traffic Unlimited
• 6 GB RAM
• 6 CPU Cores
• 40 Entry processes
• 1GB per Mailbox size limit
• 1GB per Database size limit
• 300 emails per hour
FastComet SpeedUP RocketBooster Price
Monthy Plan – 12.95 USD Monthly + $19.95 USD Setup Fee (Free Domain)
Yearly Plan  – $155.40 USD (Free Domain)
Two Years – $310.80 USD  (Free Domain)
Three yearn Plan – $466.20 USD (Free Domain)
To know more about this FastComet hosting plan kindly visit FastComet.com and in bottom right corner you will see chat now box click it and ask any query regarding this package, and you will get reply instantly from FastComet support team.
Who Should Use SpeedUpRocketBooster Plan?
This package is for anyone so all can use this plan.
Especially if  your site getting high number visits regularly.
If your business depends on your website speed this package will help you to grow your business by amazing speed.
Futhermore by having 6GB RAM and 6 CPU cores your website will load at 10X Speed.
FastComet plans will works great for every kind of websites that's why it is one of the best hosting company ever.