In this article we will teach you how to duplicate a page in WordPress without a plugin easily, and it won't take more than 5 minutes to do it.
You may be wondering how to clone a complete page or post on your website and looking to do it without the use of a plugin.
Also at the same time you can duplicate a complete page by using third party plugins. To know everything just follow the below steps, and you can easily do it within 5 minutes.
How to Duplicate a Page in WordPress Without Plugin
Here are the three ways that you can duplicate a page or post on WordPress. You can use these two methods to clone a WordPress post or page with all its contents.
Method 1: Without Using Plugin
In this method you can duplicate or clone a page using the visual editor.
Login to your website and go to the existing page or post that you want to duplicate.
If you're using Guternberg editor, then on the top right side of your page you will see three dots, click it and then a menu bar will appear, and you will see an option called Copy all blocks. Click it with your mouse and all the contents on that page, including texts, images, links, etc., will be copied.
Now create a new page and right inside the Gutenberg editor and select paste. Now all the contents from the previous page will be pasted with text, images, and internal and external links.
But using this method you should add titles and meta descriptions by yourself.
So after adding the titles and meta manually, click the publish button.
Now you've successfully duplicated a post without using the plugin.
If you're using the classic editor, then go to all pages and select the page you want to duplicate and click the text menu in the widget and copy all the content.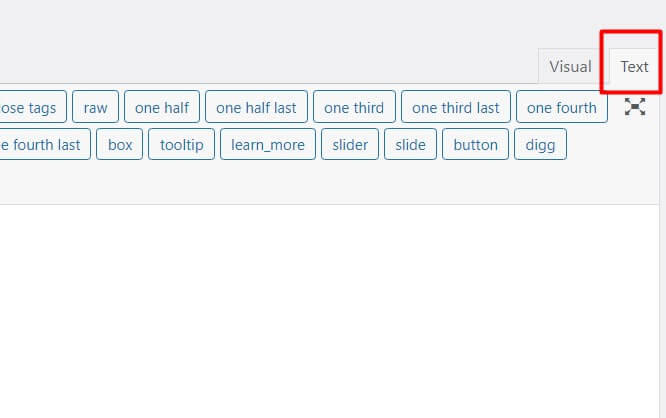 Now create a new page and right click on paste or press CTRL + v to paste all the contents. Now enter the title and meta description manually and hit publish to duplicate the page.
Method 2: With Plugin
There are several plugins which can duplicate pages or posts for you, but in this article we're going to describe an easy and free way of duplicating a page with using any plugin.
On this blog we are using Yoast Duplicate Post Plugin to clone or duplicate pages and post with a single click. The first thing you need to do is install and activate the Yoast duplicate Post plugin.
Here is the download link to Yoast Duplicate Post Plugin
Now on the dashboard, go to Posts and click All Posts, and it will show you all the posts. Now move the mouse to that post and the settings menu will pop up.
Now click the clone button and instantly the cloned page will be created. Now edit the page as your wish and click the publish button.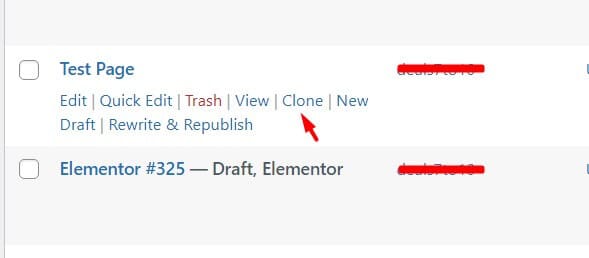 That's it! You've successfully duplicated a post or page using the Yoast duplicate post plugin.
Why to Duplicate a WordPress Post or Page?
There are many reasons to duplicate a page or post and some are below.
To create a similar page for experimenting with new design
Want to create a similar page but want to keep its originality
To create a similar page with a different design and color to do A/B testing for finding the best performing page.
To create a backup of a page, to restore it if it's lost
Conclusion
These are the ways you can duplicate a WordPress page or post. And you should know cloning a page will not improve your SEO score and having two similar pages in your blog will create content duplication problems like canonical error.
You will lose your ranking due to cloned pages, and you will lose your website visitors. So duplicate a page if you have a good reason to do so, and be careful with your duplicate post creation as it can hurt your blog adversely.
Like I said, use Yoast Duplicate post if you want to clone a page easily with single click also you can use the same technique to duplicate bulk WordPress pages.
More WordPress Tips