If you already have many posts in one category, and now you want to move to a new category, then this post is for you. We know many bloggers in the beginning create only a few categories, and they release the need for more categories later on in their business.
Moving or adding bulk posts to newly created categories will take more time, and you give up the idea later. So to save your time and effort in this article we will teach you how to add or move posts from one category to another within minutes.
How to Add Bulk Posts to Categories in WordPress
We are going to teach you two easy methods, the first one is without using any plugin and the second method we are going to use one WordPress plugin.
Ready to learn? Then let's start.
Method 1: Using Default WordPress Settings
This is the simple and easy method to delete, move categories and subcategories in bulk action.
To do it go to your website dashboard and go to posts and click All posts.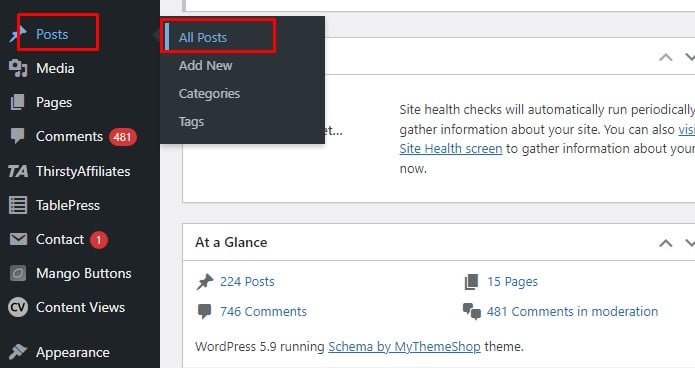 And now you'll see the posts published on your blog and now select the posts that you need to move or add to a new category.
Then click the bulk action and select edit and click apply.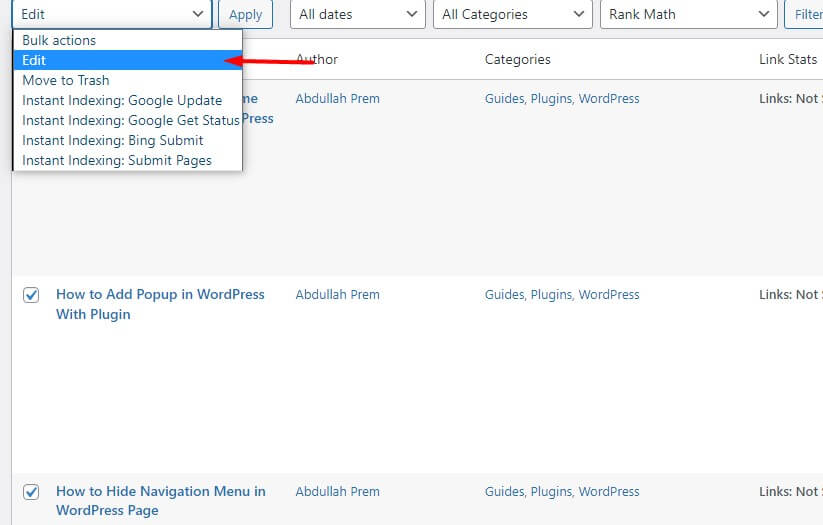 Now you will see all categories menu and select the new categories and click the update button.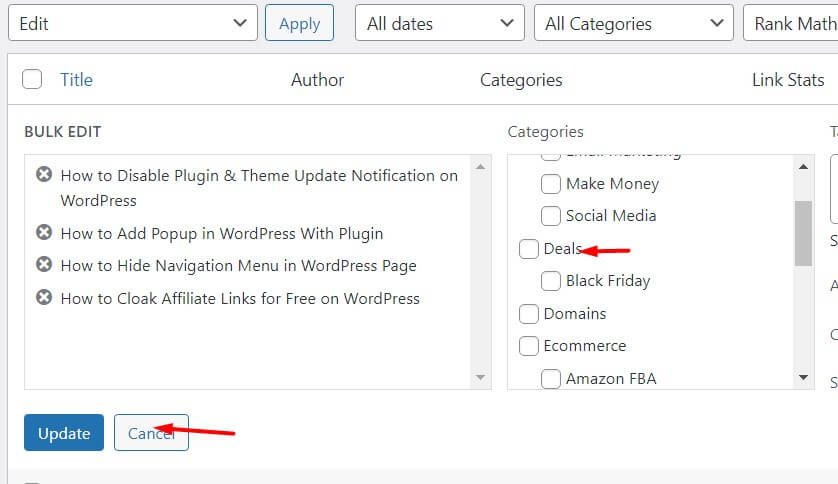 Now the above posts will be moved to a new category name. In this way you can change author, close comments for the particular posts and put the posts to private, draft, etc.
Method 2: Move Posts to Category Using WP Plugin
In the method, we are going to bulk edit and move the post to the new category. For this tutorial we are going to use the Bulk Post Category Creator plugin.

Now install and activate the plugin, then go to your dashboard and click posts – Create Bulk Categories.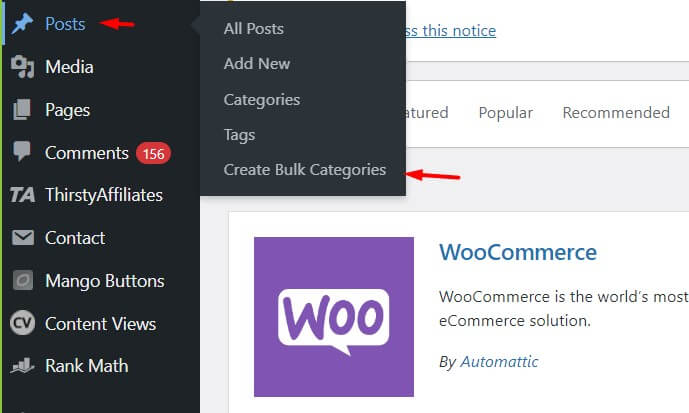 Now a new tab will open and enter the number of categories you want to create and at the bottom it will show all the posts, select the posts and click submit categories. If you don't need a parent category, leave it blank.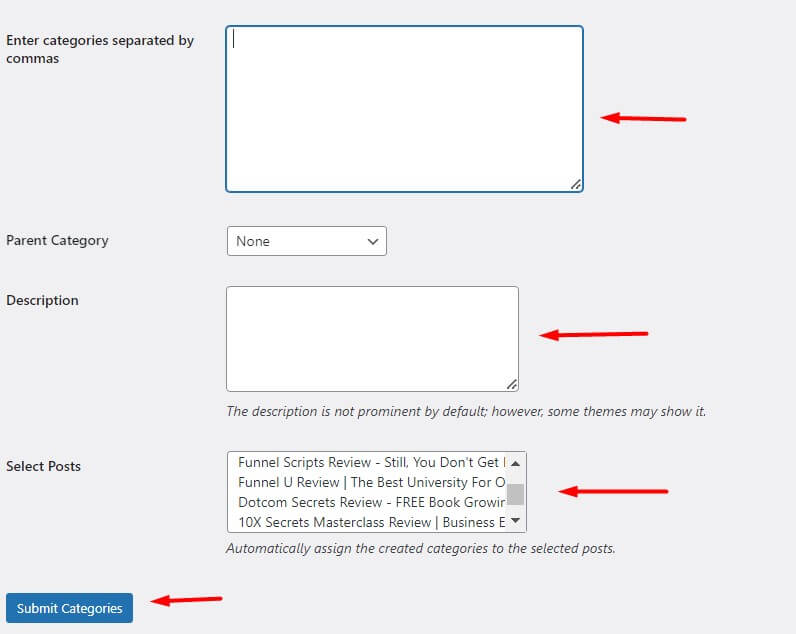 That's all. Now it will move all the posts to new categories and delete the parent category if you didn't select it. This is another easy method, but we recommend you to use the first method, which is very easy and doesn't require any plugin for doing the task.
Dos and Don'ts Website Categories
Don't use too many categories for a post.
Always use subcategories to give the best user experience for your blog readers.
It is always recommended to no index the categories. Indexing it will create duplicate and thin content on Google and other search engines.
Use a SEO plugin like Rankmath for better post, category, page and tag optimization.
Always create categories that are closely relevant to your niche audience and topic of the website.
Do use different categories for different posts on your website.
Make sure that your categories are SEO-friendly.
Move Bulk Post to Categories: Conclusion
We hope that you have learned to add or move bulk posts to new categories in the simple way. Categorizing a website is very important, as it will make crawlers and bots understand what the website is about.
For beginners, here is the blog post about how to categorize a website and the list of free WordPress plugins. Know any other way to move thousands of posts or pages to another category? Tell us in the comment section.
Share this blog post on your social medias and with your friends.
More WordPress Guides